*SOLD*
2003 Focus SVT
Build # 1218 of 1266
Mileage: 92,870
I had a full service done on the car last month at Harris Ford in Lynnwood.
SVT Focus general info (
http://racing.ford.com/enthusiasts/c...vt/focus-2003/
)
PAINT: Painted last summer
3 coats of Black Ebony Clearcoat: UA/M6373/M6877
1.5 coats of clear with .002 Kustom Shop Fire Red flake plus another 1.5 coats of clear on top of that. Paint was wet sanded and buffed. The flake pops in the sun but it doesn't look like a bass boat. In cloudy weather you really can't see the flake. The paint isn't perfect due to this being my daily driver and has a couple of very small chips as do most cars. It still turns heads though.
MODS:
Spec Stage 3 clutch
Lightweight Aluminum Fly wheel
New (not re-built) transmission
New timing belt
All installed 3/8/2010
@ 76,735 miles
Ford Racing Short Throw Shifter
Motorcraft copper core spark plugs gapped at .060
New IMRC
EBC Green Stuff front and rear brake pads
Volant custom air intake with SVT snorkel
New battery
CFM SVT/ST170 Focus Intake Manifold Silicone Hose couplers
CFM Billet Intake Manifold Lever for '02-04 SVT/ST170 Focus
CFM shorty antenna
Hoen xenon match bulbs with yellow LaminX on fog lights
FocusSport Upper-Front Stress Bar Strut Tower Brace
DiabloSport Predator custom tuning done by focus-power
http://www.focus-power.com/view.php?showme=SVT_Predator
Exhaust
Trubendz custom 2.5 inch cat back exhaust system
AUDIO:
JVC-KDHDR70
MTX ThunderForm FZX3500 Amplified Sub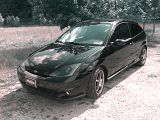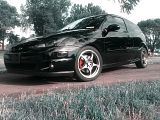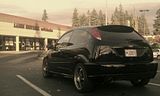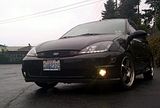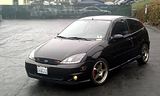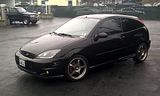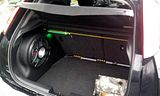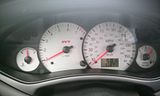 There are more pics in my gallery (
http://www.focusfanatics.com/gallery...name=joshuasvt
)
I live in North Seattle, Wa but willing to meet up in state.
I am asking $8,000
And if you're looking for something rare my car is one of the few SVTs that ever made the trip to Germany. I had it there for three years! Loved the autobahn and the twisty back roads.
PM me here or email me (joshuasvt@yahoo.com) for my cell
Thanks guys!
*UPDATE*
FYI I broke the antenna base today while at the car wash...I have a new one on order from C-F-M, and should be in the mail today or tomorrow.
SOLD