I just got a set of ebay headlights i will be doing an hid upgrade on and when its done i will be selling my stock headlights.
they have little dings/chips from rocks. look kinda like they got sand blasted from the winter wind blowing salt/dirt/sand around.the passenger light has a broken tab and both of them have a bad seal on can be fixed though. car has 106k miles got that car at 52k miles and i know i never changed the headlights out. some scratches on the driver light from the block heater cord sliding past it.
any questions just ask
heres the pics, the little dots or whatever you want to call them is the damage done from the wind blowing sand and dirt around all winter. only 1 broken tab from what i see but if you want ill send the borken peice with the light so that it can be fixed.
cant see it in the pic but driver side does have some minor sctratches from the heater plug sliding across it before i got the car.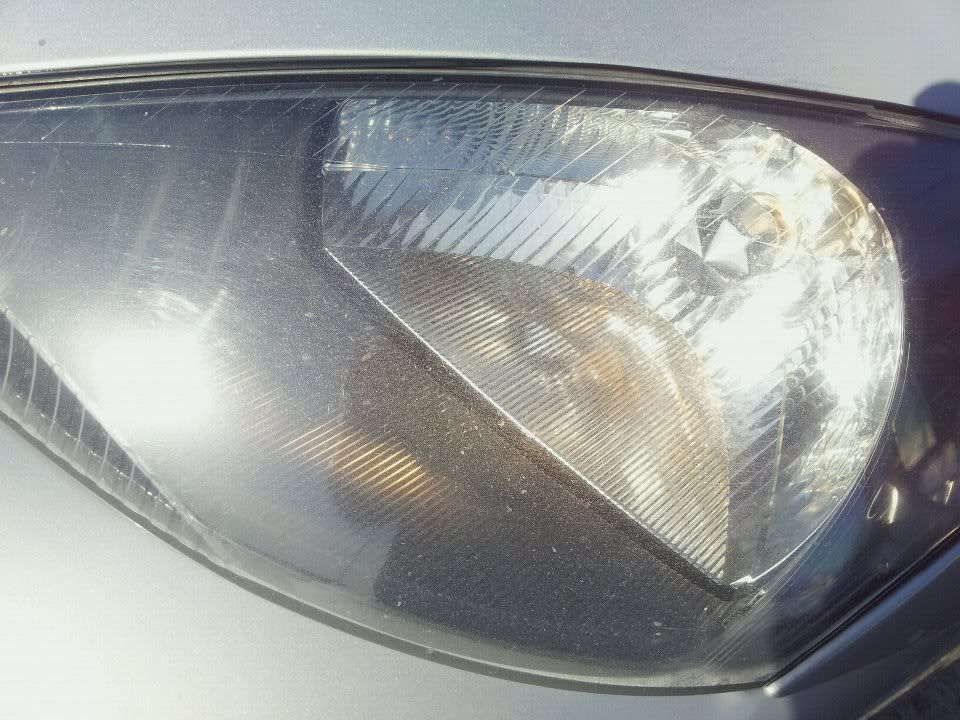 person selling : me
location : alaska
contact : pm or reply on this thread
Price : 80 obo + shipping
pics : coming soon to a thread on the web near you