I've decided to part ways with my turbo. I am selling a complete, ready to bolt on kit that I custom made for my 2007 ST. There a one or two things missing from this kit that you will need.
PLEASE READ EVERYTHING CAREFULLY.
This kit was built to fit my car...it may fit your car the same, it may not fit as well.
It should fit all Focus Duratec configurations with some tweaking.
A custom tune will be needed to run this kit. I am NOT providing this tune. My ride was tuned by Ray @McNews Automotive.
This kit will include....
-F2 manifold (Jet Hot coated)
-F2 2.5 downpipe with 5 bolt flange, three 02 bungs (Jet hot coated)
-Master Power turbo - 802312
-Turbine Housing A/R - .47
-Compressor Housing A/R - .42
-8 psi internal wastegate
-Gaskets for turbo
-Two special bolts for manifold (you will have to remove two exhaust studs from the engine)
-Oil feed line and fittings
-Oil drain line and fittings
-BRAND NEW, never used...FSwerks turbo drain line w/ flange and fittings ($100+ new)
-Rev Hard Front mount intercooler (2.5" thick core, NOT FROM EBAY)
-Turbosmart Dual Port Blow off value (includes all fittings AND proper springs)
-IAT sensor (for if you use a suck through setup....I used a blow through setup)
-Complete 2.5" mandrel bent intercooler tubing (for blow through MAF setup) (extra pieces included)
-Turbo intake piping
-All couplers (plus extra)
-All t-bolt clamps (plus extra)
-42lb Green top injectors with adapter harnesses
-3" MAF housing with transistion couplers
-Glowshift Oil Filter Adapter plate
-AEM Wideband with 02 sensor (and two faceplates)
-Glowshift Oil pressure gauge with sender
-Three gauge A-pillar pod for 00-07 Foci
-SCT Xcal2 with 4 unlocks left (not pictured)
You will need to purchase...
-Autolite 103 spark plugs
-BOOST gauge
-CUSTOM tune
-Air Filter for turbo intake
-2.5" to 2.75" coupler for throttle body
Price: $2000
I am open to offers.
Shipping: I'll be honest...I'd rather not. I will drive UP TO 2 hours to meet you. PM me to talk details though if your interested
Payment Options: Cash or Paypal
NOTE: Paypal Fees equal $60.04 for $2,000...Total: $2,060.04
...Payment sent as Purchase of Goods
I will not accept payment as a gift!
PLEASE READ BELOW!
After about a year with this kit I developed a white-ish smoking at idle. NOT all the time.....sporadically. I could go two weeks without it and then it would show up randomly. NEVER smoked during normal driving, NEVER smoked in boost, NEVER smoked on deceleration, NEVER any oil in the intercooler piping, NEVER any drop in oil level. THE TURBO HAS ZERO SHAFT PLAY! There could be a few things wrong.....
-Oil seal on exhaust side worn out
-Original drain line setup too restrictive (which is why I bought the FSwerks kit)
-Drain line NOT big enough to properly flow oil out of the housing
What you can do...
-Replace the turbo (I will provide you with a dealer in Florida who has them in stock for $525 plus shipping)
-Rebuild (Either by a professional shop or I can provide you with a number for a dealer who MAY have rebuild parts for this turbo)
-Get a different turbo that fits the manifold and modifiy the Downpipe and piping
-Install FSwerks drainline OR get a bigger drainline (which might fix the issue)
The turbo NEVER had a problem building boost or holding boost. When you buy this kit after understanding the smoking issue...I AM NOT RESPONSIBLE for your course of action. I am being upfront and honest about the status of the kit.
Pictures:
Dyno at 8 psi on my 2.3L Duratec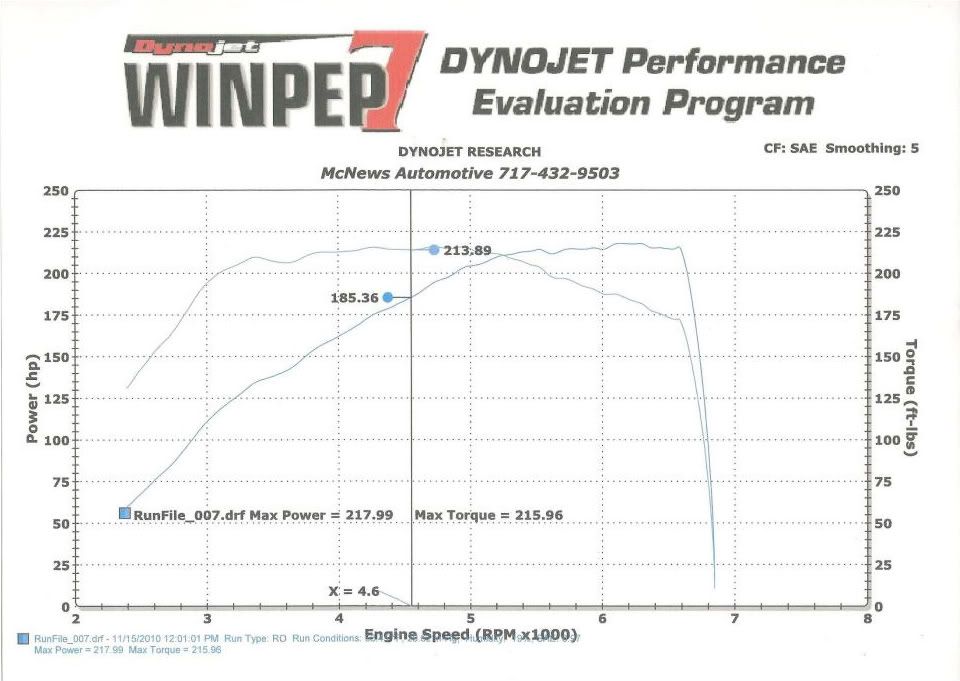 Kit off the car 2/19/2011
Intercooler fitment...did NOT have to modify my bumper.
Engine bay....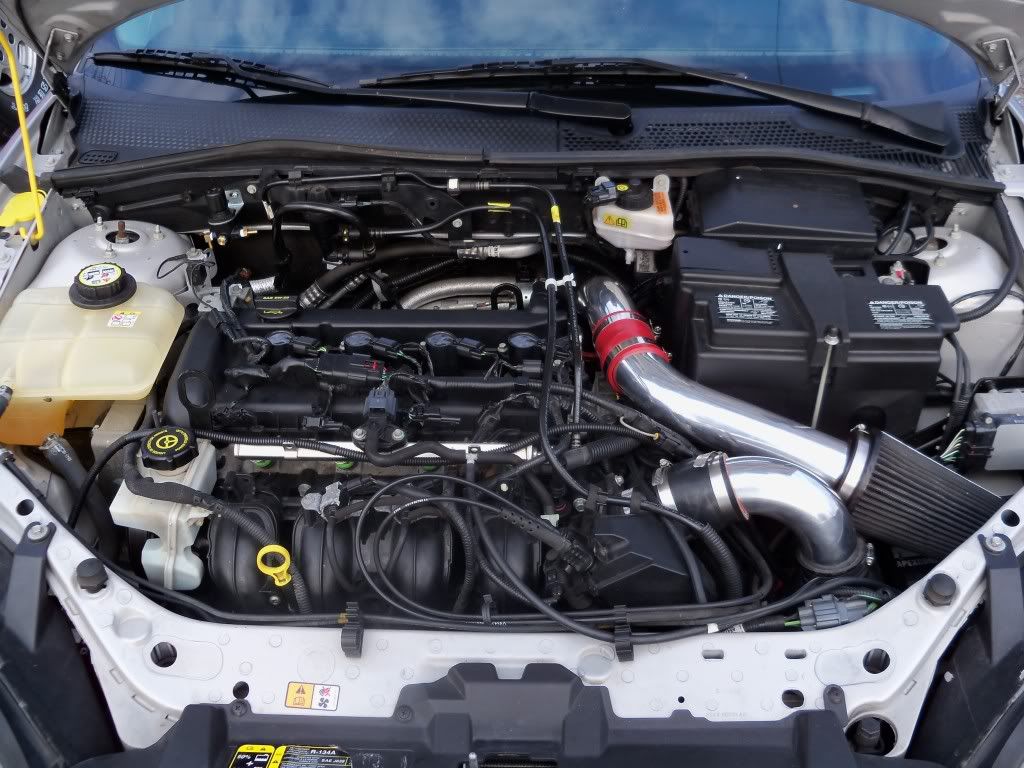 Turbo, Manifold, Downpipe...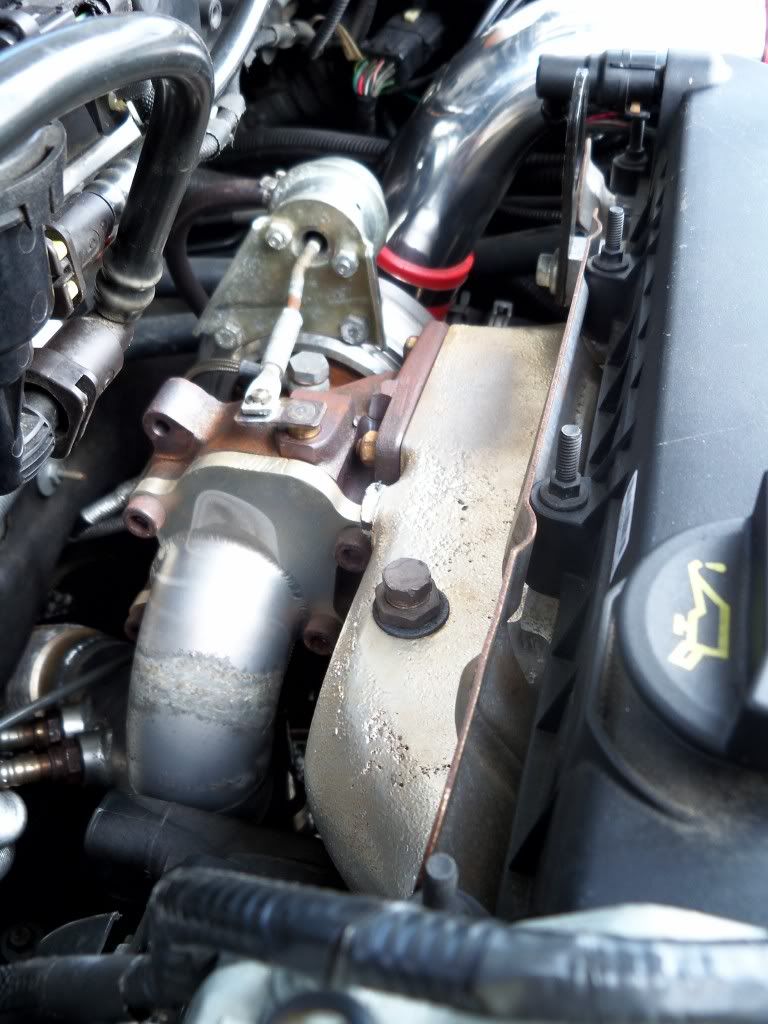 Piping to intercooler...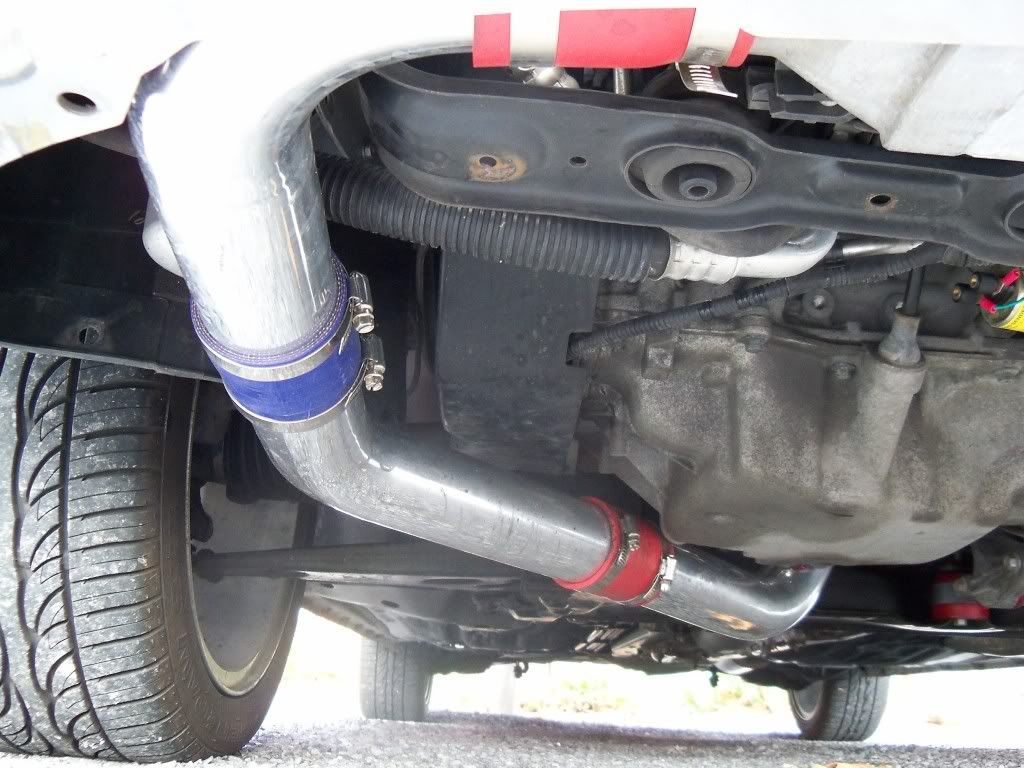 New Drainline....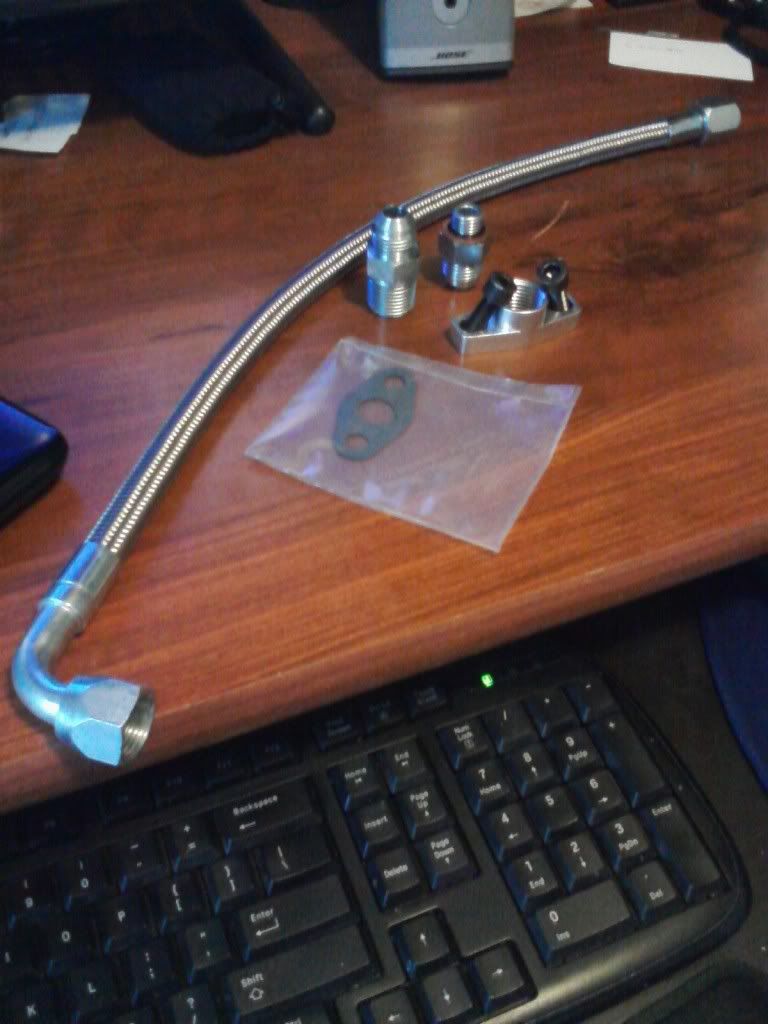 More videos on my Youtube channel also.

PLEASE PM ME WITH QUESTIONS! If you would like more pictures of the kit or of it installed...please PM me.