Item Description: Up for sale is a used TopSpeed RACE turbo kit. The only thing you will need is a 3" MAF housing, and you're ready to rock. I bought the kit from Dan Hardison about a year and half ago and HAVE NOT INSTALLED IT. It has sat in my garage since the day it got here.
This kit made 396Whp/372Wtq @ 24psi on 93 octane
(
http://www.youtube.com/watch?v=ha6N7XwXfXY
) and would EASILY make 300-325whp at ~10psi. All components have less than 625 miles (600 on the street, 25 on the track)
Here is a parts list of everything included:
TopSpeed Turbo RACE Manifold
Garrett GT2871R Turbo (4" anti-surge compressor housing & T25 Plus v-band outlet turbine housing)
-4AN Braided Stainless Turbo Oil Feed Line (includes all necessary AN fittings and line from block to turbo)
-10AN Braided Stainless Turbo Drain Line (includes all necessary AN fitings and line from turbo to oil pan)
-6AN Braided Stainless Turbo Coolant Lines (both inlet and outlet with necessary turbo fittings/lines from turbo to coolant lines)
Zetec Oil Pan (with -10AN fitting and stat-o-seal washers already installed for turbo oil drain connection - leak free)
TopSpeed 2.5" Stainless Downpipe (v-band - turbine housing to flex pipe)
TopSpeed Stainless Dump Tube (v-band, works with included Tial 38mm MVS Wastegate)
Tial 38mm MVS Wastegate (blue)
Tial 38mm MVS Wastegate Spring Set (all 6 springs, from 4.35psi - 24.66psi)
Greddy Type RZ BOV (grey)
2.5" BOV Tube (Greddy style 2-bolt flanged tube)
TurboXS Manual Boost Controller
Garrett High Density Intercooler Core w/ATP Cast End Tanks
Siemens Deka 60lb/hr Fuel Injectors (4)
Diablo MAFia
All 2.5" HOT side aluminum tubing, silicon couplers, hump hoses, stainless t-bolt clamps (turbo to intercooler)
All 3" COLD side aluminum tubing, silicon couplers, hump hoses, stainless t-bolt clamps (intercooler to TB)
4" Hi-Flow Cone Air Filter (includes 45 degree silicone coupler, tubing and clamps)
Custom made 1" billet aluminum spacer for the thermostat housing.
Asking/Offering Price:
$2,800 SHIPPED
YOU PAY paypal fees. For an additional $300 I will include a full 3" stainless steel Trubendz straight pipe exhaust with 3 flex pipe, but I'll have to get a shipping quote on that due to the size of it.
Email Address:
tobyboom@gmail.com
Your Location: D/FW Texas
Pics: These pictures are a mixture of ones I took today (1-14-2012) and ones that Dan posted when he sold the kit. If you need any specific photos, let me know and I'll take care of it.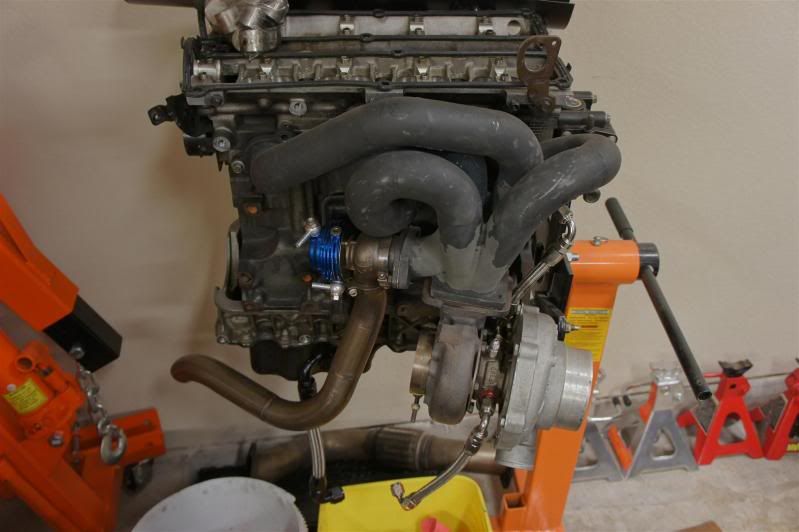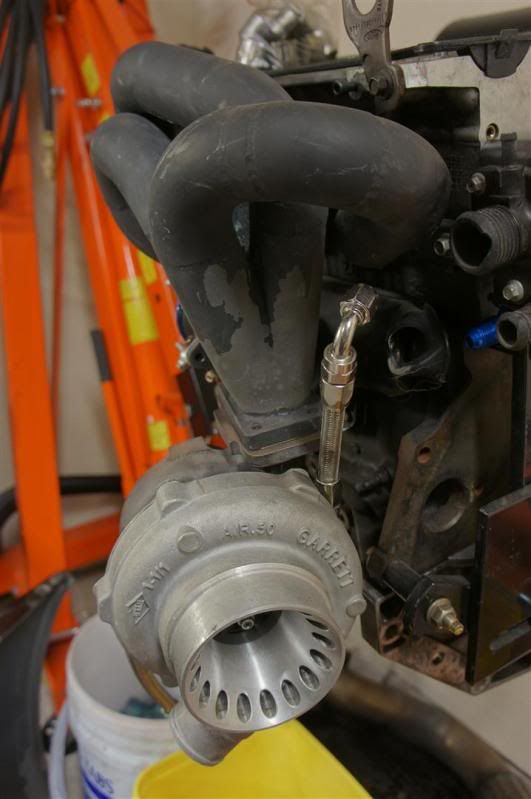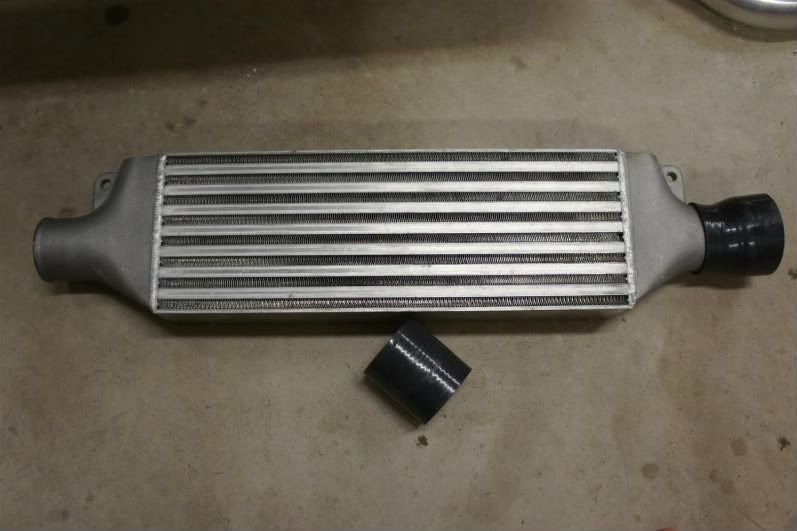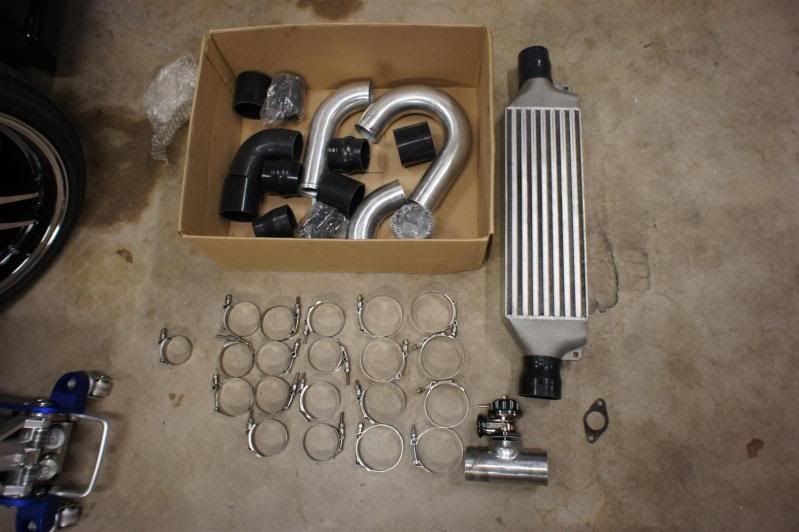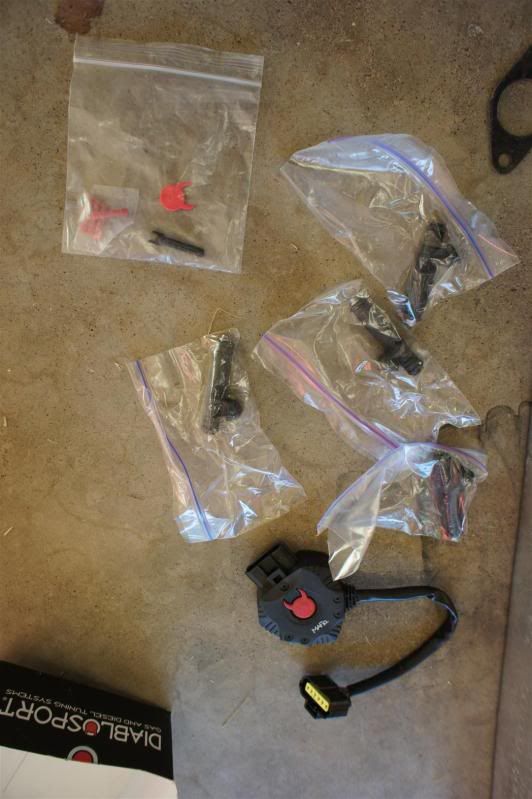 I'm sure I have forgotten to list something or another, so I will keep looking around the garage to see if I missed something.