a. Your Item Description: Almost new Beats Studio edition headphones by Dr. Dre. I still have the box and include that cause I know some people like to have the box also, but it's ripped a little. Comes with everything, the box, headphones, 2 cords (red and black) the red cord does have a slight tear in it nothing bad and still works, cleaning cloth and case, and a few other things. Still has the 1 year warranty on them, don't know how much longer is left on it though. These things are the best headphones you will ever listen to. The bass is amazing and sounds are so clear. Will also consider trades just let me know what ya have.
b. Your Location: East Bend, NC
c. Your Asking Price: $150
d. Any Related Photos (Optional):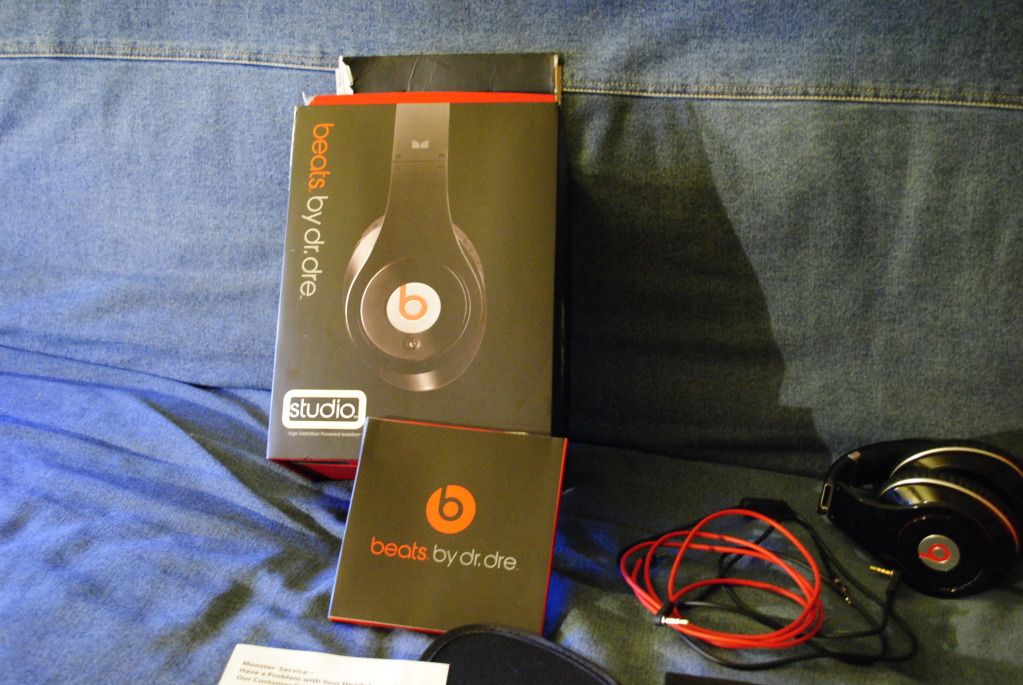 e. Person placing ad: Joey (Focusology)
f. Contact Information: PM me on here.