I made a few LED conversions for the HVAC (upper) + defroster (lower) control panels panels. These are a direct swap for the part in your car, plug-and-play.
Fit
:
2000-2004 ALL model focus vehicles.
2005-2007 ALL model focus vehicles.
** Please specify which year your vehicle is so I send out the correct defroster control panel **
** You will receive a modified white back plate with plug-and-play harness and lower defroster control panel. IF you do require a new front black face plate, I can include one in very good/excellent condition as long as I have those available.
** 2005-2007 models will receive a 2000-2004 black front face plate - the 2005+ face plates will NOT work for any modification due to much more extreme green filter.
* The
RED
didn't work out due to the crappy film on the back of the bezel and the controls from the factory because it blocks red's wavelength.
AVAILABILITY:
[ 7 ] BLUE
conversions.
Email
:
starfuryt550@yahoo.com
Price
: $79 shipped anywhere in the 50 states. A couple $ extra international. PayPal ONLY @ above address.
Location
: 48187
Pics
:
THE ONES YOU WILL GET LOOK LIKE THIS (without the dark spots as in the lower image):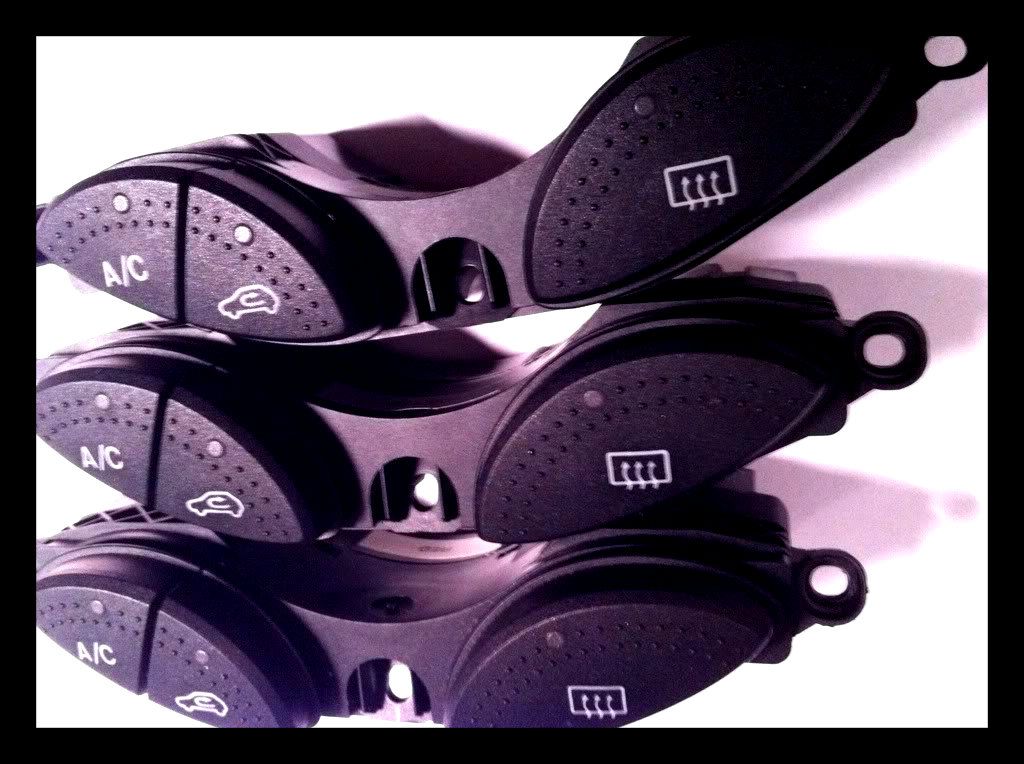 INCLUDES
:
- Upper HVAC back panel panel
- Lower defroster panel