Used set of super light OZ Superleggeras, +42 offset, 4x108, painted matte black. These are only 15.2 lbs each, which I believe is the 2nd lightest wheel in this size for a focus besides Kosei K-1's. These have been sanded down and painted matte black.
"The catch" is that one of the wheels was sold to me with an undisclosed deformity. It may not be perfectly round (undetermined), there was a repaired crack that was disclosed when I purchased them but I found out after the transaction that the wheel would not balance and the seller knew about it. It will not fully balance but is 100% driveable with a slight vibration from 40-50mph which is typical with an imbalanced wheel/tire. The wheels are currently on my car (plan on removing them this week) and I've driven on them for quite a while now. However I work from home and really do not need these anymore (would really like to get out of the focus world after being in it for 11 years, to be totally honest).
Due to the one non-perfect wheel I'll let these go for $400 picked up or $500 shipped to continental US.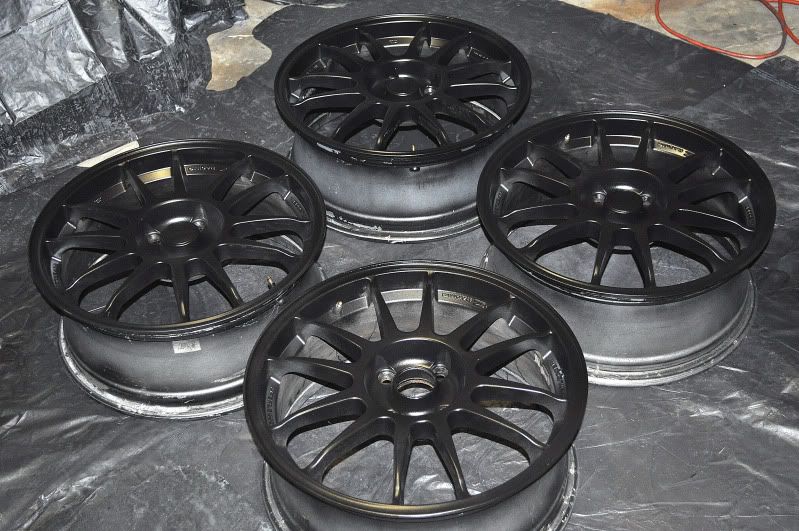 Wheel 1 (center cap damaged when removed from car, will need new one....$25 on ebay)
Wheel 2
Wheel 3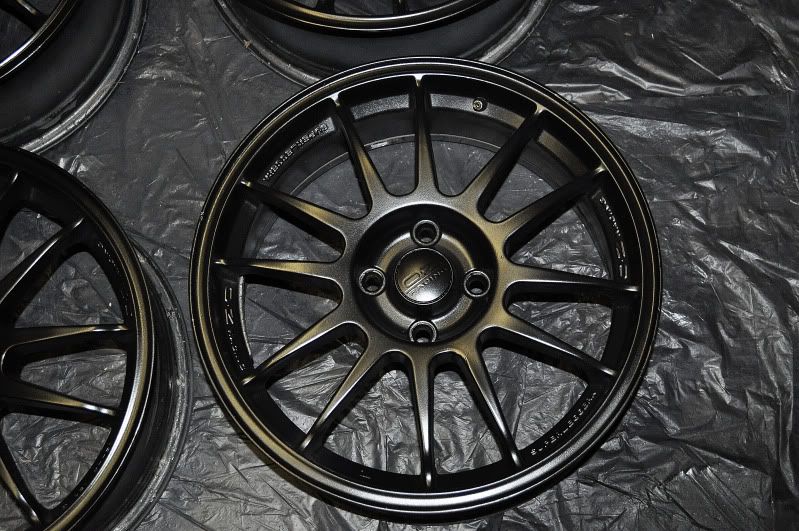 Wheel 4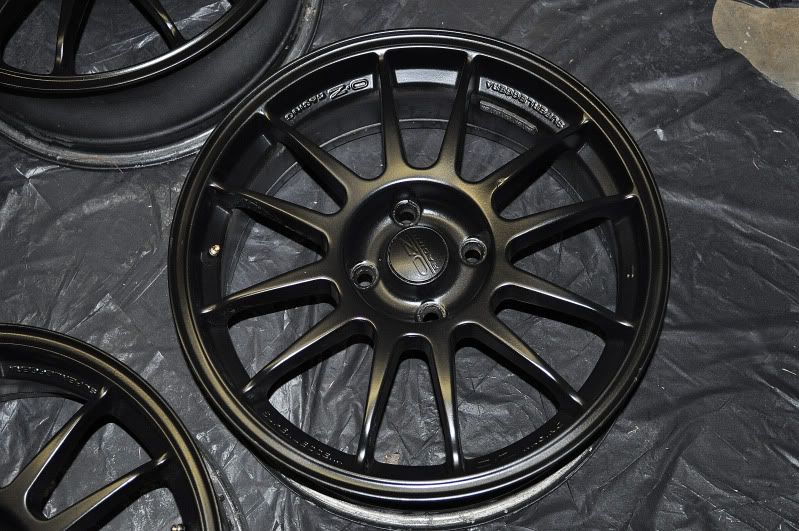 Hairline crack repair from previous owner
Location: Lewisville, TX (north Dallas)
email:
econorocketZX3@gmail.com