I am selling my 15" EAP replica's that came with the car. They are in need of a paint job, and i can have them blasted and/or powdercoated any color you want, for whatever it costs. I also have Goodyear RSA 1956015's with 6 to 7/32's that I'd include, mounted and balanced.
Pics when i sandblasted them (not current condition)
Right after fresh paint job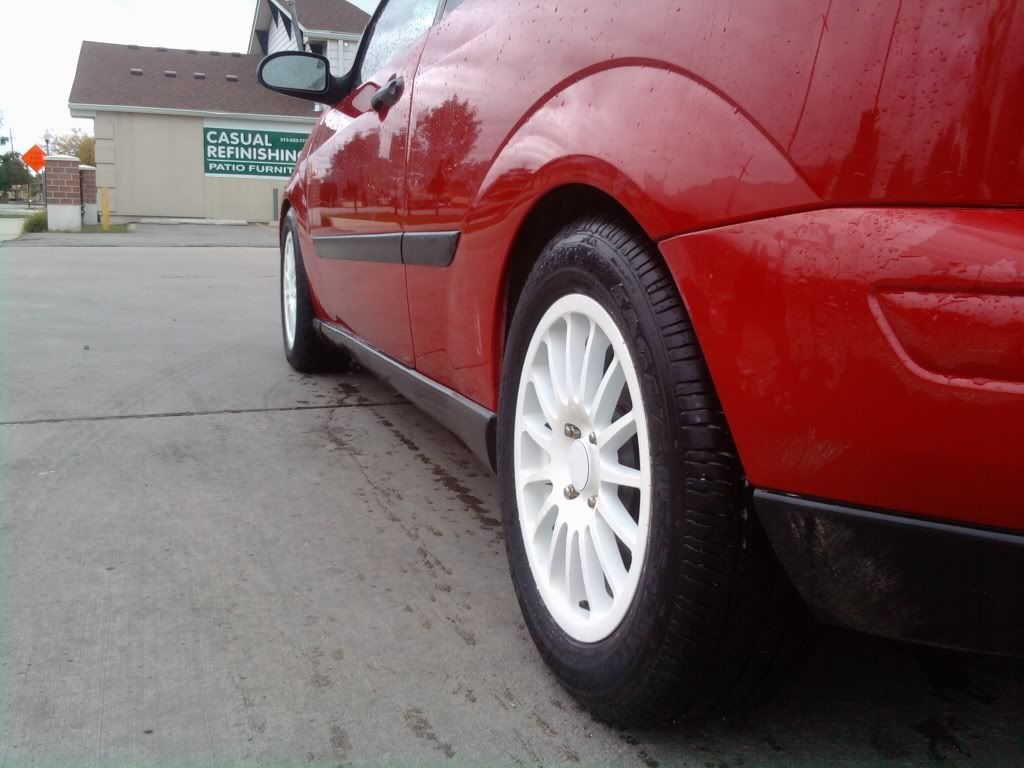 Current condition (this was just after washing it)
I'd like 300 OBO, tires included! I would also trade straight up for a good set of 16" factory wheels. Snowflakes, or the 07 ses wheels, anything but the Fat Sixes.
Matt
NOTE: there are minor bends, and one was just professionally straightened at Weldcraft Wheels. I can also purchase hub centering rings, not manditory but would reduce any vibrations from not being hub centric.