a. Your Item Description: 2007 Ford Focus ST w/ SAP 57,XXX miles
b. Your Location: Austin, TX USA
c. Your Asking Price
$8500 OBO
d. Any Related Photos (Optional): Below
e. Person placing ad: Jason
f. Contact Information: PM Me here, I'm on all the damn time. Serious inquiries only, please, low ballers will be ignored. I don't have to sell, but it would make My project move along a bit quicker.
Well the time has come for Me to part ways with the Focus and start a new project, and since I don't have money to make said project happen, I am selling My 07 ST/SAP to finance the build.
The Details
2007 Focus ST(black) w/ Street Appearance Package, 2.3L 5-speed manual, black leather seats, custom black suede headliner,
I don't really drive her that much, maybe once a week or so, mainly because I drive for a living, so it's still fairly low mileage(i bought it 2+years ago with 44K on the clock)
Paint is in decent shape, not faded but could certainly use a good buff out.
There is a stain on the pass. side seat that looks like mustard(was there when I bought it, wasn't told but I'm telling Y'all), don't know if it'll come out or not
I wrapped the center console, door pulls and sunroof panel in plaid. It can be removed or re-wrapped, that's up to You. Also stitched up a shift boot in the same material.
Zenn lowering springs(roughly a 2.2" drop all around, OEM ride quality), suspension probably needs replacing soon, but that's because this car has seen the limits of its' suspension potential on some nice twisty roads, lol. Still rides good, but You can tell it's starting to soften up
AEM CAI, painted red to match the overall theme
F2 header(wrapped, MIL eliminator in place to avoid CEL)/flexpipe
No tune, so that would be My first recommendation, didn't do it because I'm not rich by any stretch, and let's face it, My priorities are a little screwed up
Custom painted flat black interior OEM headlights
VHT Nite Shade on tails, not very dark at all
Euro OEM rear "ST" badge
Red "lipstick" on front grille
Massive Speed "Massacre Edition" strut tower bar
DIY "STS" w/ Auto Zone generic "F1 Style" knob. Cheap, simple, functional.
I already have a buyer for My bright red EAPs, so I will be putting the stock 16" wheels back on for the sale
So, this is what She looks like(all decals will be removed)...: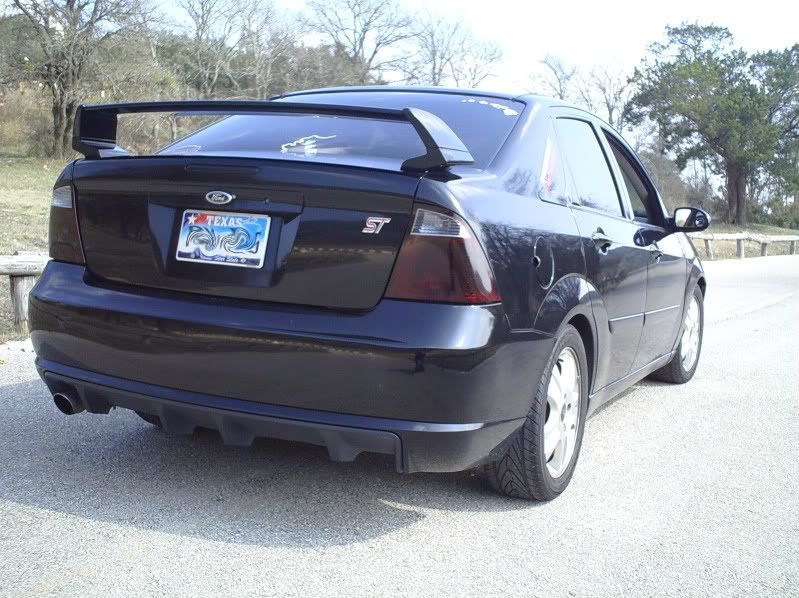 "Lipstick"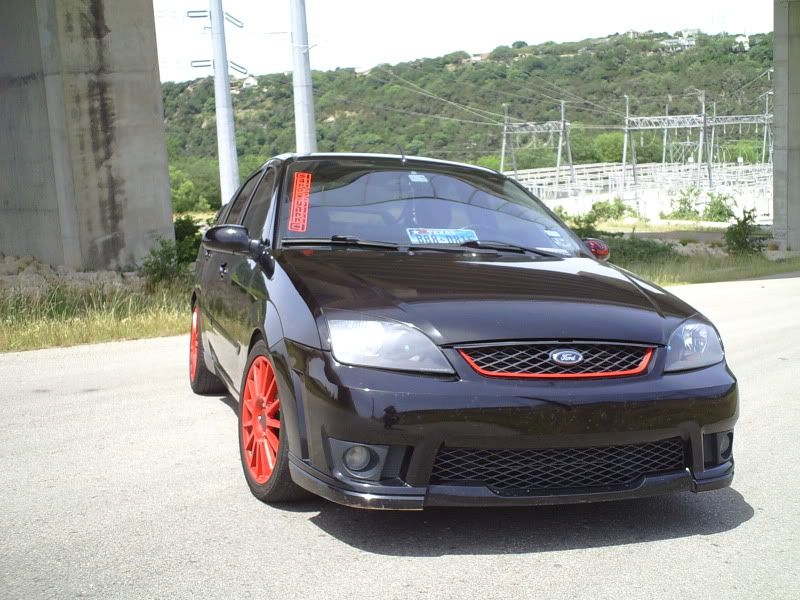 Custom interior bits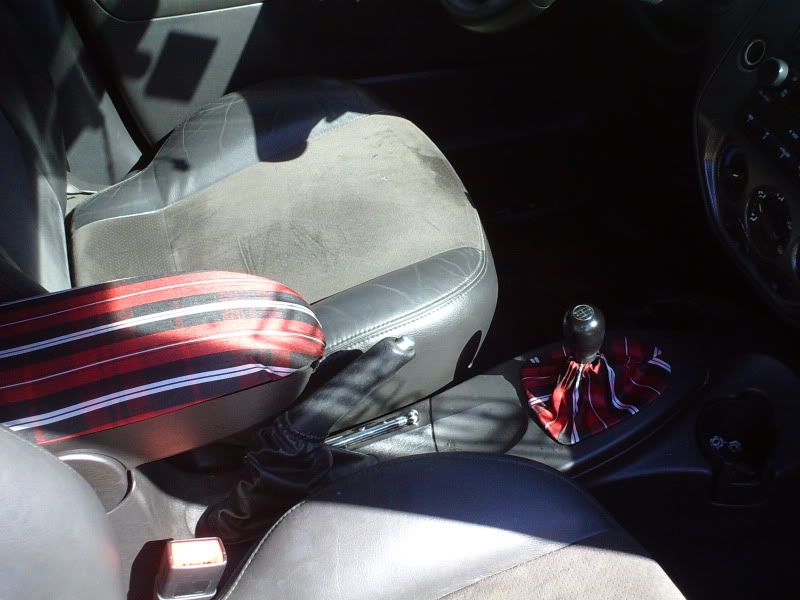 Custom suede headliner
CAI
Header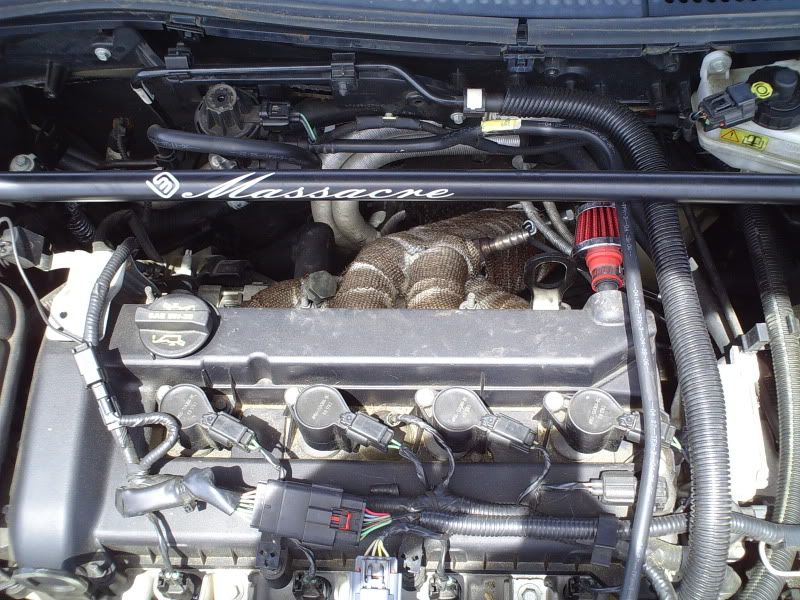 How She will look at the time of sale: