I am trying to get rid of my old motor, I just don't care to add performance to my focus anymore. I just want it to be stanced out.
[IMG]
[/IMG]
Duratec ported 2.0 head w/new valves, stage 2 crower cams, crower springs and retainers and all the accesories that go with the head, besides valve cover, intake manifold, and header.
[IMG]
[/IMG]
[IMG]
[/IMG]
I would not like to part the head out, I would rather sell it as a whole
I am asking $700 + shipping OBO for the the head
I also have a set of pistons that I want to sell, they will come with the stock 2.0 rods but no bearings.
Supertech 10.4:1 compression 2.0 pistons, standard bore.
[IMG]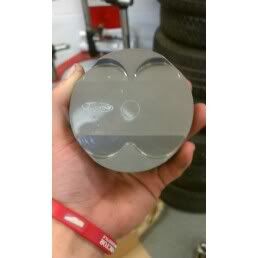 [/IMG]
[IMG]
[/IMG]
They were only used for about 100 miles or less, they are still in the motor but I will pull them out if someone wants them.
I'm asking $400 + shipping OBO for the pistons and rods.
If you have any questions my number is 520-249-4495.
Thanks,
Mikey