For Sale: Bi-Xenon H13 HID kit 8K
---
Name: Bob
Price: $65 shipped to the lower 48!
Item: HID Nation 35watt HID Bi-Xenon H13 8K kit w/relay harness.
This is a full kit from HID Nation that's pnp for a stock headlight assembly.
Bi-Xenon kits use a movable lamp base to create a high beam effect from one actual light bulb. Bulbs run at 35watts & 8K color. I bought this with a relay harness that pulls all of the currant directly from the battery, no flicker no problems. This kit ran me a little over $135.00 new and is lightly used, only about two months. probably 30-40hrs of use.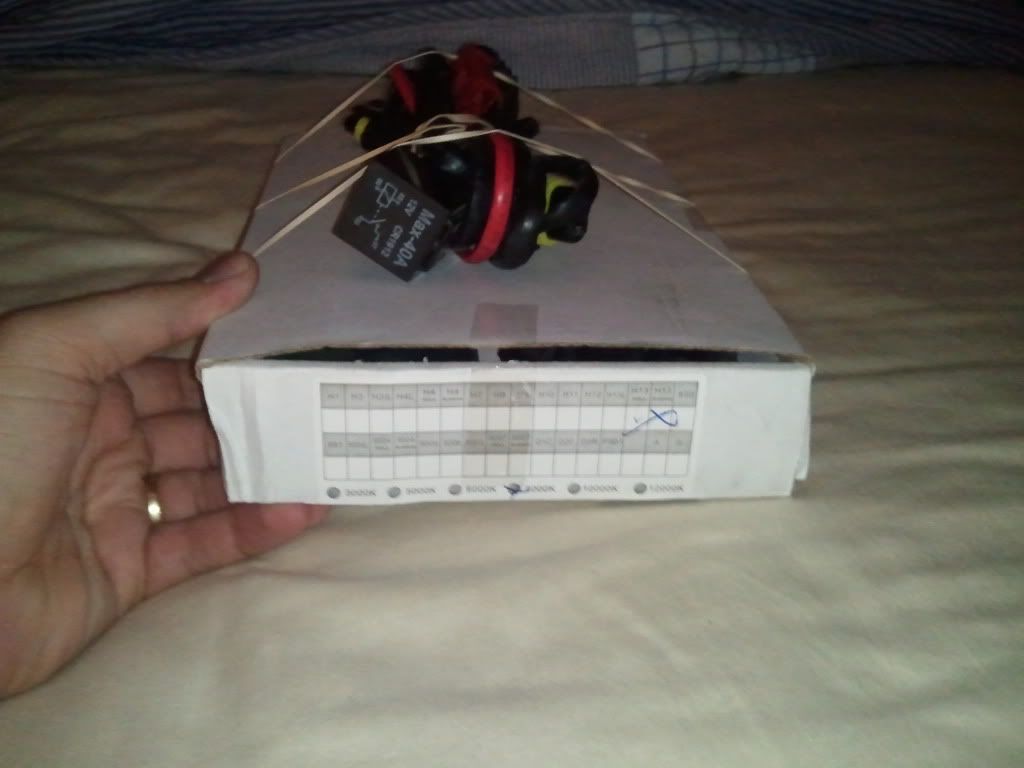 you can look up the kit at HID Nation under H13 Bi-Xenon if you want.
I decided to do some custom work on my stock 2010 headlights and these will no longer work so they must go.
Thanks for looking.
__________________
-Bob-
2007 Hyundai, Santa Fe, GLS. & 2013 Hyundai, Accent, GLS sedan.
Focus S #1, Sedan Revolution #192, Rally Revolution #8, March 2012 SOTM
Focal Distortion, a Ford licensed club and FSC member.
Sgt, USMC (1999-2003)
---
Last edited by st12131; 08-19-2011 at

02:57 PM

. Reason: price drop