Upon recently getting my 02SVTF back from McNews I am selling some of the parts I did not use in the build.
a. Item - Spyder Cold Air Intake - *BRAND NEW* I received this as a christmas present last year and never put it on the car or used it. It is still in all the original packaging. It says good for SVT Focus and Zetec Engines.
b. Your Location - North Wales, PA *I prefer pick up but will consider meeting someone at an agreed location or if I really can't sell this I will ship at the buyers expense.
c. Your Asking Price - $100.00
d. Any Related Photos (Optional)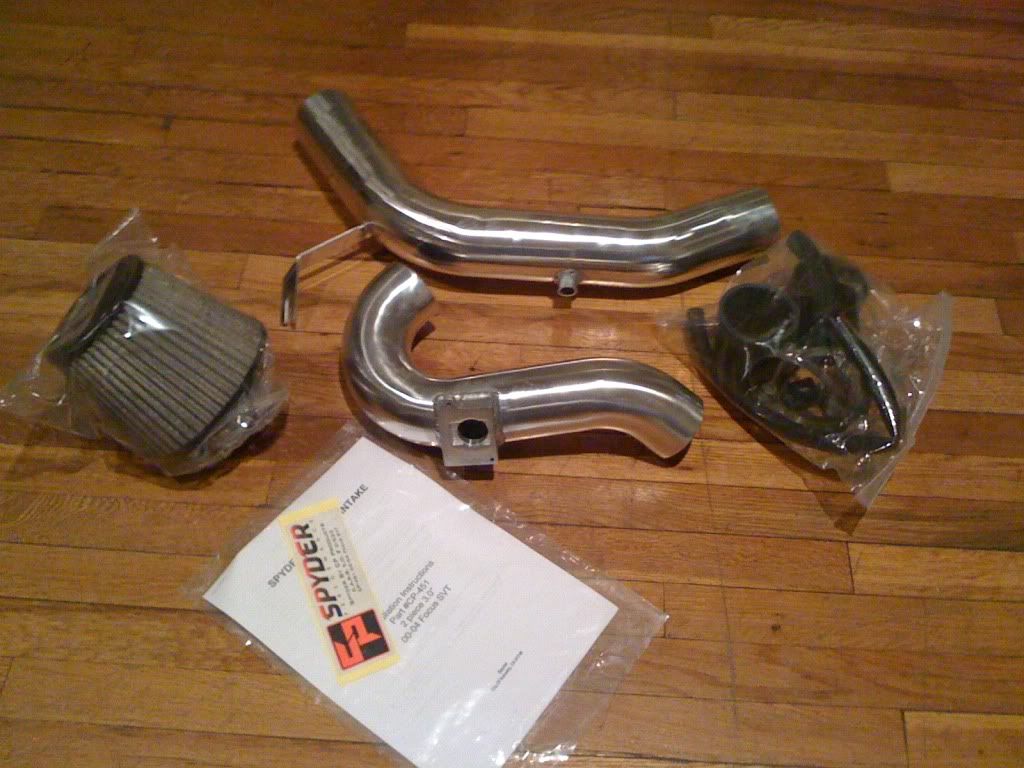 e. Person placing ad - "JustDrive"
f. Contact Information - PM me or reply to this thread
Thank you for looking.