Lots of stuff up for sale, cleaning up the shop and finally finishing project Krunk Berry. I'll constantly be adding more so check back often!!

I'll offer group discounts.

Everything is sold as is. What you see is exactly what you get.
Esslinger adjustable zetec cam gears with stainless high grade hardware. I replaced the easy to strip Allen bolts that you typically see in these.
These work perfect, no chipped or damaged belt teeth.
Price: $ 98 shipped!
Super RARE Esslinger intake cam w/ lash caps for zetec.
These are very hard to find now adays, especially with a full set of lash caps. This is designed To be used with your stock exhaust cam. This cam makes great mid range power as Well as obvious high end. I'm not sure on the specs but I know these work great with NA setups, with nitrous and with boost.
The cam is in great shape, no surface rust and smooth bearing surfaces.
Price: $198 shipped (or $275 with gears)
I have for sale a 3D Carbon Lower Lip Kit for the 2008-2010 Ford Focus Sedan painted in Ford Factory color code E4 Vermillion Red. This is factory offered Ford Motor Accessory kit that can be ordered at your local Ford dealership. It comes brand new still originally packaged in factory sprayed Vermillion Red in the Ford box with Ford Part numbers on it. Some dealership include this it pre-installed on new Foci for an up-charge.
The Kit includes...

Front Lower Air Dam/Valance
Rear Lower Valance with Reflector Inserts
Side Skirts
Chrome Plated Sport Exhaust Tip (to match rear valance cutout)

Here are full photos and details on the kit in the same color from 3D Carbon's website...
http://www.3dcarbon.com/style_kits.a...2=1&l3=7&l4=10
I just called Tousley Ford and spoke to our friend Steve to have him price out this kit. Steve said MSRP on this kit is $2,800 and HIS COST IS $1,800!!
This is an unbelievable deal for anyone out there with an '08-'10 Focus. Wish I had one that I could use this kit on. If you're car isn't Vermillion Red, you could still have this kit professionally re-painted and still be saving close to $1,000. Remember, this is BRAND NEW in the Ford box!!
Part # A8 FOC 20049A E4
Price:

$545 SHIPPED
to your door!!!
Email Address:
nickTnardone@gmail.com
Item Location:

Parkland, Broward County, South Florida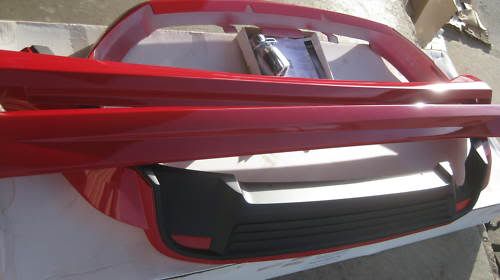 Monster power 1 farad cap. Works fine, 10 out of 10 condition.
$15 shipped.
Autometer single gauge pod for 00-02 foci with Autometer ultralite air/fuel gauge. The pod has been professionally painted grey to match the factory pillar color.
Looks great, and works perfect.
$35 shipped.
Steeda Triax short throw shifter for 00-02 zetecs. Brand new in box unopened. has slight scuff on reverse lockout sleeve from manufacturing, un noticeable once installed.
Part # 555-7213
More info here...
http://www.steedafocus.com/store/p50...duct_info.html
Price $89 shipped
2x brand new Ford rear drum hubs for 00-04?? Foci. These may fit later
Model years as well. These are factory replacements. Ordered directly from Steve at Tousley. It's great to replace these at the same time as a rear bearing replacement if you let your bearings go long.
Part # 1M5Z-4A013-BA (x2)
Price $30 shipped for both!!
For Sale: MSD dual ignition adaptor and DIS 2 ignition harness with bypass plug $25 shipped for both!
Cleaning off the shelves. If you know what these items are then these may be for you.
MSD dual ignition adaptor and DIS 2 ignition harness with bypass plug
$12 shipped to your door for everything.
Location south FL
Email
nicktnardone@gmail.com
Thanks!
For Sale: Brand New OEM Zetec Exhaust Manifold $30 shipped
Plain and simple, this was removed from a brand new zetec crate engine that I purchased new from ford. Never been used.
$25 shipped to your door.
Location: south Florida
Email:
nicktnardone@gmail.com
Steeda 21mm rear sway bar with poly pivot bushings. Works perfect, great upgrade for any car. Bar paint has some paint scuffing and pivot bushings are basically brand new.
Awesome machined end link holes on the bar.
Price : $65 shipped
Yellow ICEMAN accessory cold air snorkel tube. This adds onto the side of your factory Zetec airbox and replaces that resonator box. This can be used with a completely stock intake or with the icaman intake. These are rare to find single.
$22 shipped.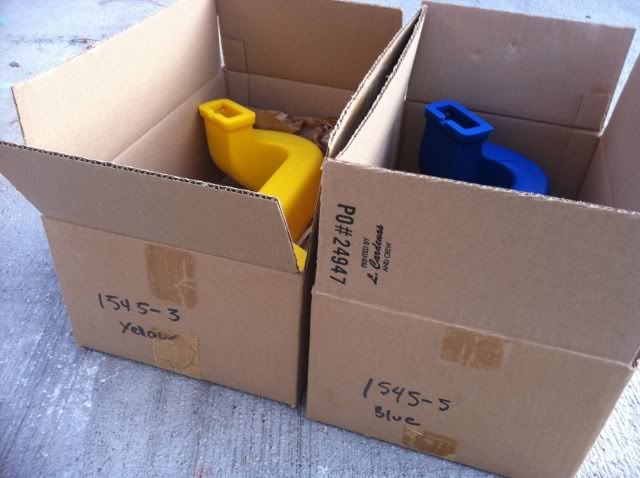 Location south FL
Email
nicktnardone@gmail.com
Thanks!