Item Description: I've decided to go a different route in terms of my turbo setup, so this stuff is for sale. A little background on it:
The kit originated here in Texas on Blown5ways car. He had it for a very short period of time and sold it to DHardison who used it for his track car for less than a year. When he got it tuned at TopSpeed, it made 396hp/372tq at 24PSI on 93 octane. He got rid of it due to other problems with the car. All told, the stuff has around 500 miles on it. No I didn't forget a zero... That's only five hundred. I never got around to using it at all. It has been sitting in my garage attached to the mock up motor for about 6 months.
What is included is as follows: (with prices when new)
TopSpeed Race Manifold w/38mm wastegate flange $899
Garrett GT2871R Turbo (4" anti-surge compressor housing & .63 T25 Plus v-band outlet turbine housing) $1400
TopSpeed 2.5" Stainless Downpipe (v-band - turbine housing to flex pipe) $315
ATP wastegate adapter to go from 38mm two bolt to a Tial MVS vband $34
Those things total $2,648 plus shipping.
On top of that, you will also get the custom wastegate dump which can be oriented in multiple ways since the wastegate is vband. You will also get a custom made billet aluminum spacer that moves the thermostat housing away from the head to allow better clearance from the turbo manifold. It isn't "required" but DHardison made it just to be safe. The manifold is also ceramic coated by Jet Hot. It shows signs of wear at the collector, but is still completely functional.
Asking/Offering Price:
$2100 SHIPPED TO YOUR DOOR
obo paypal users please add 3%
Email Address: tobyboom at gmail dot com
Your Location: D/FW Texas
Here are current pics of it where it sits: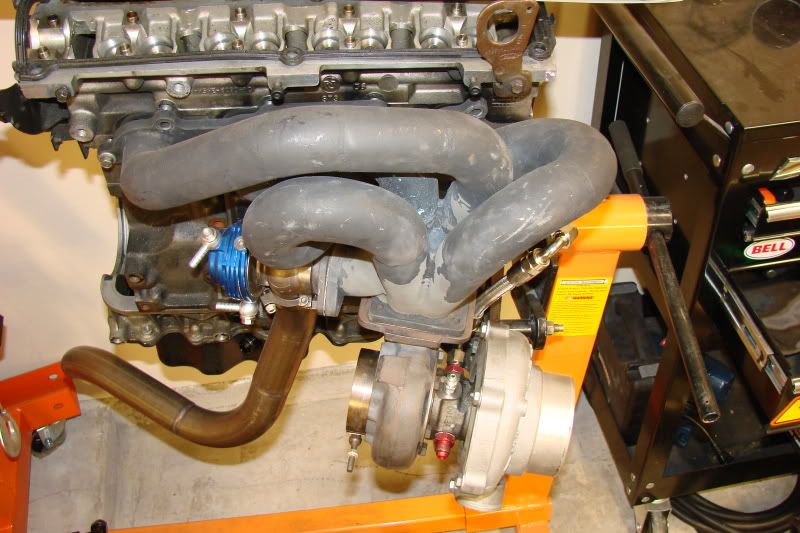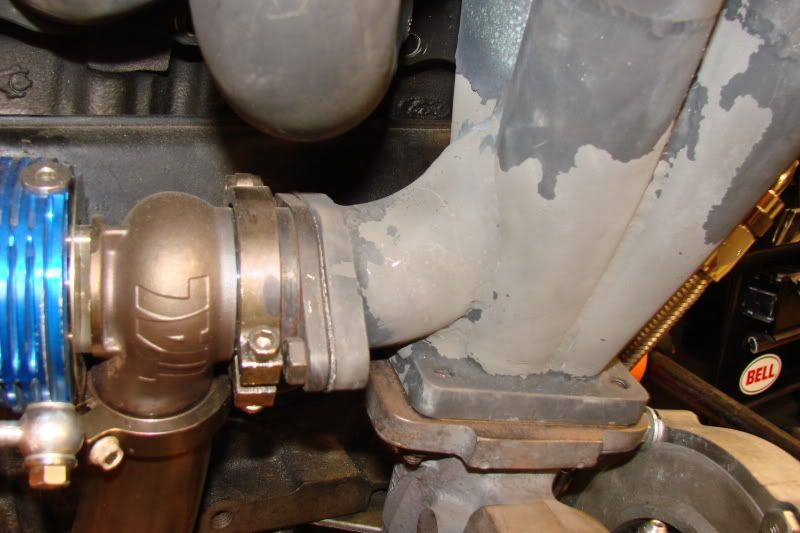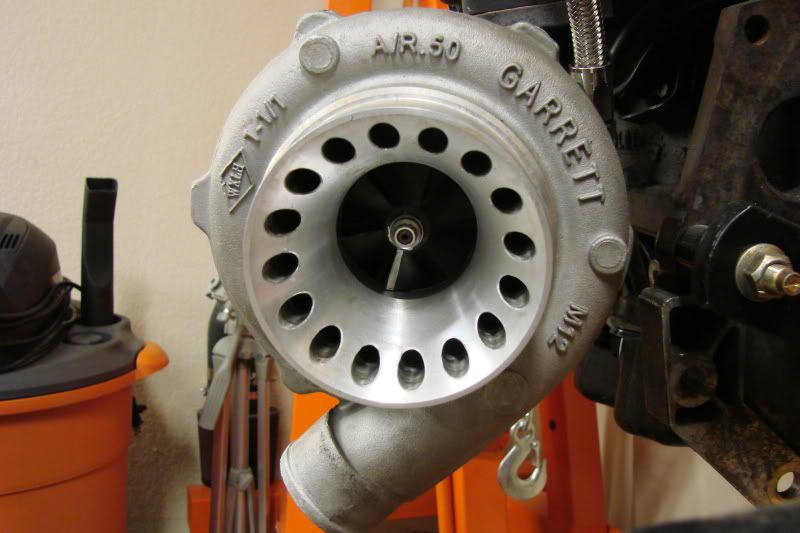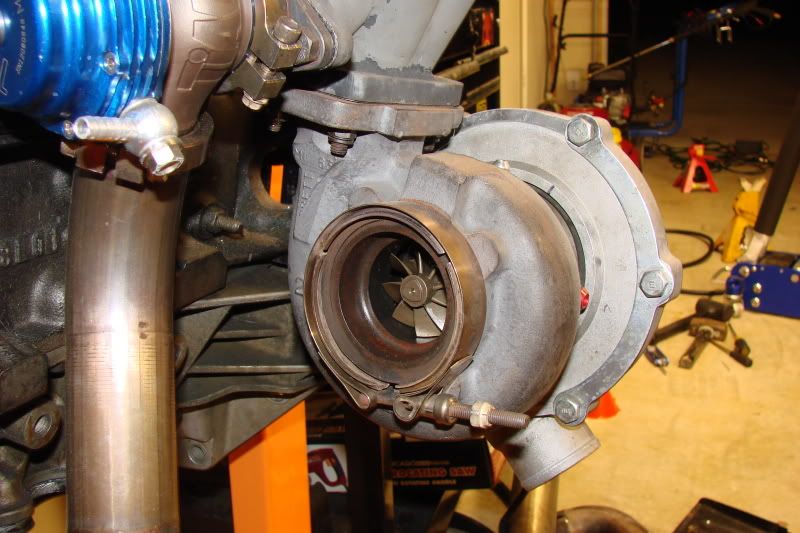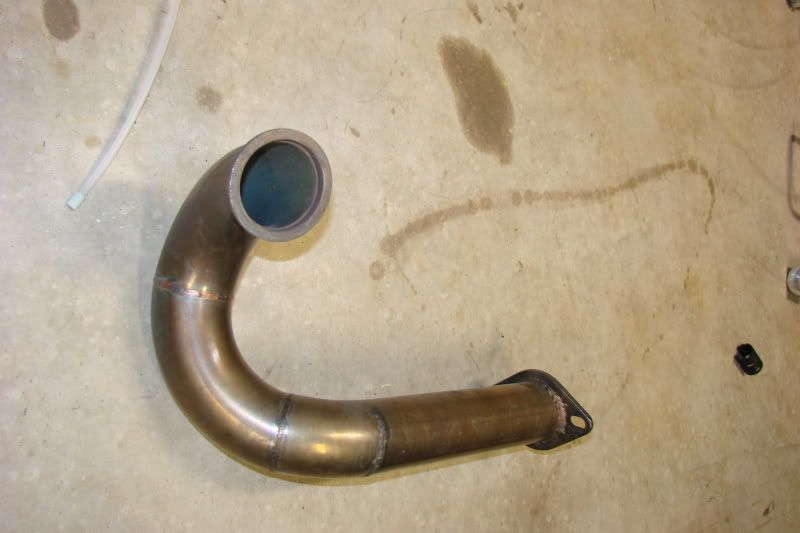 Here are some pics from DHardisons install:
This picture shows the downpipe and wastegate dump location as he had it. Obviously the dump would interfere with the AC compressor in that configuration, but a simple 45 degree rotation of the wastegate towards the front of the car and some turning of the dump tube takes care of that. I've verified this on the mock up motor.
This is the billet thermostat spacer that Dan made:
And of course, here is a video of it on the dyno when Dan got tuned at TopSpeed: