Last chance before i scrap em.
Got these from a guy localy for the snow tires. One of them is bent so i put the tires on my stock wheels.
They are 15X7 with an ET of 37 see the pictures. I think they are kinda old but im not sure. O.Z doesnt seem to give much info. They did say they are 75mm center bore so they need center hub rings to fit properly. I like the way they look but not the offset. They also called the wheel a "MITO" i guess thats the model. Searching MITO brings back a few different styles.
There are no cracks but some curb rash. The wheel that is bent has a pretty thick gouge on the inside i guess from being pushed into the strut and it was still driven on bent.
Ide prefer to sell or trade them localy ide be willing to drive a little ways but not real far. Ide also be willing to do a trade make me an offer. If not ill just scrap em. I figured for $80. it would be worth having them fixed maybe
All 4 wheels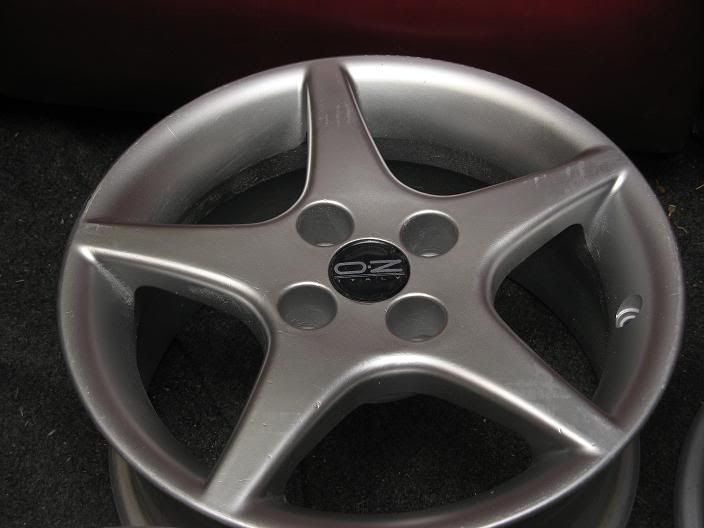 This is the gash on the inside of the bent wheel. Whats weird is there is no damage on the front side, so how it got bent is beyond me. No dents from a curb or anything so im not sure how they were damaged?
Model size i think? 7" wide, 15" size and the J or H2 means the lug size? or what cars they fit i think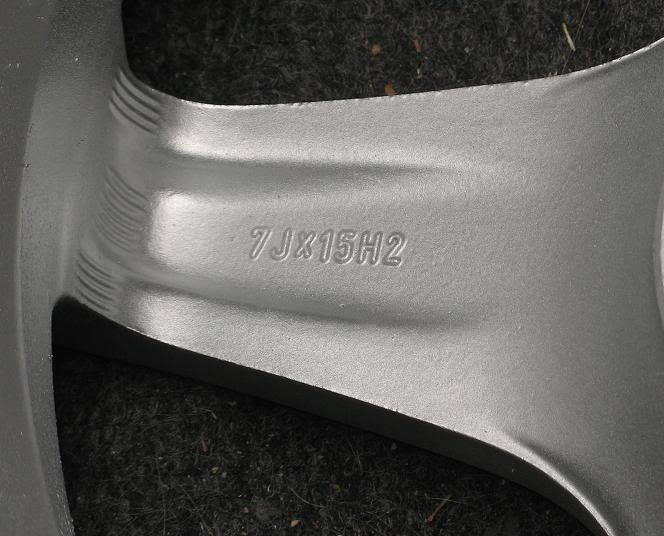 O.Z. stamp inside of spoke