We are excited to offer
EXTREMELY LOW
pricing on the Carbon Creations SE wing (aka SAP wing)
Retail:
$599 plus shipping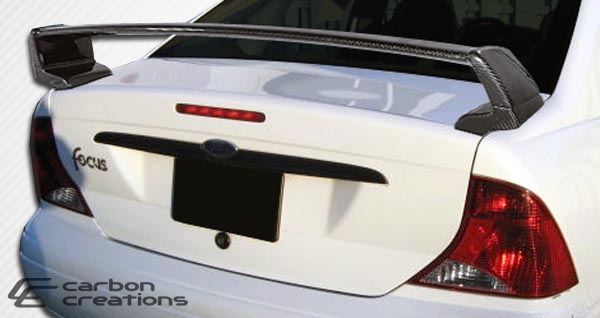 We require a $100 deposit in order to secure your spot in line and the part. Please see the Terms and Conditions below for further details!
The pricing is as follows:
5-15:
$448.99 shipped
((AK, HI and Int'l contact me for shipping)
16+:
$418.99 shipped
( (AK, HI and Int'l contact me for shipping)
Keep in mind that you may order your part but we still have to make it so it may take 4-8 weeks for your part to arrive. If you have any questions, feel free to contact me via phone, email, AIM or PM and I will get back to you as soon as I can.
Terms and Conditions:
Deposit(s): All deposits are non-refundable. The deposit is required to secure your part.
General:
Our customer guarantee is that you can return your item within 10 days of receipt for any reason as long as it is returned in the original packaging and you pay for all return shipping, original shipping fees are non-refundable. If you cancel within 30 days of ordering, a 25% concellation fee will be applied. Products are non-refundable if altered in any way. It is recommended that the part be prepped and installed by a professional body shop that has experience working with aftermarket fiberglass body kits including but not limited to: sanding shaving, cutting and filling. Extra fees may be incurred for proper fitment. Refunds will not be issued due to minor fitment issues. All parts are for off road and show use only.
When the shipment arrives, it is your obligation to verify you have received all your items. If any item(s) are missing, you must note the specific time(s) on the delivery bill. You must also examine the condition of the part(s). Never assume the parts are in good condition because the box is in good condition. If you do find damage of the parts, please physically write "damaged" on the delivery bill. You will then accept the shipment "as-is" and notify us immediately. We may as for pictures to verify damage has occured. in the instance major damage has occured, we will file a damage claim and ship you a new part as soon as they are available. If minor damage has occured, we will ship replacments once the damage claim is won.