It's time to get a bigger turbo.
...so i'm puttting a few items up for sale. evrything is in great running condition
as it's still on my car
..lol if ya want something i can pull it within a day for ya
i prefer paypal:
revvinhigh@hotmail.com
and usually ship with ups unless it's a small item then i'll use a flat rate box from usps. i'll get some pic.s up by tomarrow night.
everthing is off my 03 zetec dohc
shipped is to lower 48 states
i'd put my turbo in here , but it really is too small for a focus...LOL so that will go on craigs list.
1st. up are my
ford racing stg. 2 cams
with under 3000 miles on them. they run great, look like new.
SOLD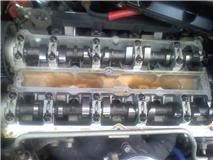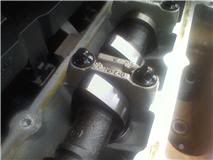 2nd.up ...FR cam gears in blue in good condition
SOLD
3rd. up....blue focus central 65mm TB...works great , you just need a new gasket( which cfm.com sells cheap) & slap it on & go
soldt
thanks for looking,
steve