My buddy (earls32) is selling his full turbo kit due to His wife going into the Military and is going back stock. This is Tom's kit with the Comp Turbo it hasn't even been a year since it was installed, only about 2k on the kit. The kit comes with everything Tom sells with his Diy kit this is just a complete kit the only thing you would need to make it run the 20psi, which is what he is running is Injectors, MAFIA, and of course tune. The kit includes all the piping from throttle body to turbo, intercooler, SPA cast manifold Ceramic coated silver, Oil pan with bung, turbonetics 38mm waste gate which is dumped to the atmosphere (screamer pipe), and turboXS RFL blow off valve which is loud as crap it's a great piece to this beautiful well designed kit, all couplers and clamps come with it. All piping is 2.5inch except 2inch piping from intercooler to turbo and the 3inch MAF tube which was bought from HTP performance. Custom polished Comp Turbo that comes with Tom's kit is good for a little over 350 whp. 2.5 inch down pipe with bungs welded in for you're A/F gauge and o2 sensor also come with a CFM off rode pipe this kit is a beast and would be a great addition to anybody with a SVT focus. Will also paint the intercooler piping any color you want.
This is what Toms Kit comes with (but mine is a complete kit)
These kits have been installed on two SVT Focus and both making over 320HP to the wheels. We now feel these kits are production ready.
• SPA Manifold
• 2.5 Down pipe with V-Band clamp for ease of install
• Waste gate down pipe going back into the 2.5 down pipe slip style
• Piping from Turbo to Intercooler
• Intercooler that is 8 x 31 x 3.5 this sucker flows like crazy and cools very well
• Piping from Intercooler to TB
• Piping from Turbo to Filter in the inner fender well
• Bracket for intake piping
Options that are in this kit are below
• Comp Turbo with v-band installed ($795.00 When bought with DIY Kit ) This is a very good spooling turbo yet will make 350HP at the wheels with a built engine
• 3 Inch MAF Tube ($78.00)
Price: 3100.00 shipped to the lower 48 states 3250.00 shipped with MAFIA and injectors
If using paypal add 4%
Email:Turbozeteczx3@aol.com
Location: Clearwater FL,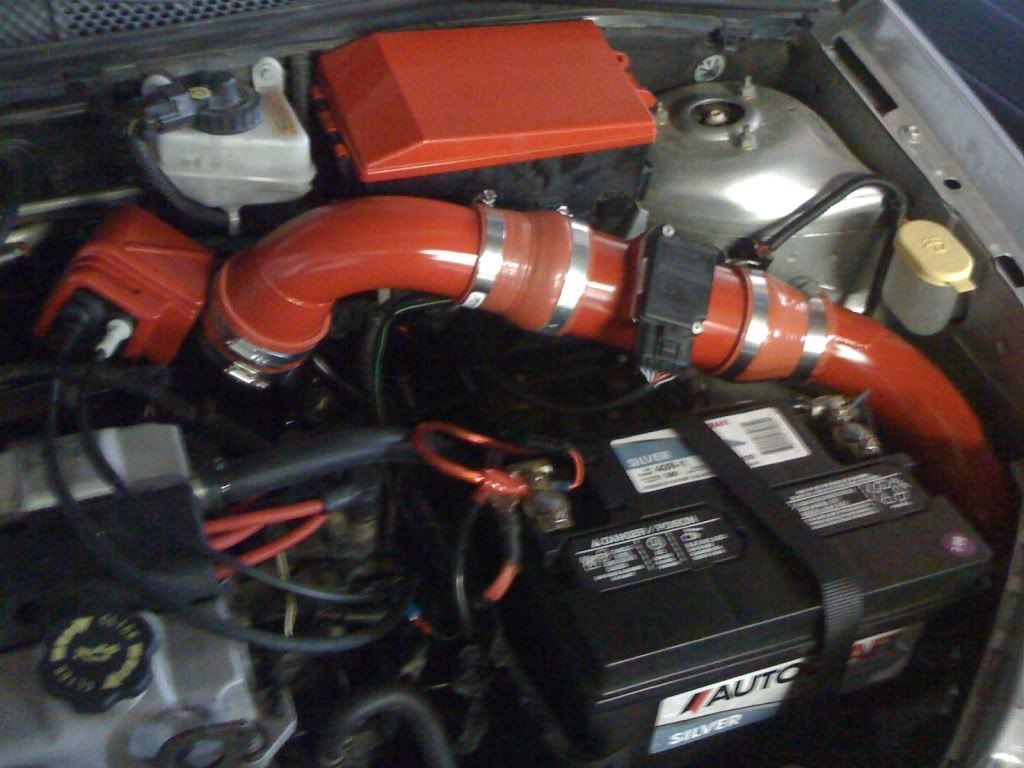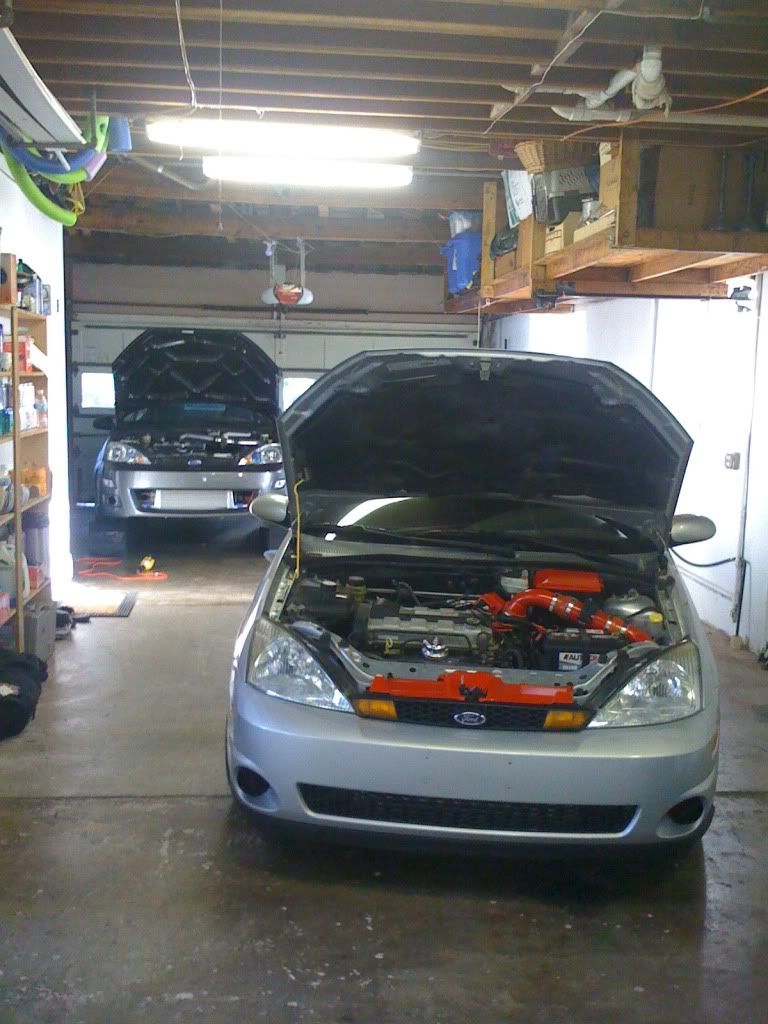 The turbo new, looks the same just has normal enviroment stuff on it