I drank the Miata Kool-aid, so I'm taking my ST-prepped SVT back to stock and selling all my autocross goodies.
First up are the seats - black FX1-Pro (narrow, with the nice textured cover) and the FX1 (medium, basic cover), with Sparco fixed sidemount brackets attached to Corbeau Focus base plates.
$550 for the whole shebang. Shipping would probably be ridiculous, but I'd drive to meet someone around NC. Would really rather not separate, but would consider it.
Crappy camera phone pics, but here they are: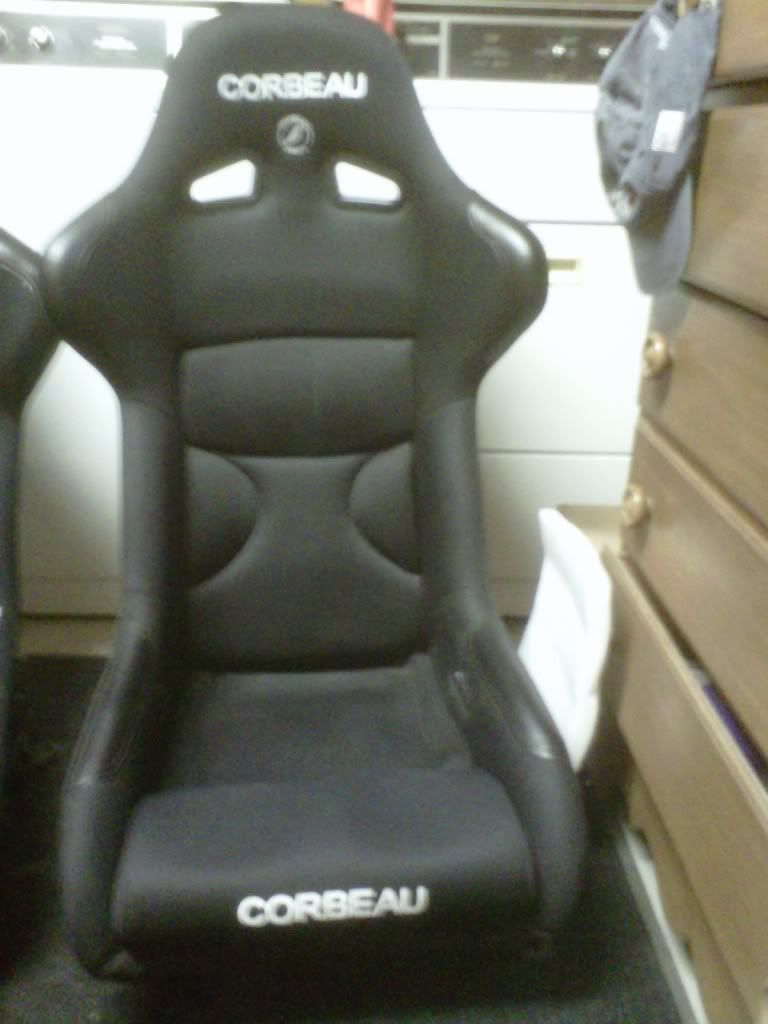 More to come (Team Dynamics 15in wheels, LCR race camber plates, KYB AGXs + Intrax SVT springs)