Have a 2001 ford Focus Sedan(automatic), Has 230,000 on the chassis, but only 60,000 on a new engine and transmition. New Timing Belt, Accessory Belt, interior is i good shape.
Heater blows Hot, A\C Blows Cold, Runs and drives great.
Has Dent On the Rocker Panel under the passanger side Door and Some Paint Chips
Is Probobly almost Due For Some new Shocks and Struts.
Still Have The Old Engine and Tranny Too If Somebody wants It. (Timing Chain Broke)
Engine had no problems up till then.
Great On Fuel
Selling because I have Since Bought a 2005 Focus and have No Need for this one
Here Is a Pic...Will take a better one once the Sun Gets Lower: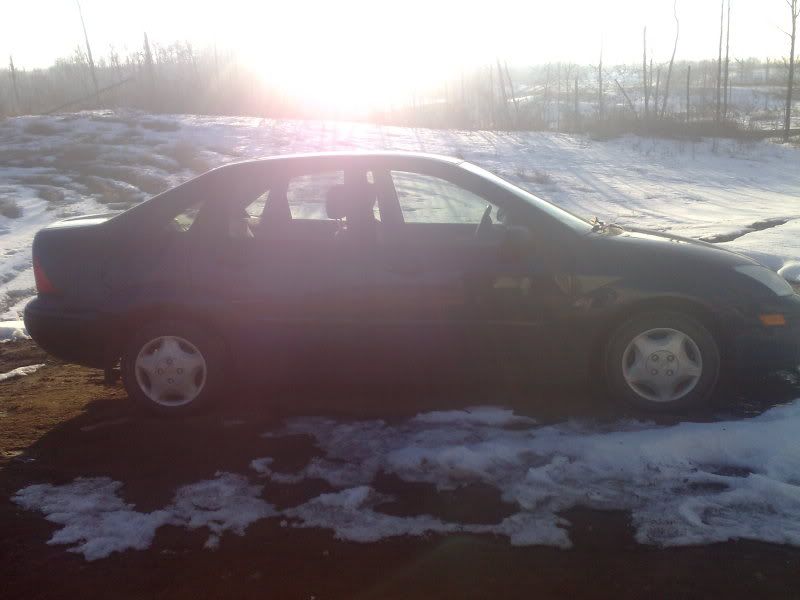 Will Throw in A Set Of Hyper Black 17" Kobe Kam5 Rims
(The Rims Need New Tires And the Rears Have Some Rock chips From Gravel Roads)
$2000CDN OBO