I am selling my old eBay Mach-a-like headlights (chrome color) since I got Mach HIDs. The LEDs are all gone AFAIK, maybe one or two are working but better safe than sorry to say they are all out, but that is common with these lights. All the mounting tabs are present but some of the weather stripping may have fallen off.
I installed 6000k HIDs in the low beams, so the bulbs and ballasts are included.


PLEASE NOTE!!!
These headlights do not come with a headlight plug. I snipped it off to easily install my Machs so you will need some sort of wiring solution, whether it be splicing the wires where they need to go, or scalping another 2 harnesses off another set of headlights.
These are sold AS-IS and without warranty. These headlights DO work and only replaced them because I needed DOT-stamped headlights
which these are not.


Both headlights: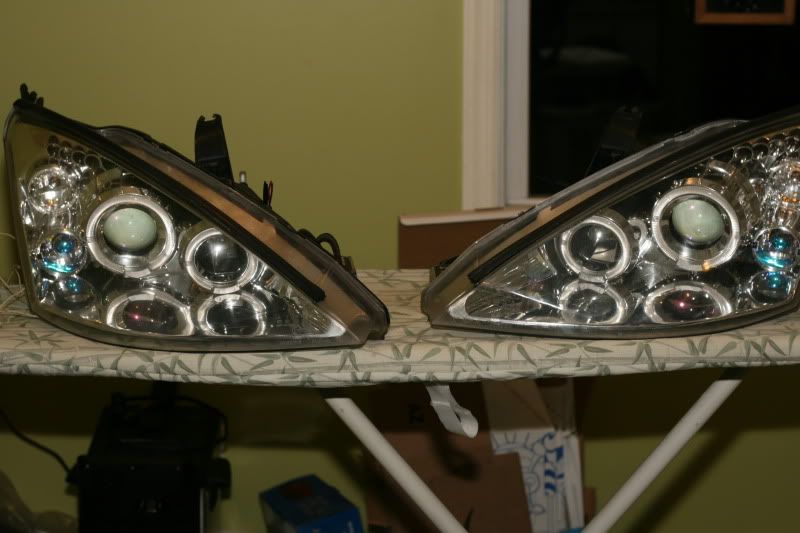 Back of driver side: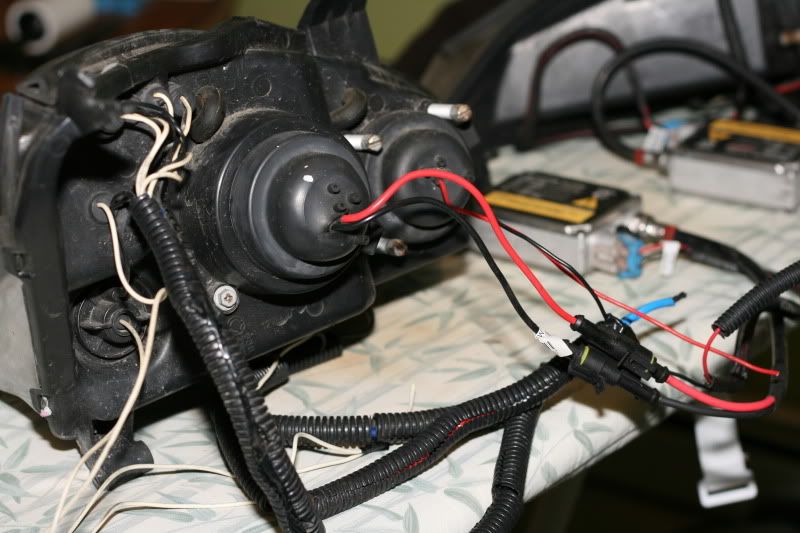 HID ballast for low beam: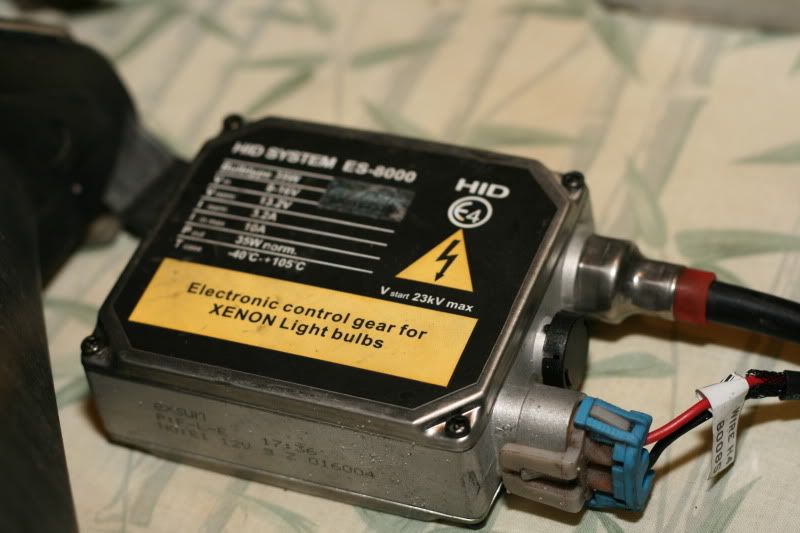 One of the wiring bundles, I snipped the wiring harness off but the red is high beam, blue is low beam, and black is ground. Note that you will have to find another wiring solution to wire these up. (Stupid camera went out of focus :():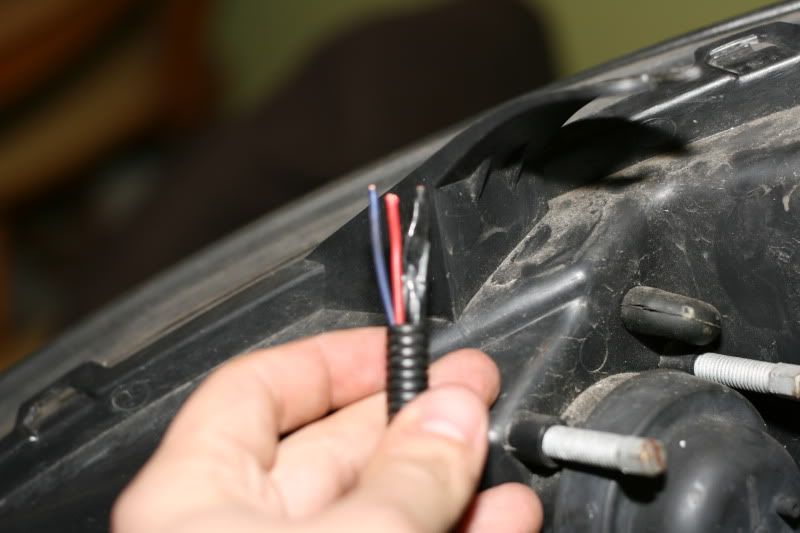 Driver side: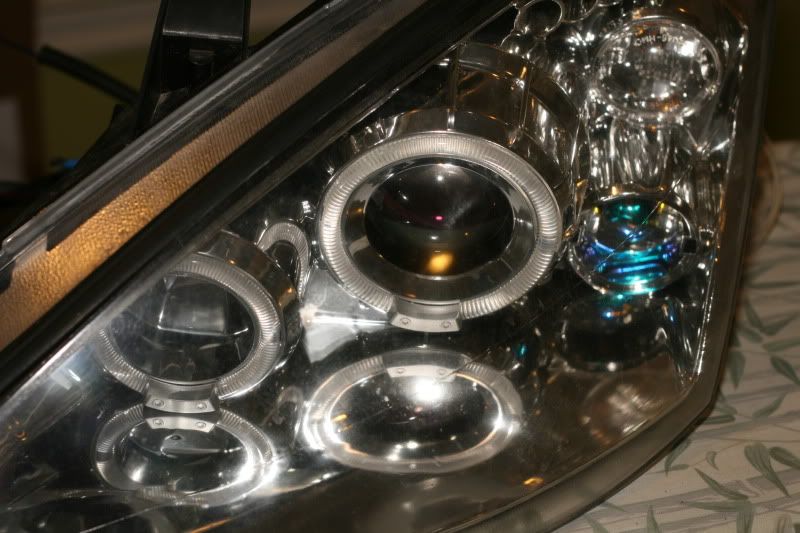 Passenger side: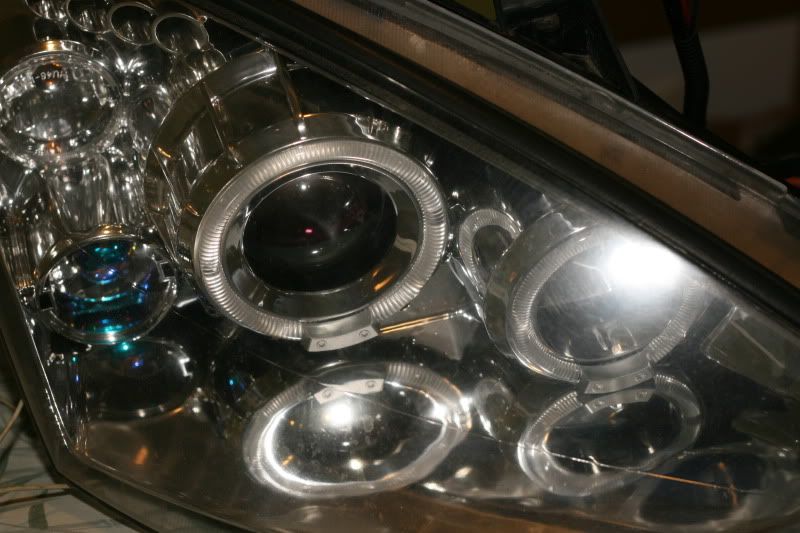 I am asking $100.00 + shipping from 11516, or best offer. I understand that these are $150.00 new off of eBay but I have installed the HIDs in the low beams and will include an extra set of bulbs for these headlights (so you get 4 low HID bulbs [2 installed 2 spare], 2 high bulbs [2 installed], plus the side bulbs/LEDs which are burnt out).
Any questions, PM me. First one with cash in my PayPal gets these.