Hey guys. I've got to move all of this stuff out in order to buy parts for the new project.
I am OPEN to offers and trades, contact me! I have a wanted parts list I can email you. I will absolutely give group discounts for multiple parts purchased. PM me for my cell phone number, You're more than welcome to call me for buyer comfort.
All items are known to be in fine working condition, but are still sold as is.
Also view my other threads in the other For Sale Forums.
Here we go in list form....
(CLICK ON THE PHOTOS TO MAKE LARGER)
Kenwood 320.4 Amp
I am also the original owner of this. Purchased it new from Best Buy a little while back to power mids/highs. Worked great when removed from whip. Comes just as pictured in original box with user manuals, etc...
Price: $69 Shipped.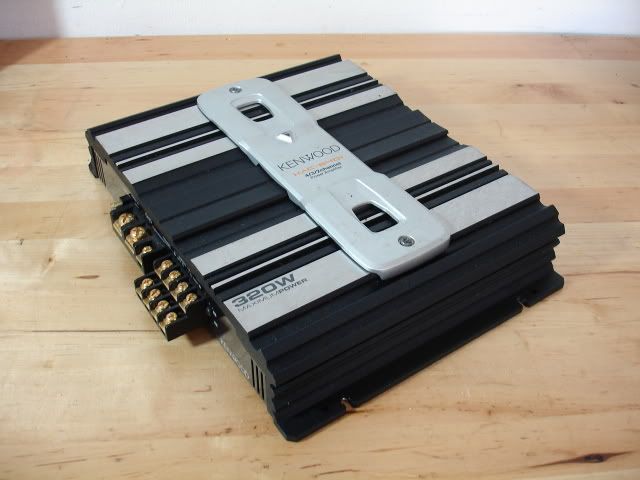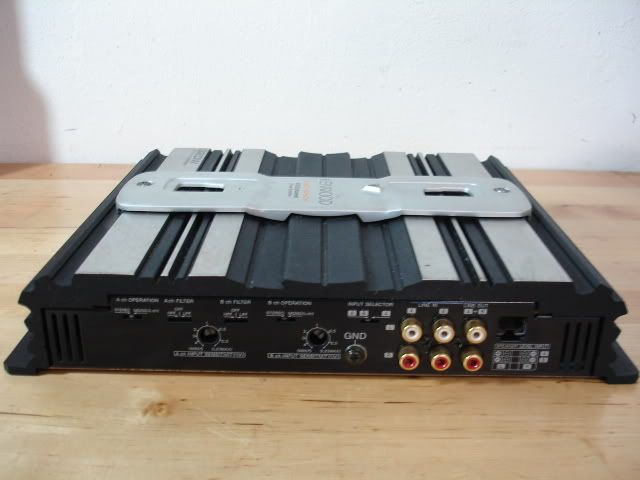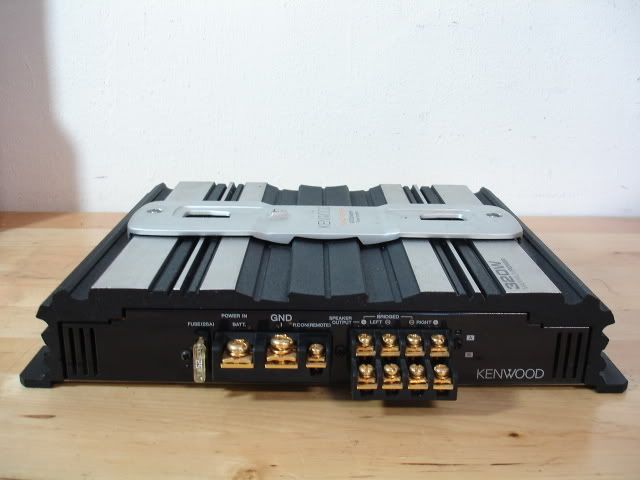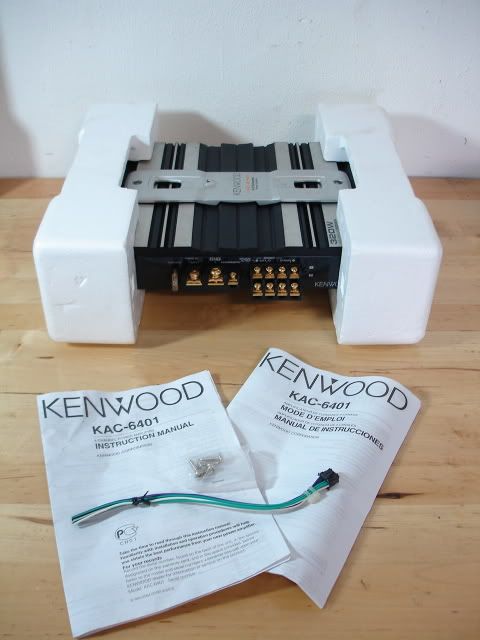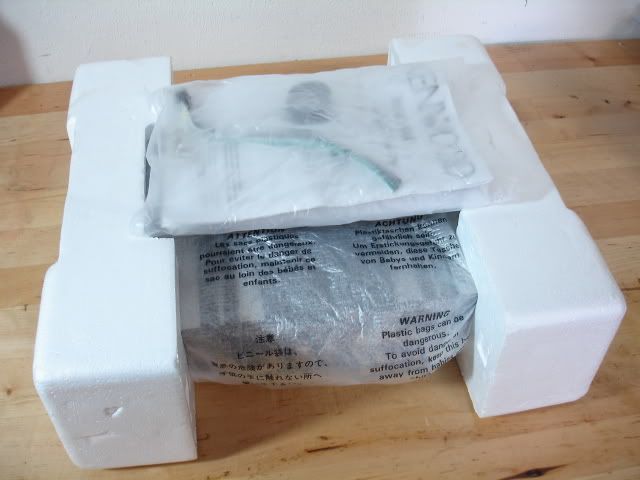 MTX Audio Thunder 9500 10" Loaded Sub Enclosure.
In EXCELLENT condition. I bought this new from a local stereo shop, bumped in my car for 2-3 months. Works like a brand new one. This is an MTX Audio Factory Built Enclosure. This box came pre-loaded from MTX. The box is super high quality. Just has some scratches on the front painted panel, but it's designed to easily come off and can be painted to match the outside or inside of you car.
This sub and enclosure weighs about 85 lbs. This is a serious sub. I was honestly able to get close to the same quake from this single 10" as my 3 12" Alpine TypeR's. This speaker is a close JL W7 equivalent. Go here for more information on the driver....
http://www.mtx.com/caraudio/products...IndexT9585.cfm
Price: $129 LOCAL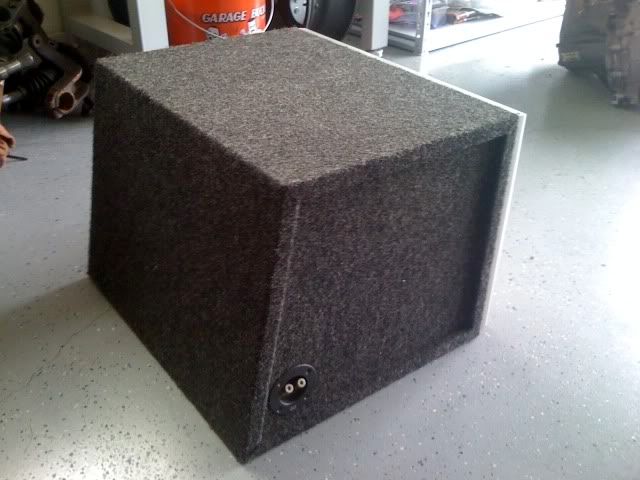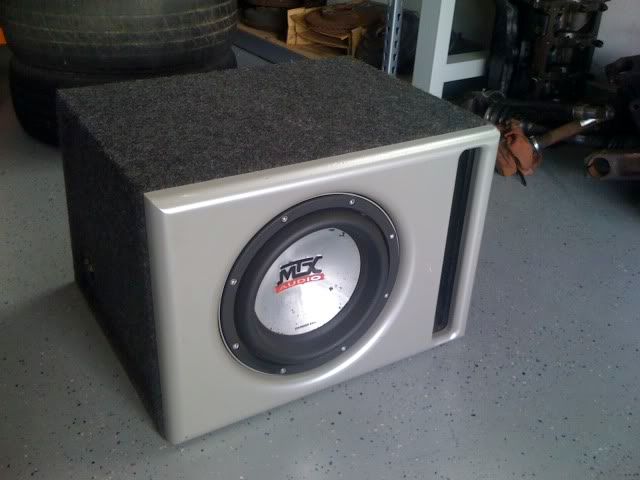 Alpine 12" Type R Loaded Enclosure
This is a modern generation Alpine Type R 12" driver with the ribbed rubber surround, the newer model. Driver is in great condition, works fine. Enclosure was custom built from 3/4" MDF. All holes were properly countersunk, all cracks sealed with liuid nails, and professionally carpeted. The enclosure specs and port size were all built excactly to Alpine's recommendations.
I know the speaker grill is hideous, it was used because it's cast aluminum, and the it was strongest grill for speaker protection that I would find.
Price: $79 LOCAL
Rockford Amps End Caps/Covers
These came off my 800.2, no longer have the amp. Maybe someone's looking for a set of end caps. these will fit on every rockford amp from this style family, does not have to be the 800.2.
Price: $12 Shipped.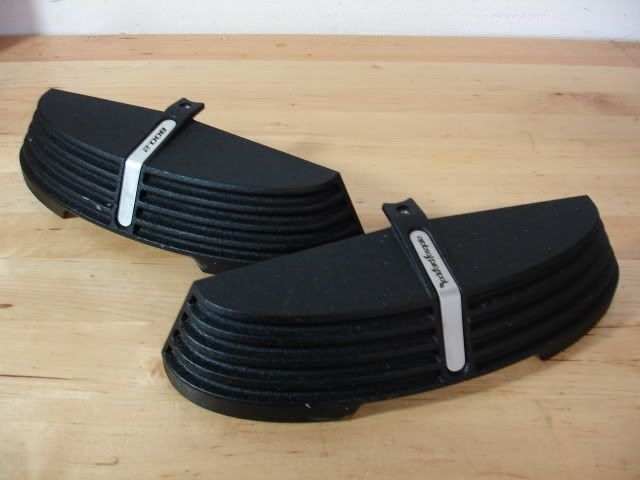 Old Boss 60.4 Amp
I'll throw this in for free to anyone who purchases one of the other amps for sale.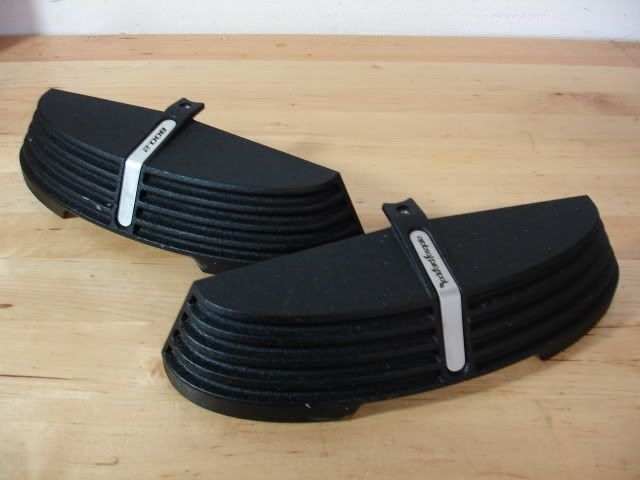 Location: South Florida, Broward County

Email:
fordtakeoffs@bellsouth.net