Well Guys and Gals....
Here is your chance to get a great focus!
Name: Kevin
Location: Lynchburg, Virginia
Asking Price: $3,000 OBO
Mileage: 120,000
Preferred Payment Method: Cash, Paypal +3%
About the Car:
I purchased this car in 2005. I am the second owner. This vehicle taught me a lot about life, liberty and the pursuit of happiness, and to be perfectly honest this lone vehicle is one of the best things that has ever happened to me. I never thought I would be a gear head, however, this car taught me a lot!
I am selling her because of a few technical issues, and here they are:
The Bad:
She needs a new shift solenoid. "Shift Solenoid A"- which I hope to fix this weekend. (Code: PO750)
She needs a new passenger side motor mount.
She needs her Recaro's hardwired in. (it is only the front two seats)
The Good:
She has a brand new timing belt, new serpentine belt, new altenator, and a fresh set of tires. Additionally she has been custom tuned by Turbo Tom, so the buyer will get a lovely tuner and the performance tune created by the legend Tom himself.
modifications:
Performance Modifications:
Bosal Flex pipe
Focus Sport Stealth Exhaust
JBA Shorty Header
AEM Short Ram
FocusSport Spark Wires
EBC Drilled and Slotted Rotors
EBC GreenStuff Brake Pads
Fidanza Adjustable Cam Gears
Ford Racing Stg. 2 Cams
BBK 65mm TB
Random Tech High Flow Cat
Ford Racing UDP
Exterior Modifications:
PIAA HID Fog Lamps
Stock Spoiler
Tinted windows
Shorty Antenna
(5) SVT 17" Euro Rims <-- Full Size Spare
Euro Grill w/ flip Ford Emblem
Clear Corners
Euro ST Badge
Mustang Mach 1 Lip
Eibach Dampers
Revolution Springs (2inch Drop)
Red Crinkle Valve Cover
Interior Mods:
Alpine IDA-X100 Ipod headunit
Pioneer 5x7s'
New Stock Tach Instrument Cluster (with matched mileage)
Leather wrapped Steering Wheel
European Recaros
Pics: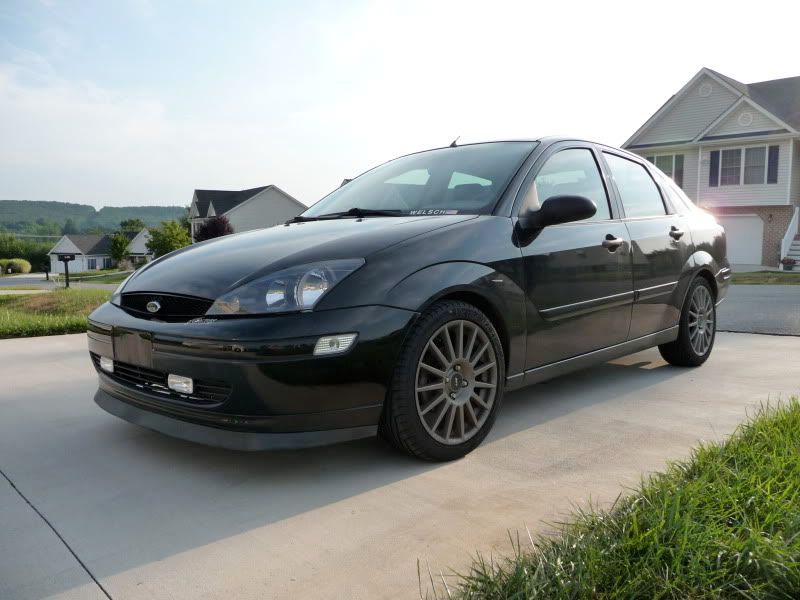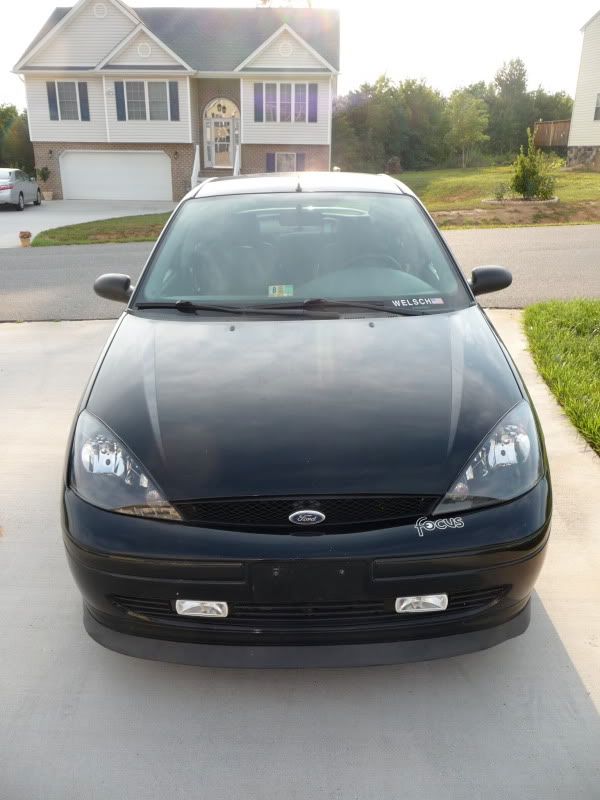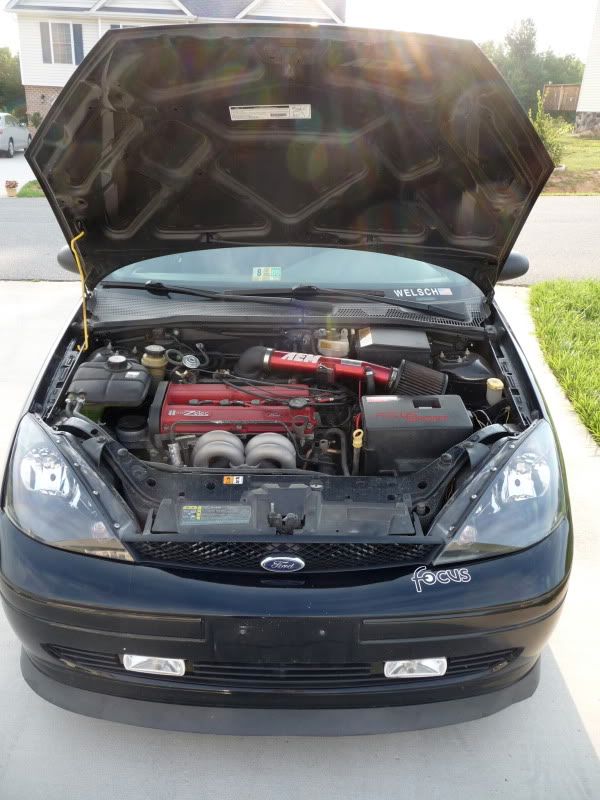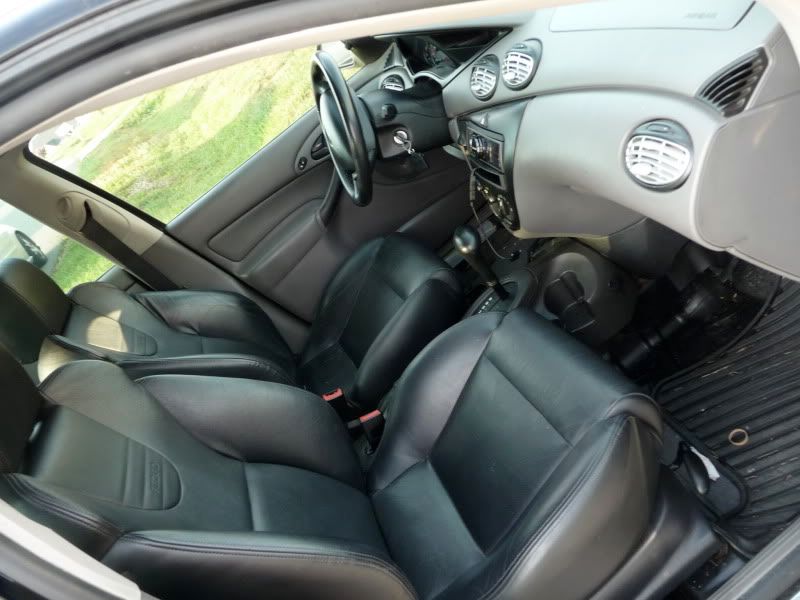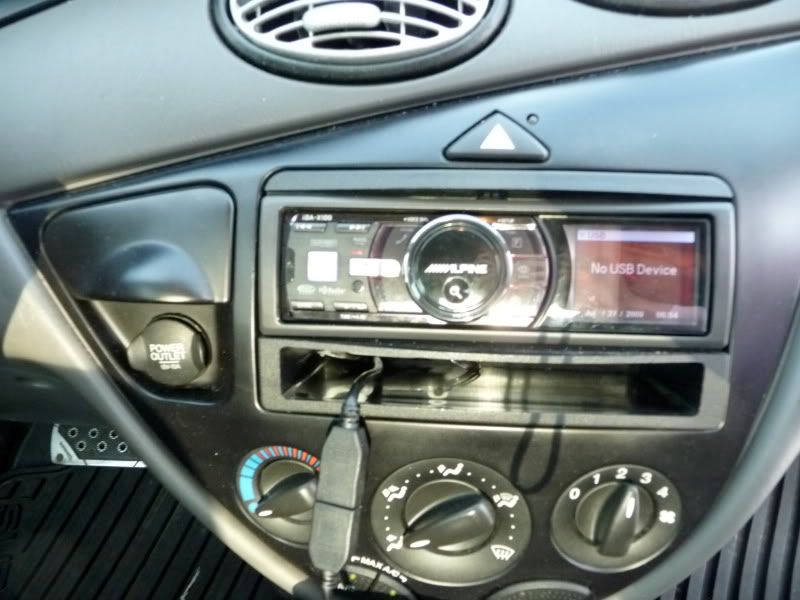 The New Ride: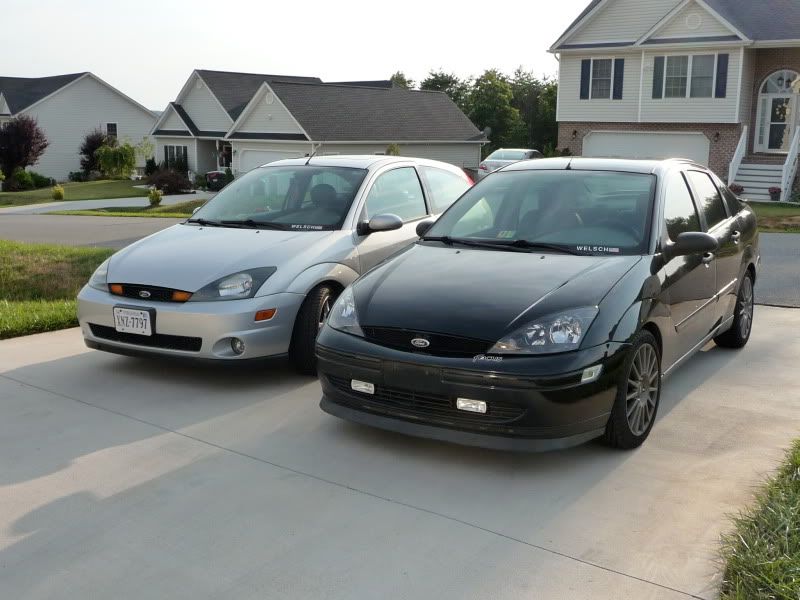 If you have any questions feel free to ask!
Kevin