Item Description: 1996 Ford "Mystic" Cobra #1138 of 2000 Mystic's ... 5409 of 7496 Cobra's produced that year.... with 67k miles
Your Location: Piketon Ohio
Your Asking Price: $9000
Contact info: PM me here or email at
jwhulett@gmail.com
... PM is your best bet
I've decided to part with my 96 Cobra in order to progress to bigger and faster things. I found the car setting in a guys back yard with a car cover over it, the car hadnt had tags on it since 1999. After getting it I've put some stuff back to stock (it had a horrid looking hood) and modded other stuff. It runs great and gets looks everywhere it goes.
MODS:
Twin 62mm TB
mild port on the upper manifold
EGR delete
March underdrive pullies
C&L 80mm MAF
C&L CAI
MSD Coils/wires new plugs
3.73 gears with corrected speedo
MAC short throw shifter with custom shift knob
sub frame connectors
Flow tech X pipe (no cats)
FlowMaster 40's (dumped)
New Brembo blank rotors
HAWK HPS pads
DYNO TUNED BY TOM (1turbofocus) 275whp 261wtq
Comes with the 4 original Cobra wheels with brand new Falkens (extra)
Has Polished Aluminum Cobra R's on it 9 in front 10.5 in rear with brand new Rikkon Raptors.
The car has a cracked front bumper (brand new one still in box comes with it) and has a spot on the hood (dropped during shipping) other than that its in GREAT condition. Everything works except for the cruise control... the cable it too short to work with the new BBK TB.
Feel free to pm me here or Email at
jwhulett@gmail.com
for questions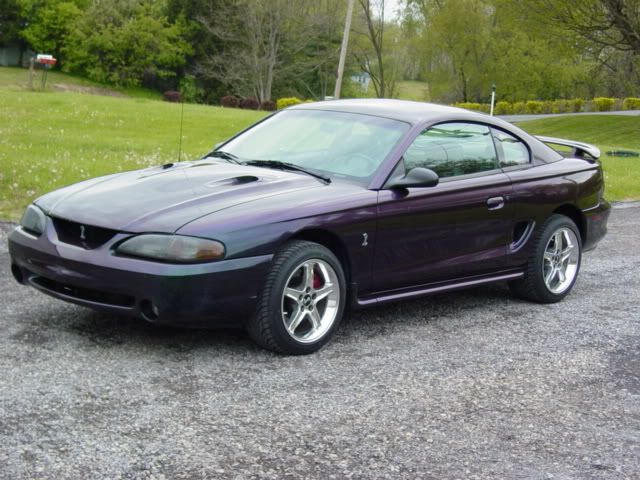 OLDER PICS PRIOR TO MODDING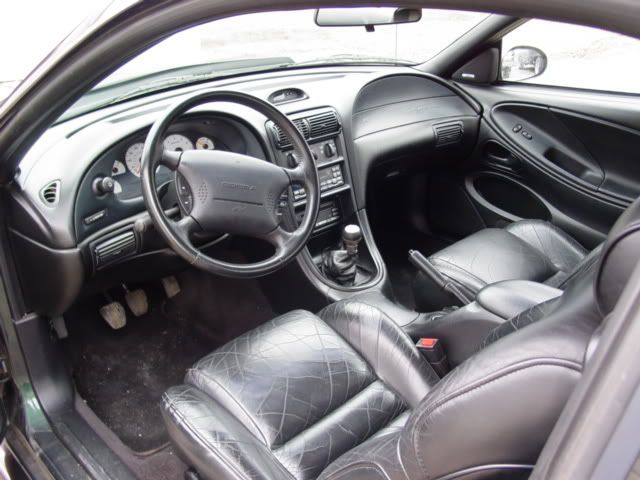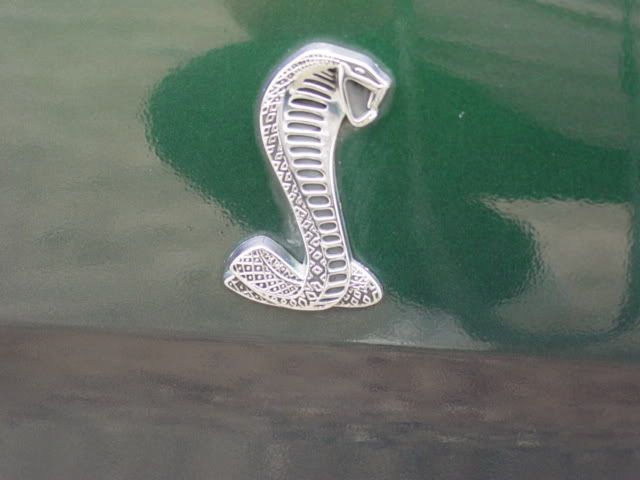 Heres the 2 bad spots on the car
As you see they are minor and the hood is a SIMPLE fix.
I'll try to get fresh pics this weekend... if the sun ever comes out.
Here are a couple of newer pics.... but I'm still waiting for sunlight and no rain to get more