Selling my prototype big brake kit due to the slew of changes I am making for the next setup. These changes do not make this brake kit obsolete but I am going to be using a different caliper so it will need a different brake line setup along with different brackets. Since I will be changing everything minus the rotor, I am going to sell the whole kit to make it easier for the next person.
Part: HTP Big Rear Brake kit, 11.66"
1. Wilwood GT Series Directional Vane Rotors (slotted and vented)
2. Wilwood Blank aluminum hat machined by HTP (me) for the correct register and lug pattern
3. HTP Billet Aluminum Caliper brackets (caliper through holes have been sleeved with Chromoly steel) The brackets are new and never used because I added the Chromoly steel sleeves and also clocked the caliper position 15 degrees from the originals.
4. Mustang Cobra Calipers with mechanical e-brake.
5. Earls stainless steel brake lines and fittings
6. All instillation hardware
I will include the spindles if converting from a SVT or will include hubs if converting from a drum setup. Drum spindles and svt hubs are used for this setup.
SVT E-Brake cables are used for this setup also, if you do not have them, please ask when inquiring and I may be able to help.
I do recommend that a brake kit larger than the OEM svt setup be used, such as HTP big brake kit, TCE street or track, Bear or Brembo.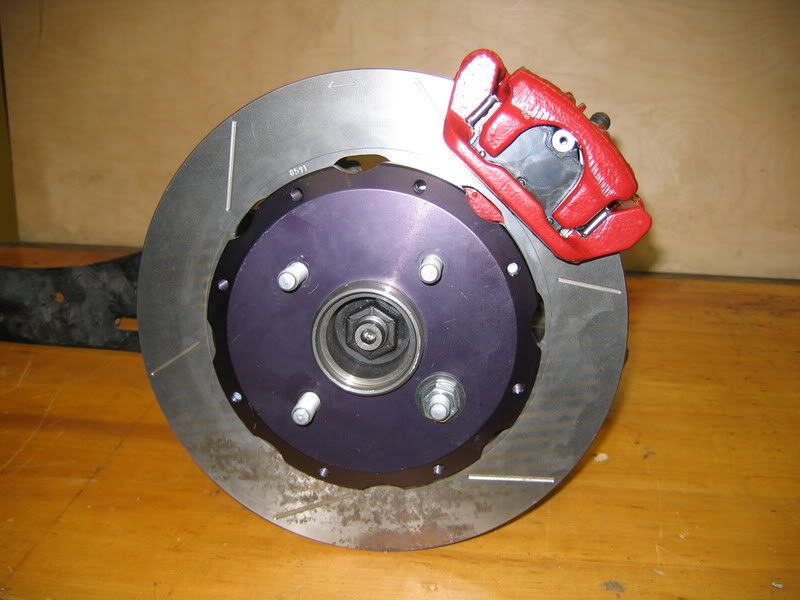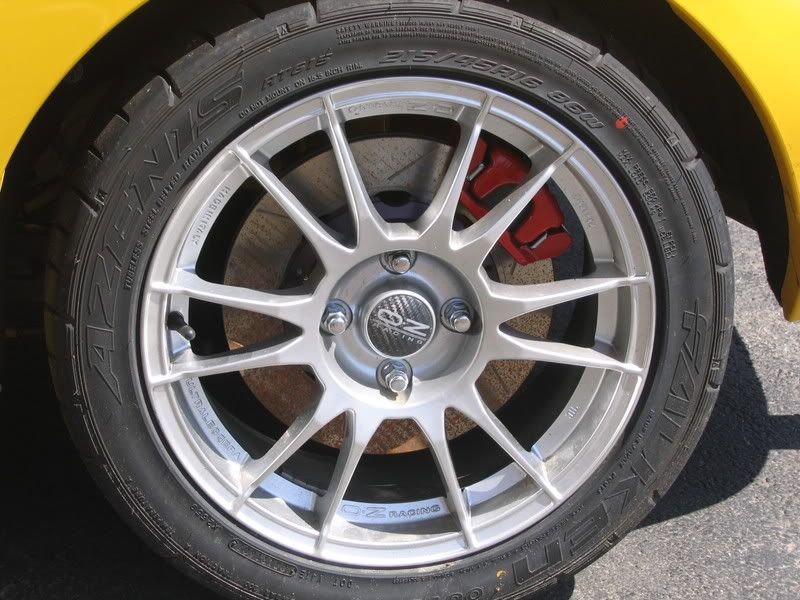 This kit was ran with 16" OZ wheels with no clearance issues. I am not sure how it will fit in a 15" wheel. Kit has 7,000 miles on it. 3 autocross events, 1 track day. All components are in great shape, brackets are NEW. Rotors are barely worn and the pads have plenty of life left.
Questions, post them up and I will be sure to answere or email me at
jason@htperformance.net
Price:
$700 shipped
. PLEASE FEEL FREE TO MAKE AN OFFER. This is a complete over the top kit that works well and has minimal miles on it.
Payment: Paypal or credit card