SOLD! SOLD! SOLD! woo-HOO!!!!
Here we have a set of Mach HIDs that, up until two months ago, were on Phacade's car (see:
Bye bye Machs, and hello sexy! (56K extreme choke alert)
.
I put them on my car a month ago, then miraculously lucked into a brand NEW set - so these are ready for their next home.
Unfortunately, although the lenses are still in okay shape, my car had some bodywork done this month, and the bodyshop somehow screwed up my windshield, finish, and the lights - all of which now have weird spots on them that don't seem to come off (indeed, the bodyshop is replacing my windshield). The lenses have plenty of tiny spider cracks, and a hint of yellowing, too (although the latter was only noticeable against my silver paint).
Nevertheless, they still look good on the car (see below), and the light output is incredible. They could certainly use a restoration before too long, but it's far from being NECESSARY. Everything else about them is fine - no broken tabs or any other issues.
They'd make a great Xmas present to yourself!
Buy 'em and I'll throw in what's left of my Novus 1, 2, & 3 plastic polish, cleaners, and cloths. That and some serious elbow grease (or a power buffer) might work wonders (although I couldn't get it to do jack squat with just my little ol' hands). I'll also throw in a year-old set of Bosch ICON wipers - which still work great and were only replaced because I just put larger-than-stock ones on...
PS. no wiring harness included - I made my own, and you can too! (Bulbs ARE included, though.) They'll come in the same, big Ford Racing box (complete with their own cool, floating, plastic "hammocks" inside) that my new ones came in.
On car:
(11/03/08)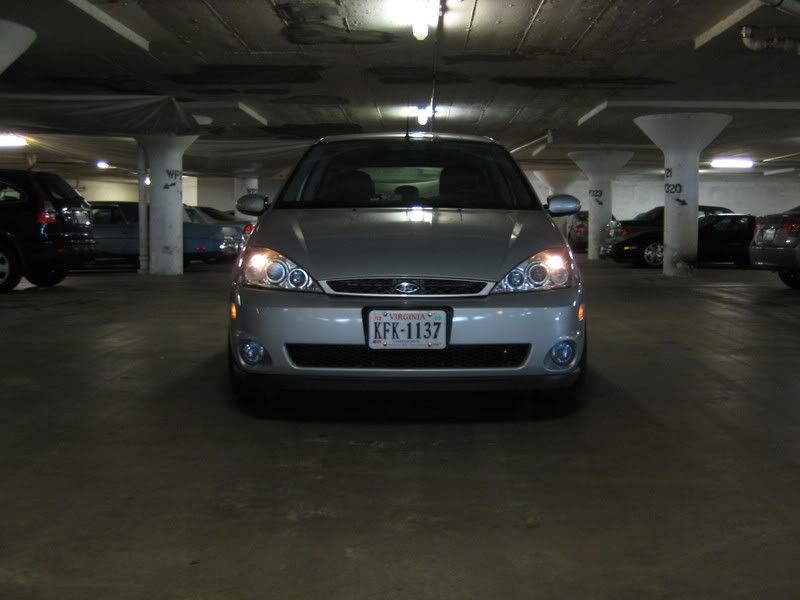 High beams on! Feel the burn - it's like Cyclops from the X-men! (Uh - the pic below, not above...)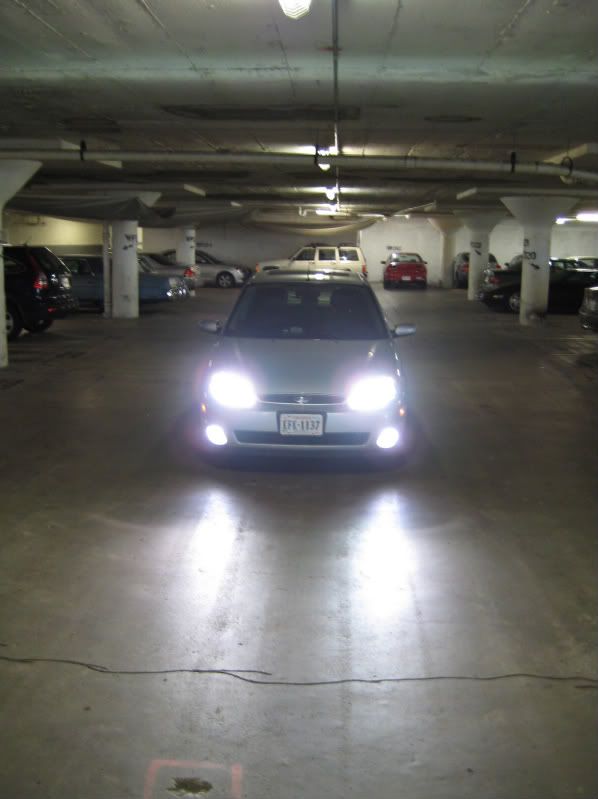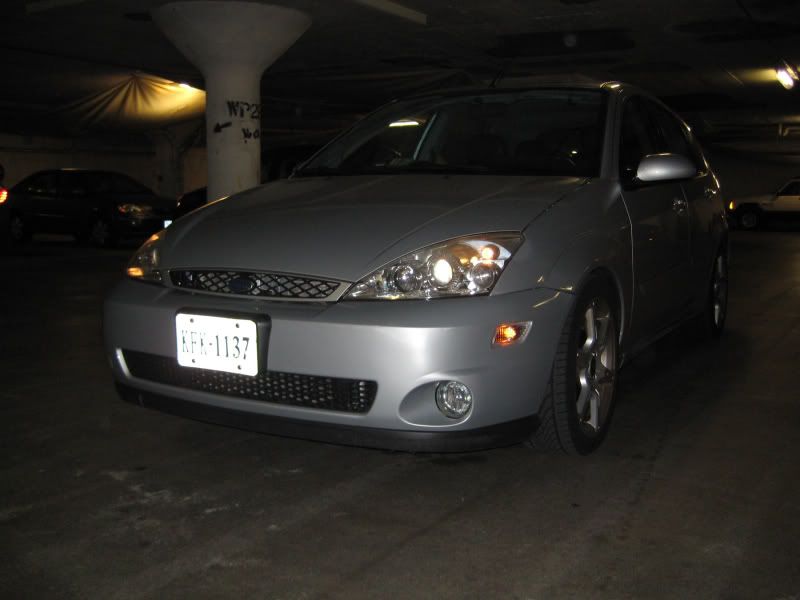 (11/20/08)
(11/27/08 - last pic before I removed 'em)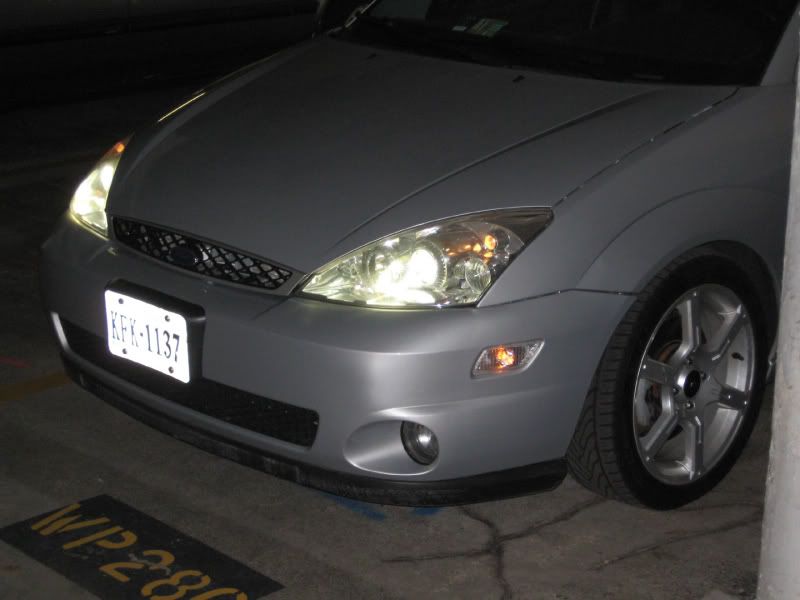 DRIVER'S SIDE: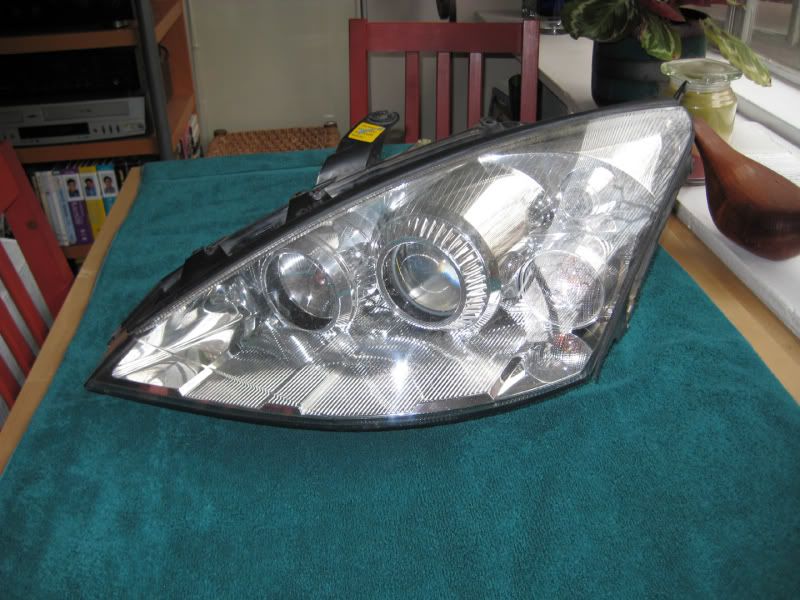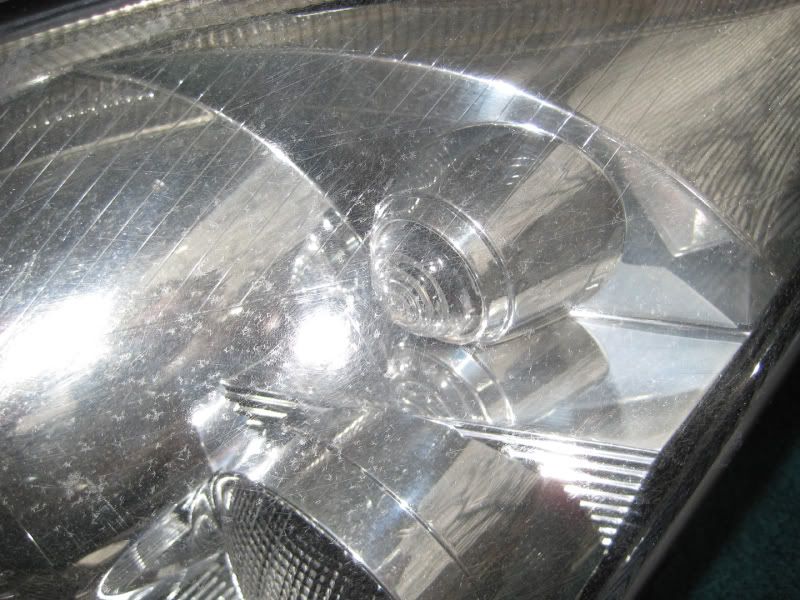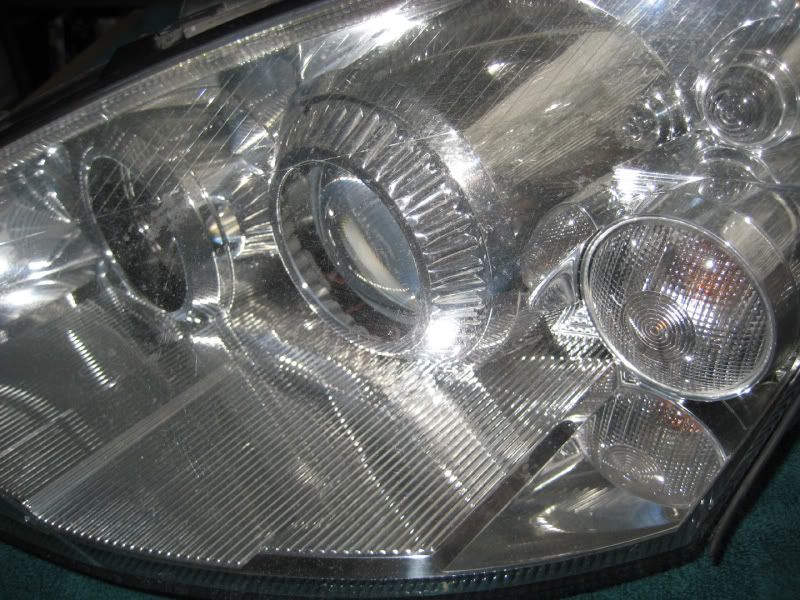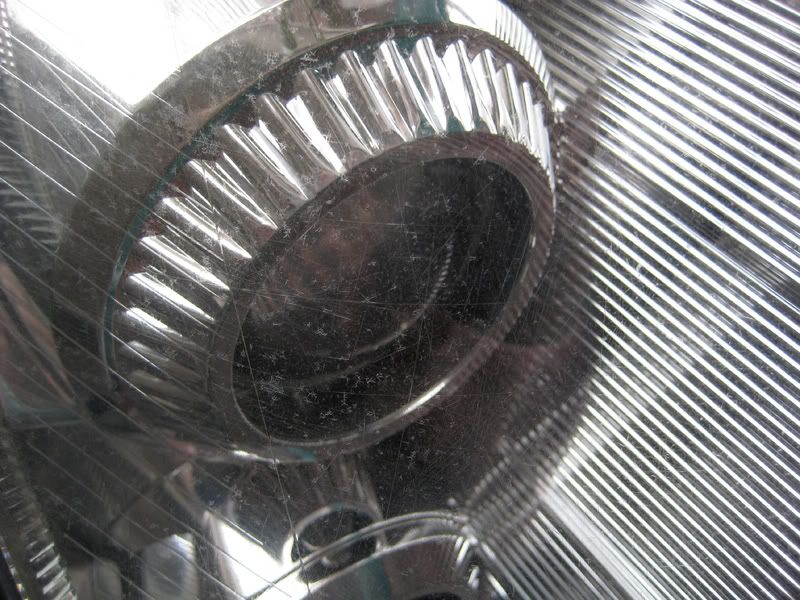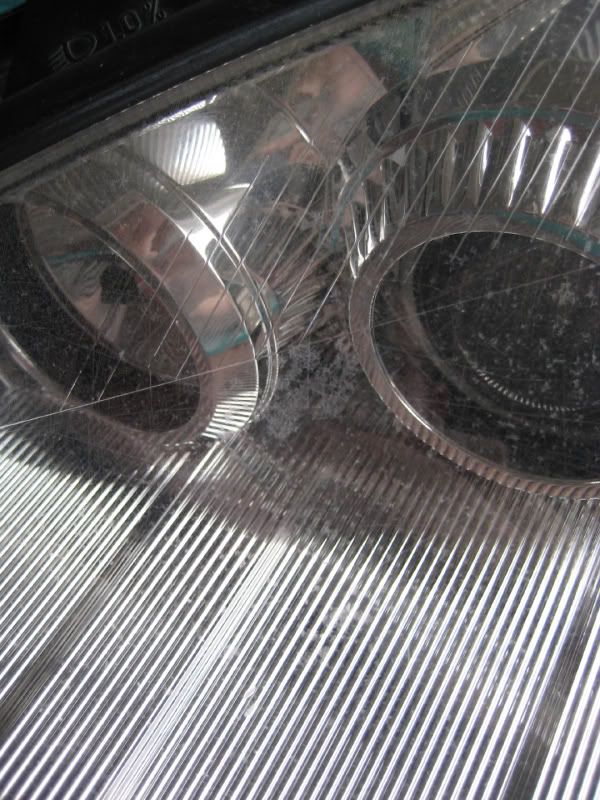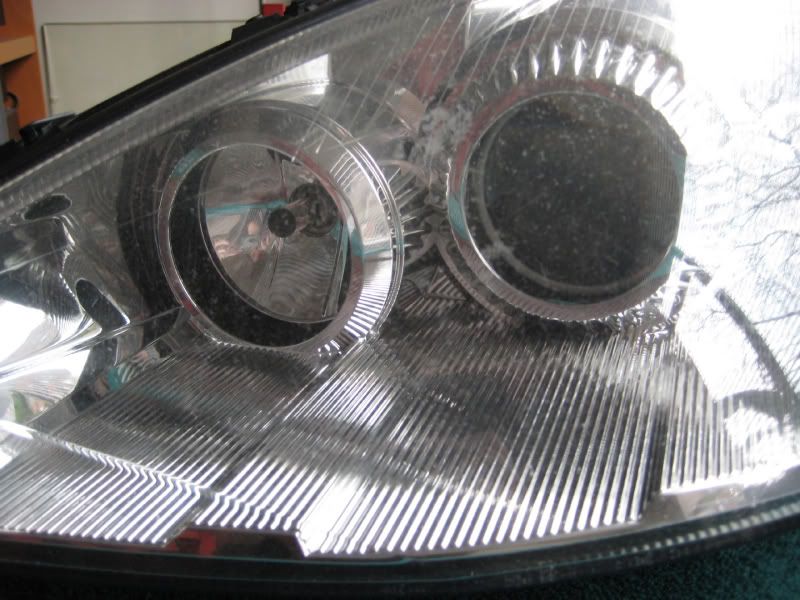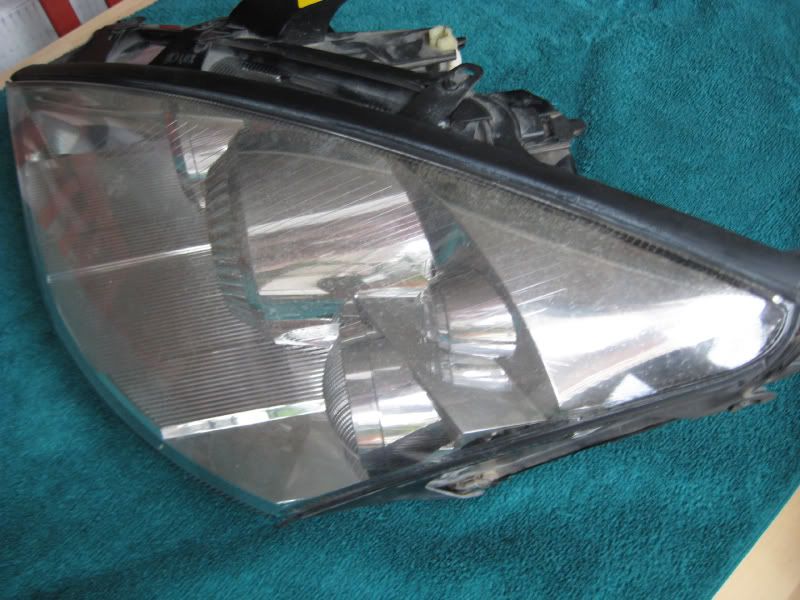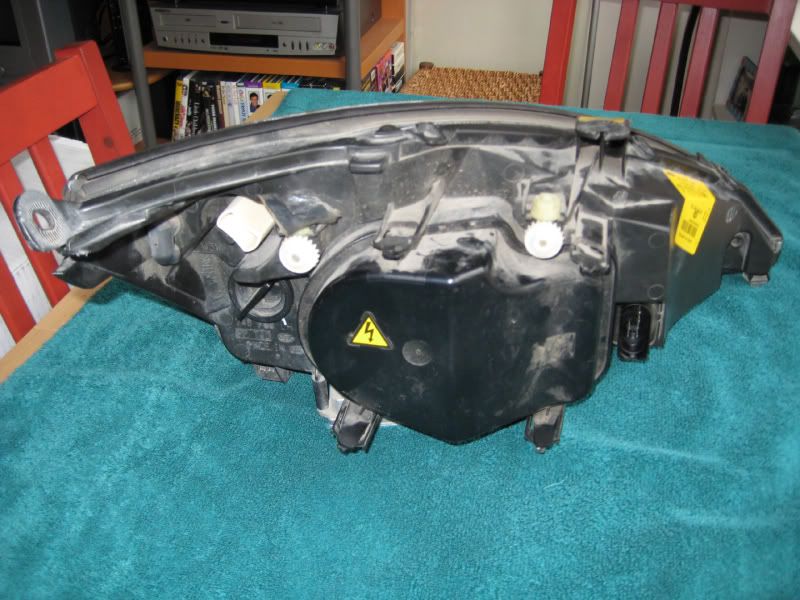 PASSENGER'S SIDE: