Item Description - For sale is a DPRS spoiler that i have had for about 6 years. I bought it straight from a Euorpean Ford Dealership before it was ever available in the US. It was painted by a Ford Dealership in OEM Pitch Black, and is still in excellent shape. From what I remember, the spoiler was originally designed by Montune for the Focus T230 that was sold in Europe, but trickled down to other models as well. AS for the rarity of the spoiler, I have only seen it on TWO other Foci in the US, neither of which are still around. Here is a discriptive picture of it from BAT.INC:
Mounting of the spoiler does require that you drill holes into the top of the hatch, but it is still an easy task. There is no template or anything to aide in mounting it though, so it just takes some time to make sure you have it aligned properly.
Asking/Offering Price -
$200 OR BEST OFFER PLUS SHIPPING
Email Address -
tobyboom@aol.com
Your Location - Fort Worth, TX
Pics (if available) -
Here is a picture of the car that the spoiler was designed for
Here are some pics of it when it was on my car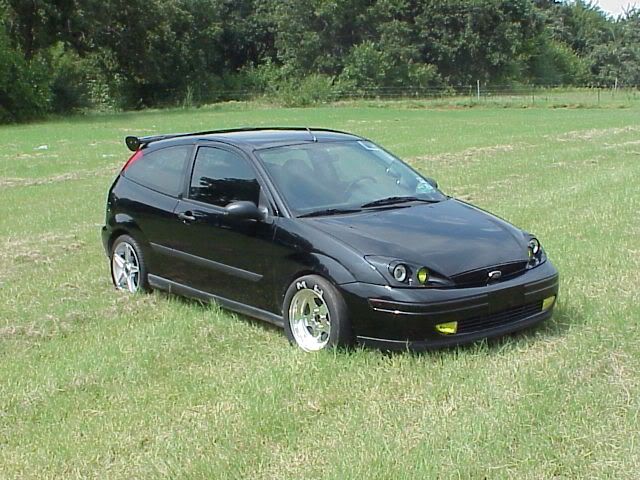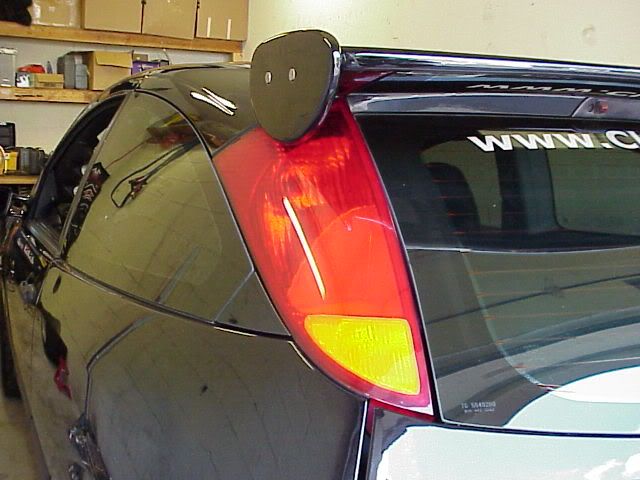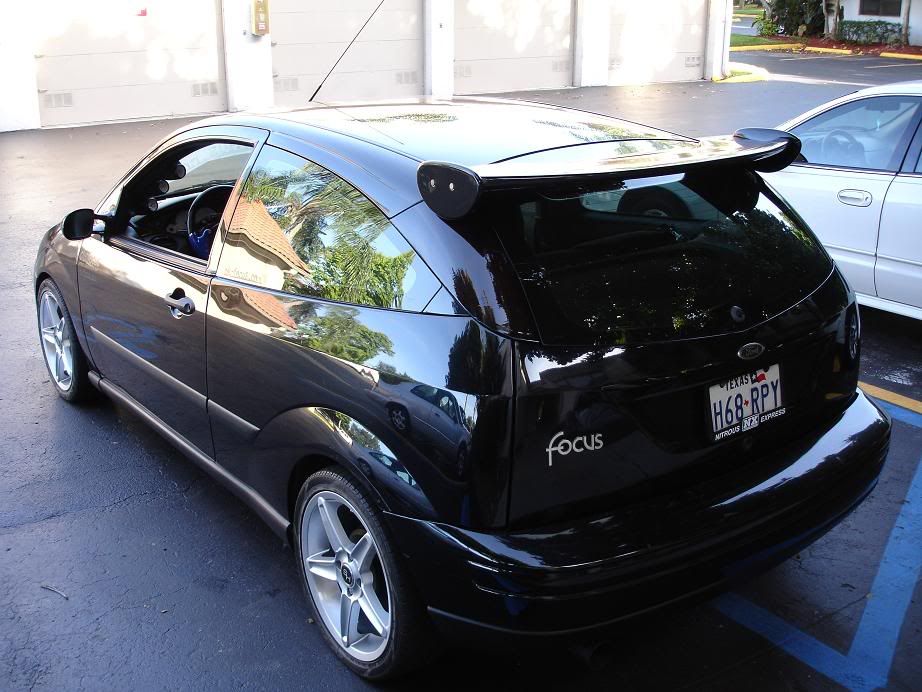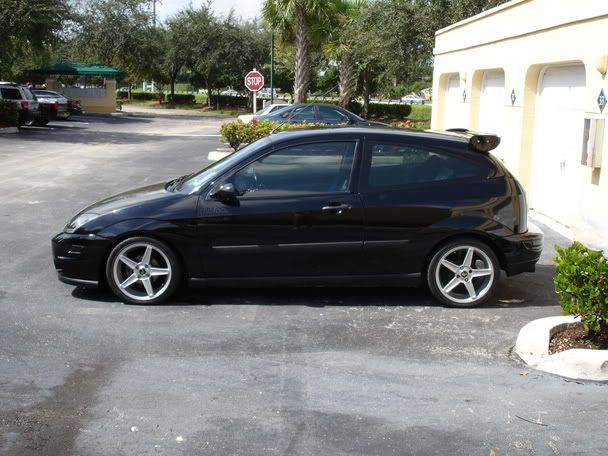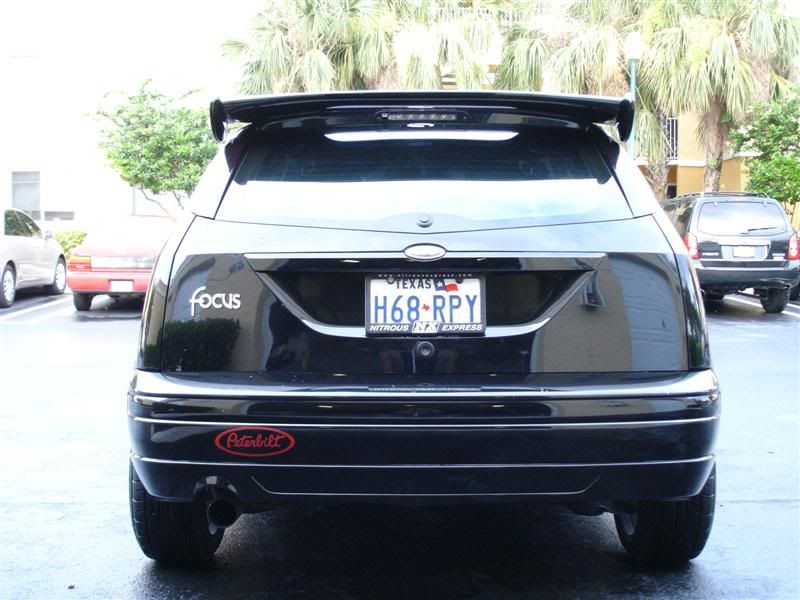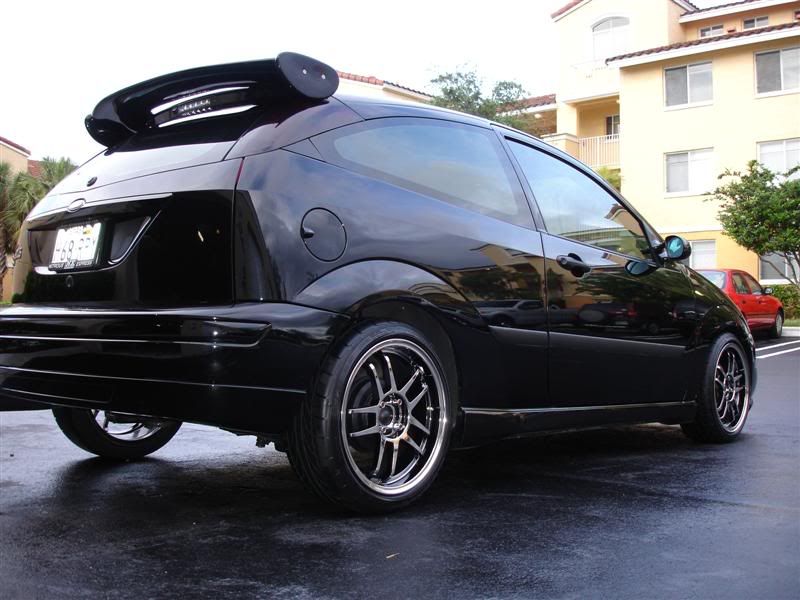 And here are pics of it off of the car. It is a bit dirty, and those arent scratches on it, they are dog hair...