I'm selling my focus so all the fun parts are coming off and going up for sale.
SVT header, cat, flex, dipstick, EGR block off plate and everything else that is needed to convert a normal Zetec to SVT setup except the SVT power steering line.
*SOLD*
Ported Y2K Intake Manifold. This has been ported to match my 65mm TB and the injector humps have been removed. $125 + S&H
*SOLD*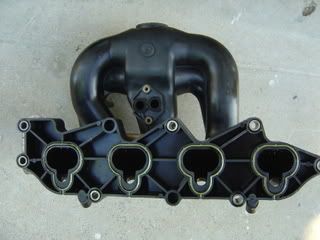 Focus Central 65mm TB that will work with both ATX or MTX if you use your stock hardware. $150 + S&H
*SOLD*
Black AEM knock off CAI. $50 shipped
Metal valve cover. Never got around to installing this.
*SOLD*
Thermostat Housing. This is new but was sitting in my garage for over a year. $20 Shipped
Location: Marina CA
E-mail:
svt121@yahoo.com