I love all of this stuff, but I need to rebuild my motor, so everything must go!
1. F2 RS standard width body kit.
*The kit has been fitted, is painted pitch black and has been run painted for about 6 months. Everything is in great condition.
*Front bumper: SOLD
*Rear bumper: $400
*Side Skirts: SOLD
here's a pic of the kit and the wheels
2. 18" OZ titans w/ general exclaim UHP
*Rims only have about 500 miles on them. Tire wear is minimal from being run a week without an alignment.
SOLD
3. FC header.
sold
*Decent shape, I never ran it on my car. One small dent in the bottom.
SOLD
4. VF engineering rear dogbone mount
*one of the bushings is cracked, I will include a new one, would just have to be pressed in.
SOLD
5. Standard focus steering wheel
*$30
6. Standard amber turns
*$10
7. 8. Corbeau RS race seat.
sold
*very comfortable race seat with provisions for harnesses. Almost brand new. I had it in the car for 2 weeks.
SOLD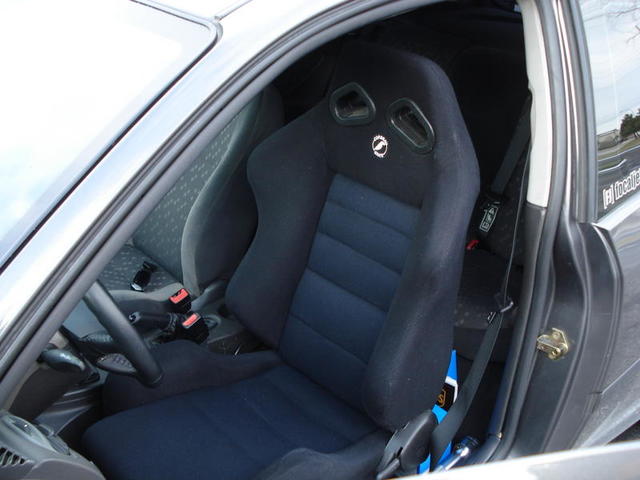 All prices, unless noted, do NOT include shipping. I accept paypal.
email:
mlaginess@gmail.com
location: New Boston, MI.