fender hight: 22,8 in front and 23,2 rear
the make of coilovers are TA-technix..
what is a spring perch?? i removed the little spring(help spring) in the front and the one of the to locking screws on the strut, the last one is tight to to the swaybar mount.. in the rear i have removde det adjustment piece of the spring and all rubber between the spring and metal..
i dont want to cut in the springs.. since that is illeagal here in Norway..
The rims are 7"wide only..
my english is sadly not that good that i know all the tech names on the parts :)
lock collars/spacers/isolators?
only had this car about 14 days :) so more things will be added.. including new rims...(gold ones are for my other car)
in the pictures it sits on 205/40-17 (have to take new pictures with new tyres)
sorry for the bad pictures :)
[IMG]
[/IMG]
[IMG]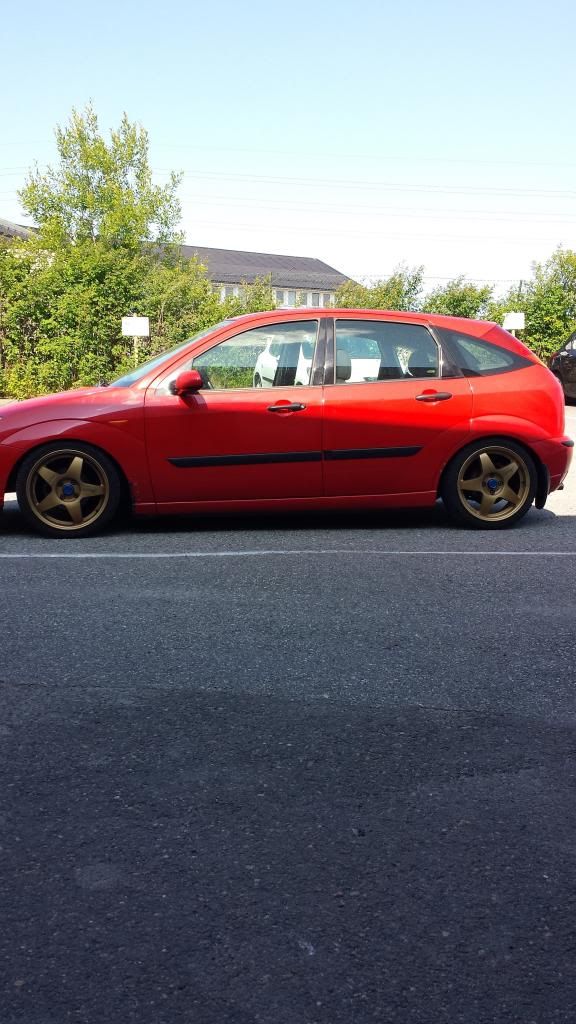 [/IMG]
and throwing in a pic of my old focus :) this one is older than any of your usa focuses ;)
[IMG]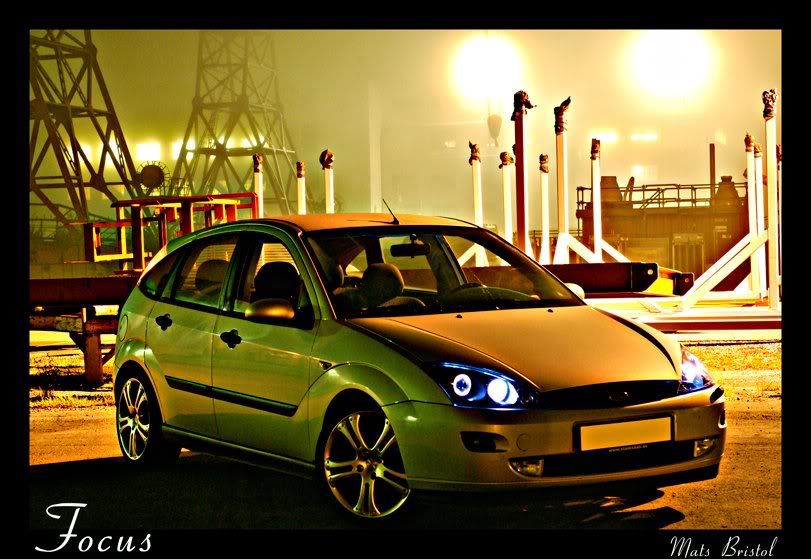 [/IMG]