I'm gonna slip this thread back to the Eibach's for a moment. The drop looks good, Red! I am really curious to see where these sit after they settle. If these indeed drop 1" and mine are only .8", then I think you will have the perfect set-up for what is currently available. Oh, and after they settle you should consider bringing it up here for a Swap-Your-Ride test drive...
So here are what I will call the settled pics. Not a ton different from the others posted here, but it is noticeable in person. After about 300 miles back and forth to work (parking at night with 200 lbs in the rear) and an additional 1100-ish mile trip on the interstate (550-ish with myself and GF, 550-ish full family and gear), I am going to call these settled. Should they change in any direction in next two weeks I will come back on and post the change. The measurements start at the 1" mark (an aircraft mechanic thing), and both measure 13.5" total from hub-center to wheel-well bottom.
Here is the front-
Here is the rear-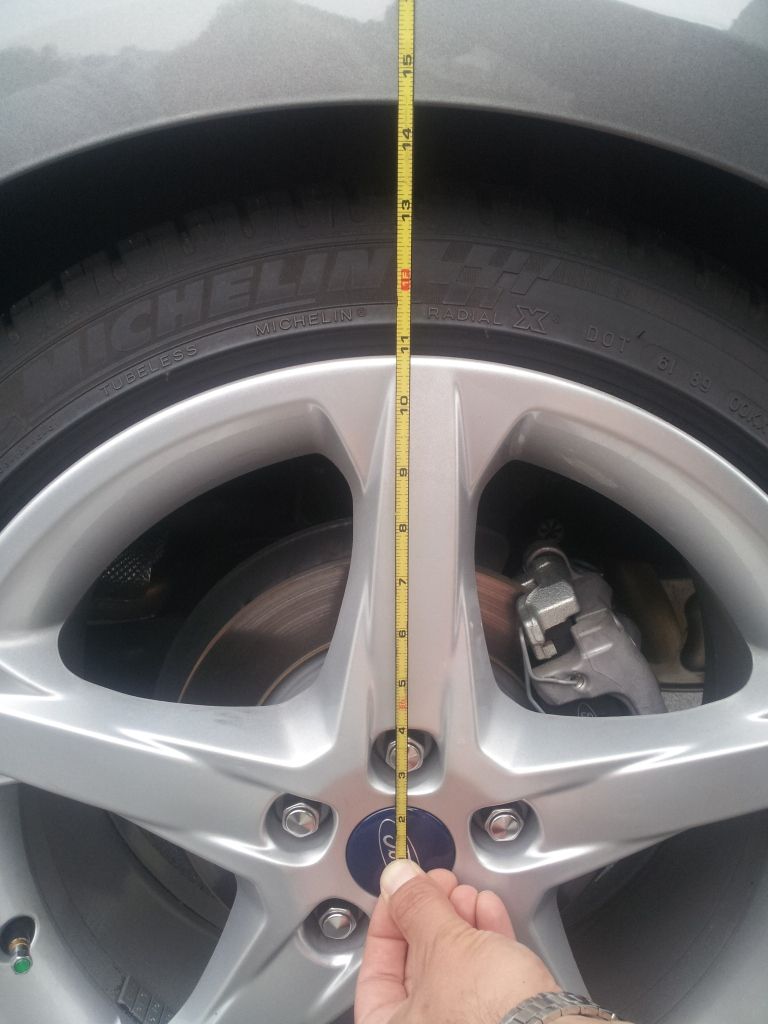 The kit makes the wheel-wells look level, though there is still rake in the lower trim panel. This, for me, is near perfect.
Before -
After -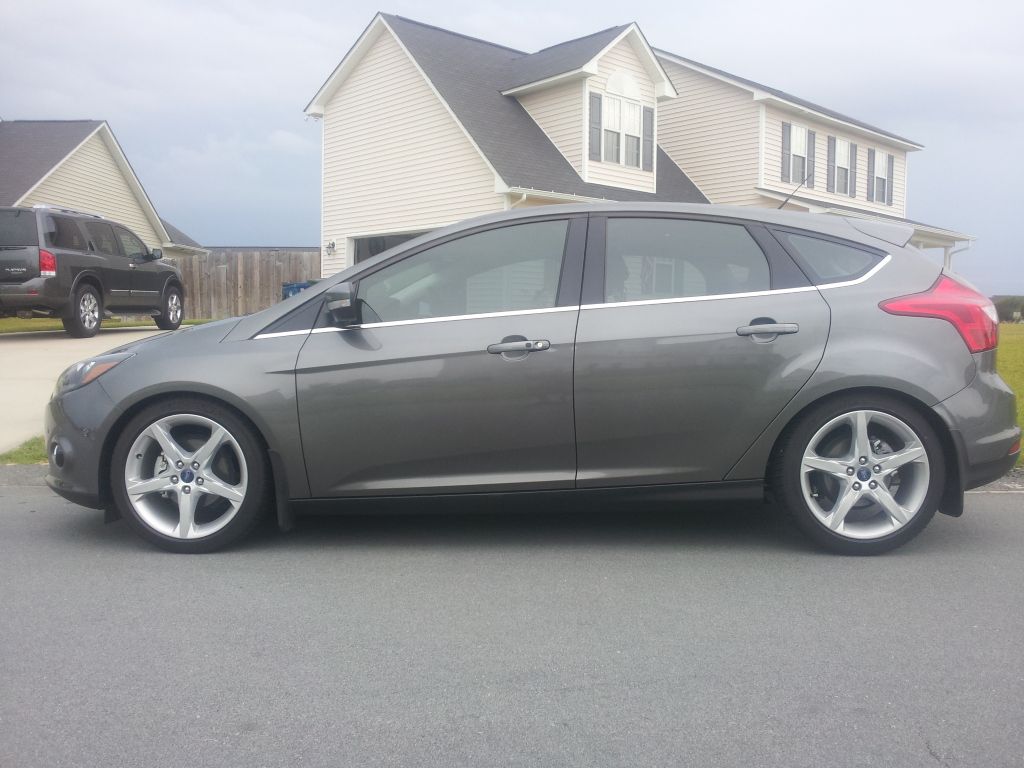 I know the pics aren't both in the same spot and that the before wasn't on a level surface- I am just giving a general comparison.
And now it is time to get the spacers on order