FINALLY!!! I got halfway through installing the fronts and found a torn CV boot... so it took a few weeks saving to get that part in my possession; sorry about the slow response!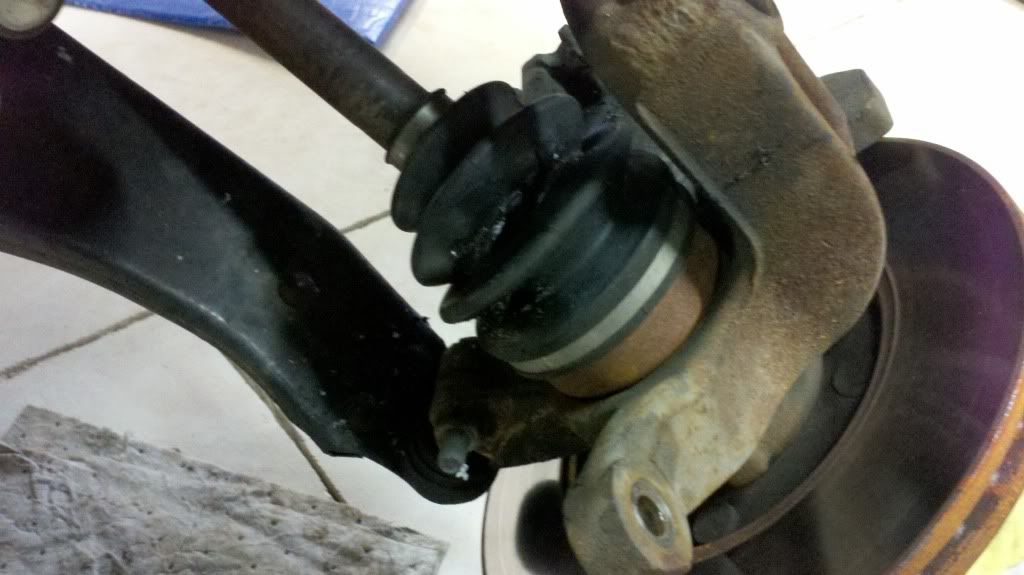 Here we go:
Removing the rear springs/shocks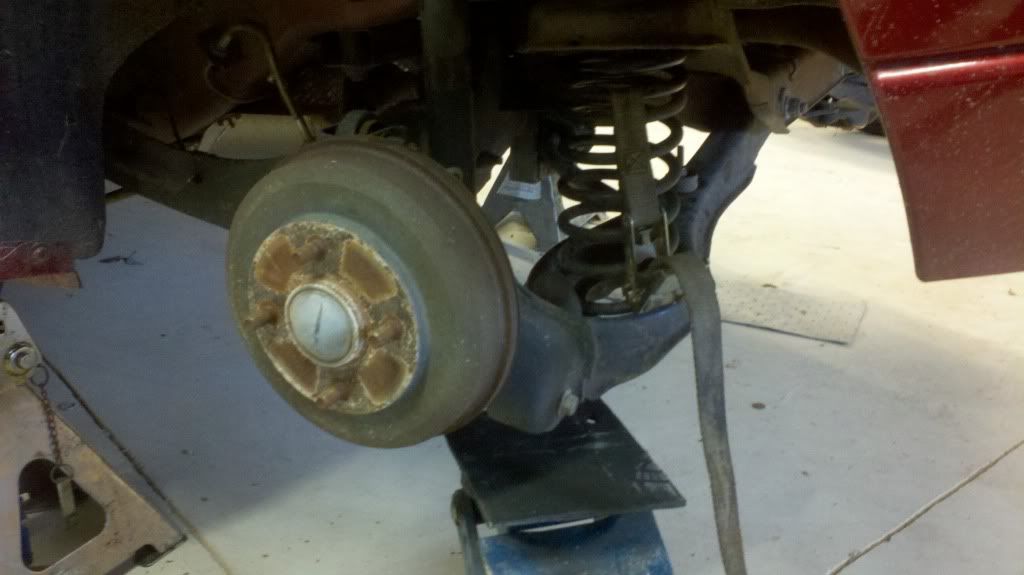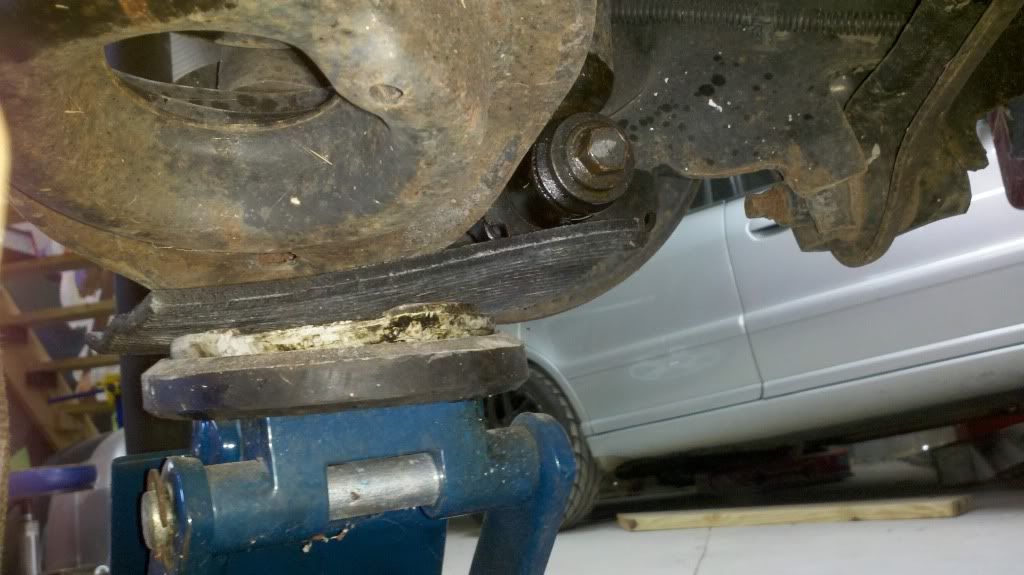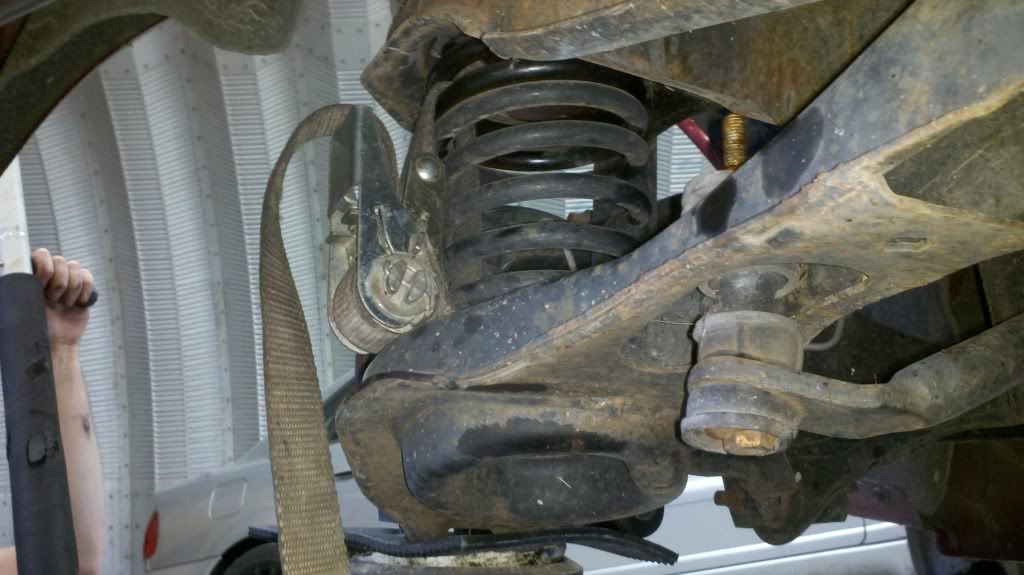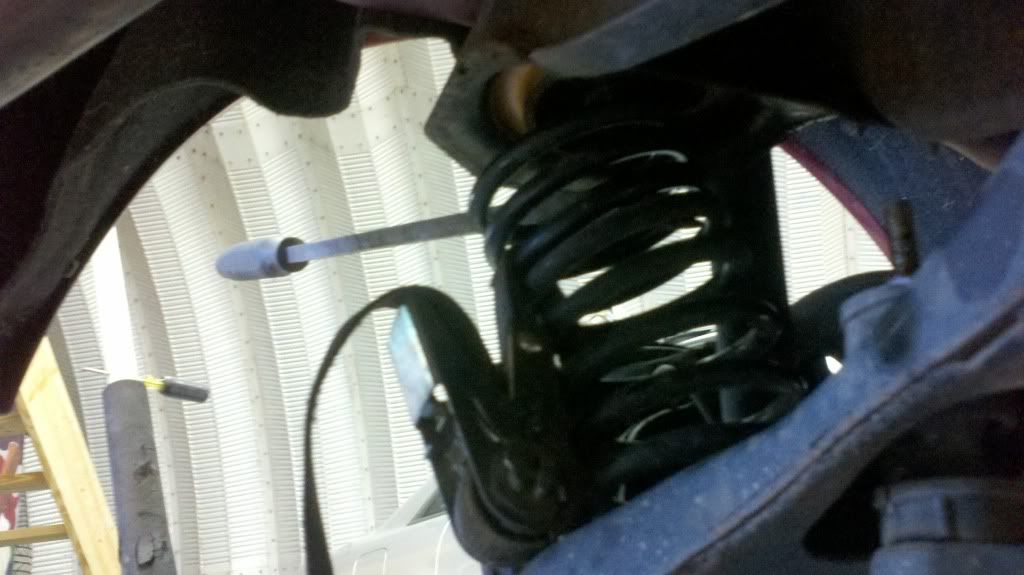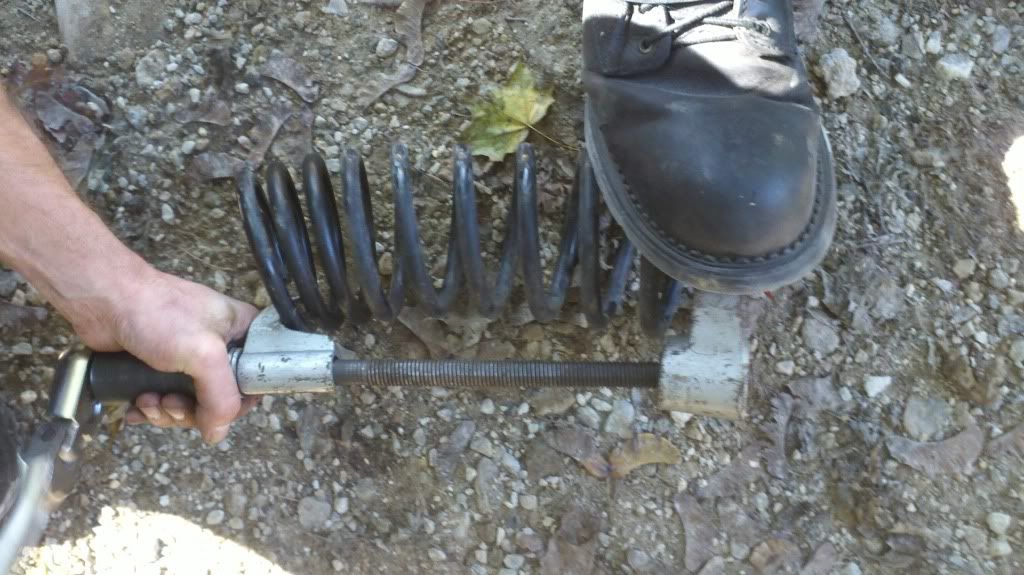 Here's the new spring, reusing the boot/cushion for the top (strut tower), and the height adjuster at the bottom...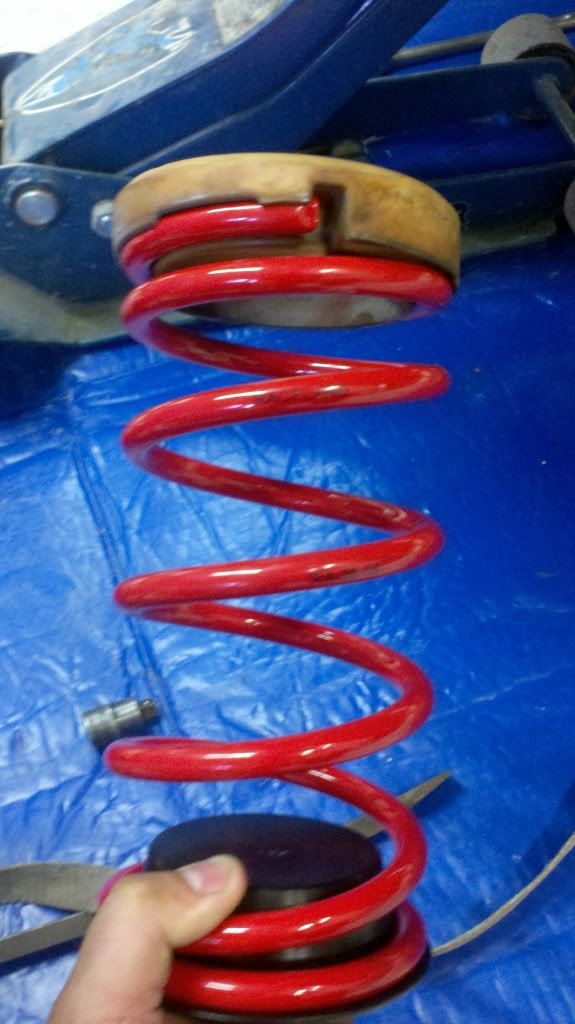 Removing the rear strut
Old vs. New comparison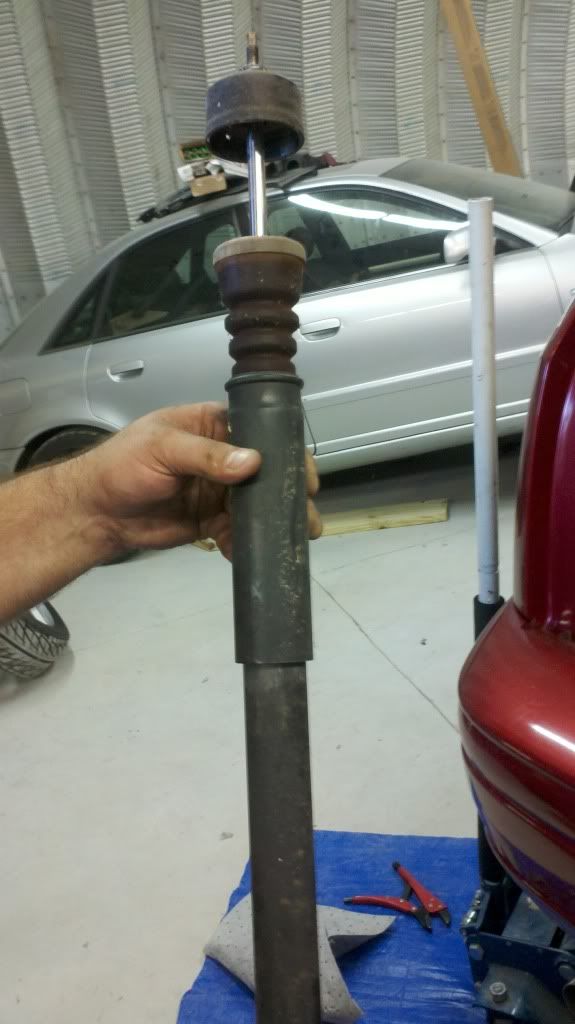 some of the old pieces will need to be reinstalled (collar and bump-stop, there's also a plastic cap for the stock shock but the new ones are sealed)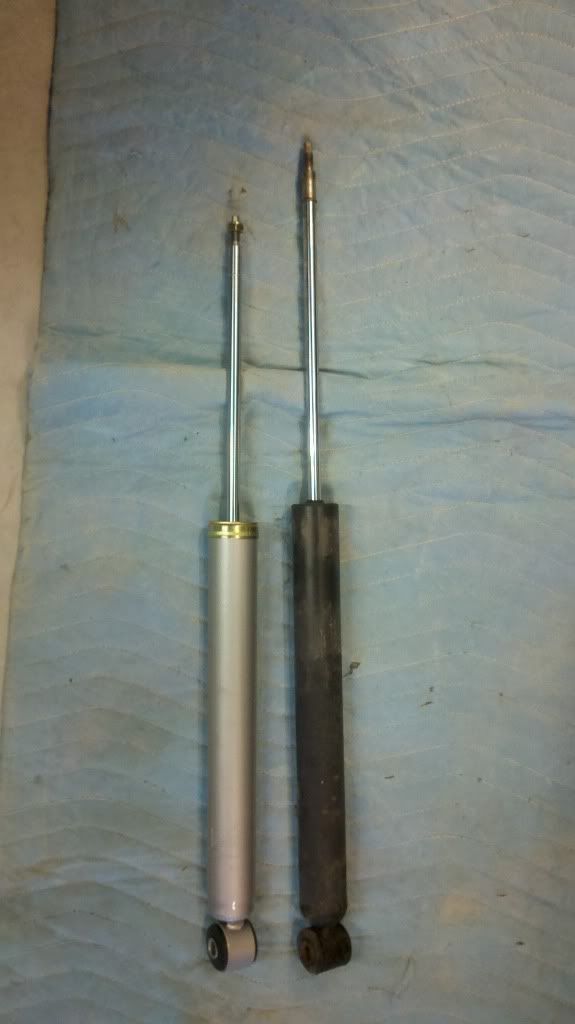 Placement of the new assembly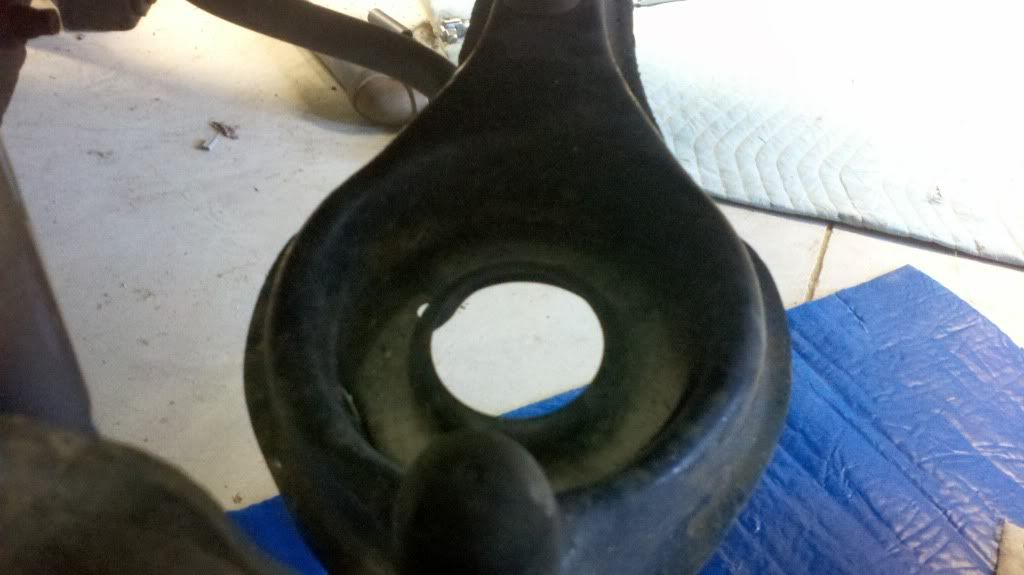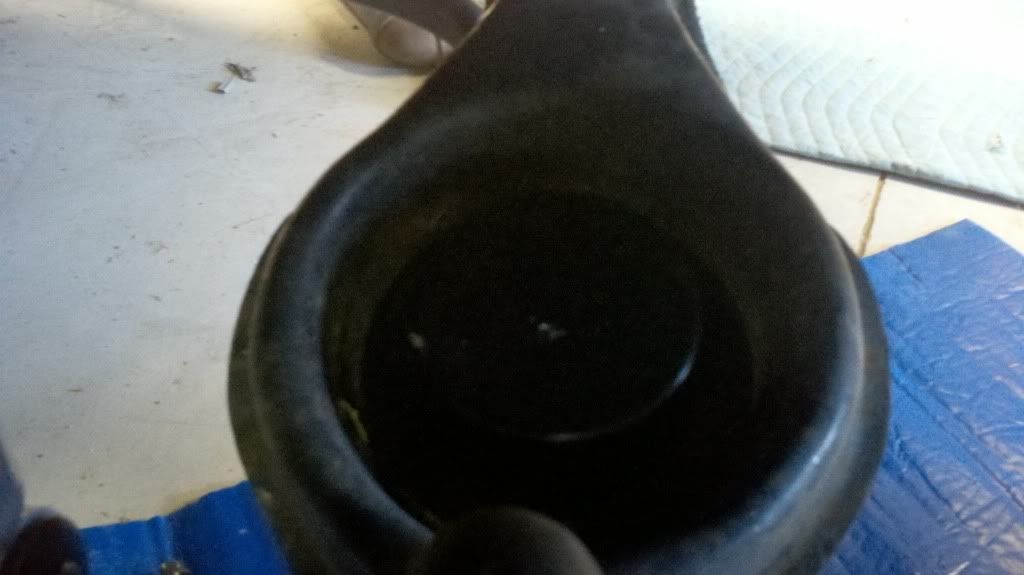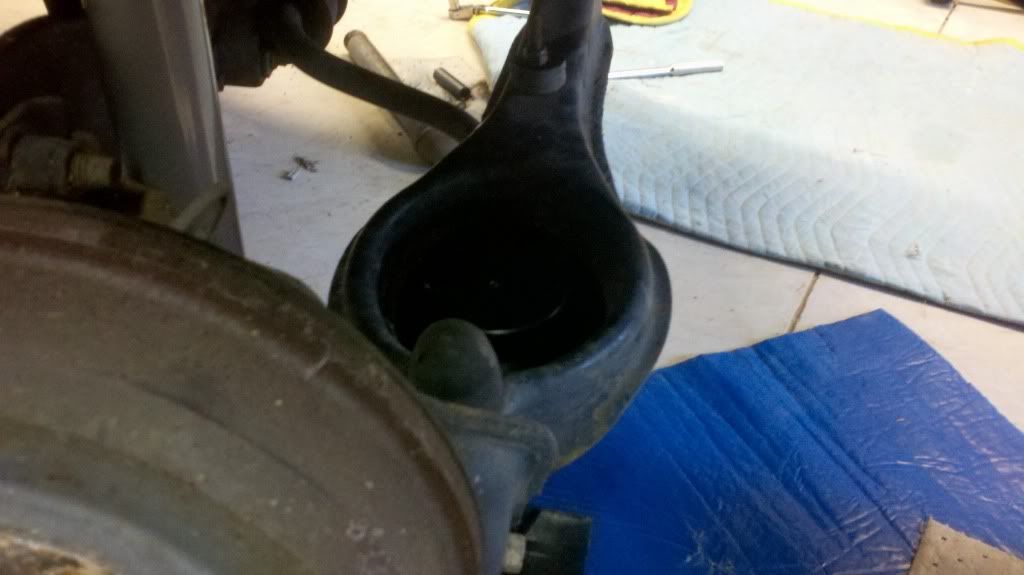 Sean: The helpful friend...
SHOCKER
!
All done! Now to put the wheels back on...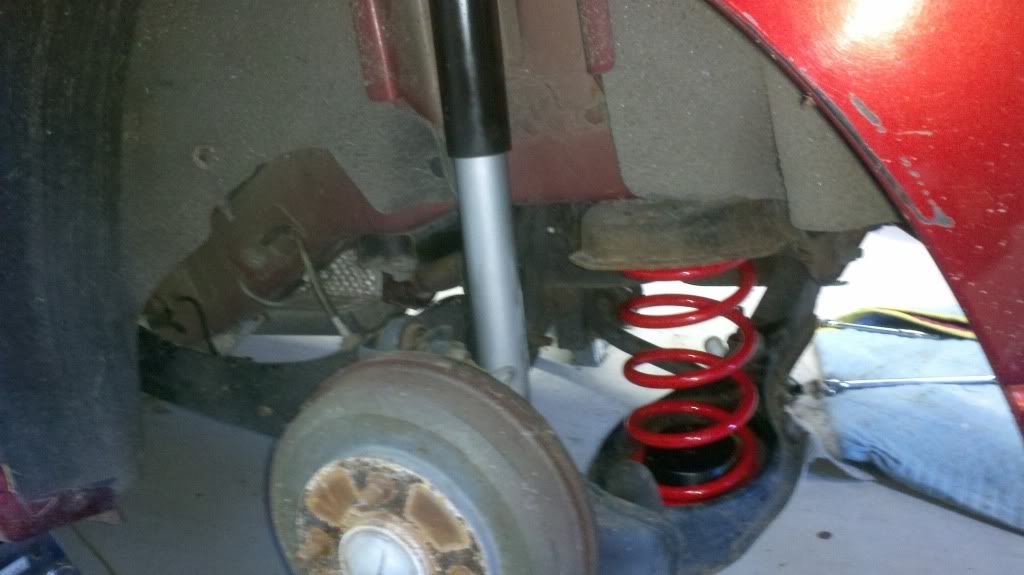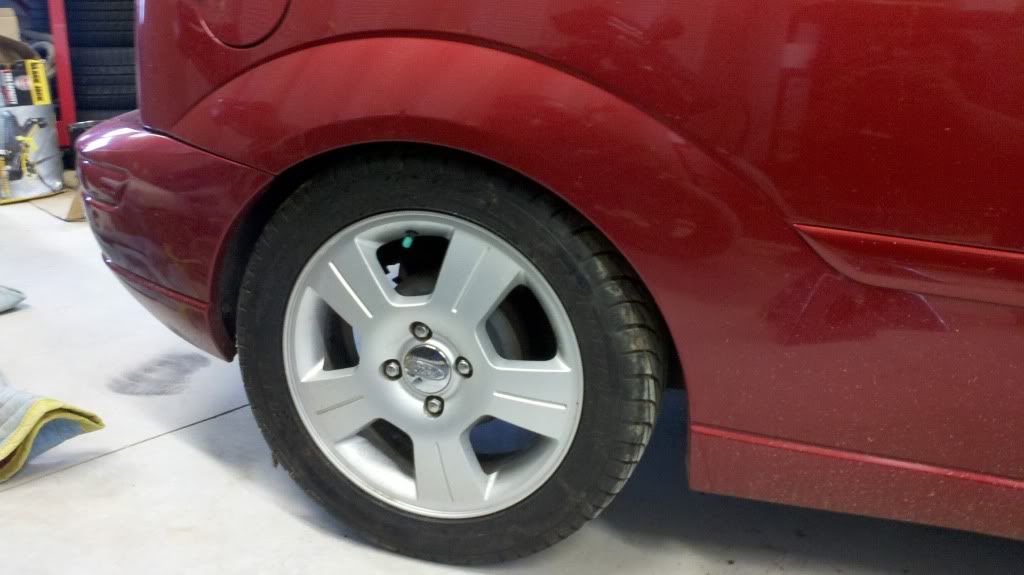 SOOOO happy... the floor jack won't even fit now! I need "The Blue Monster"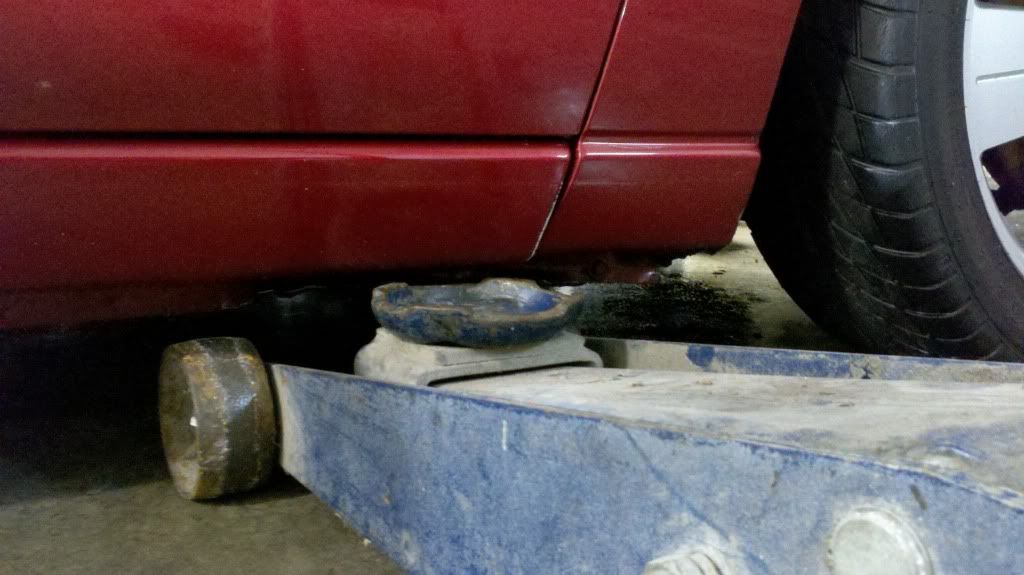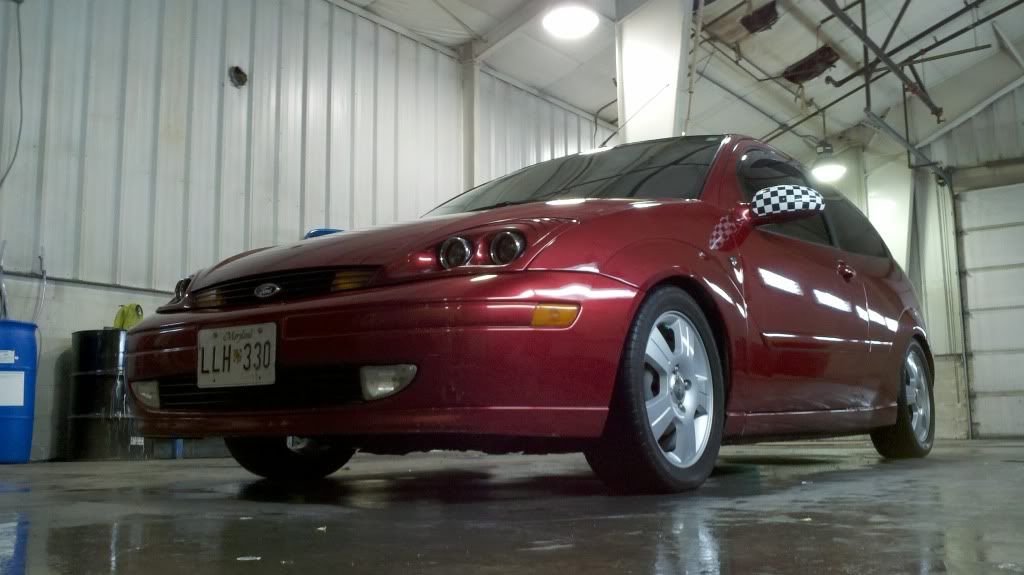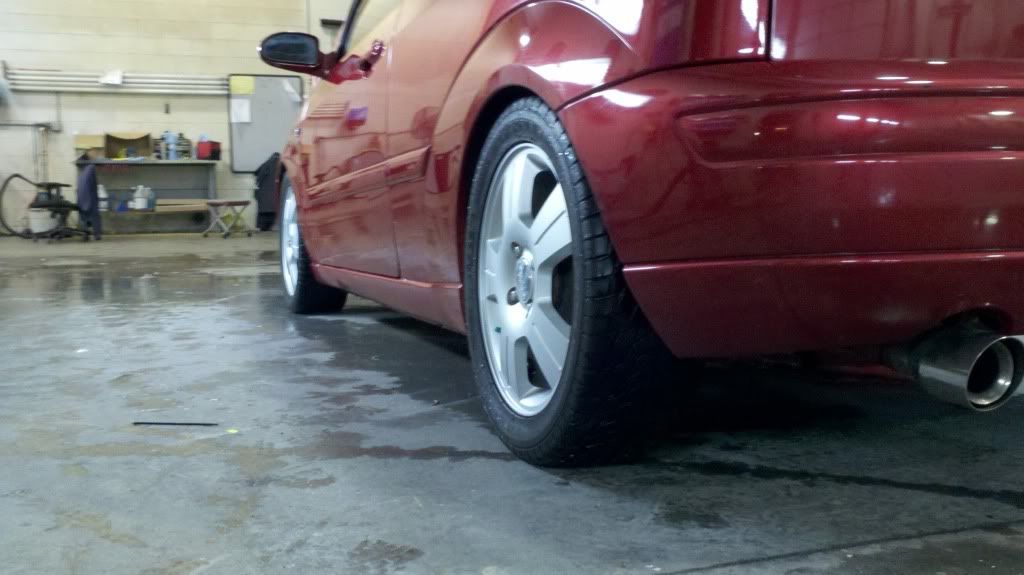 I apologize in advance for possibly taking over the review thread, I didn't get a set of instructions with mine and the walk-through threads I found here were helpful, but not as visually descriptive as I'd hoped being inexperienced.
It's this thread that led me to the purchase... OH MAH GOD am I thankful I read this!!!
I've now tested it on wet and dry roads. On a twisty road back from the garage space the install happened, I got a chance to really put 'em to the test:
they are amazing
. The tight corners were handled with aplomb and nary a hint of sloppiness could be detected, the brakes I replaced now work better, too! There was a minimal change in ride-feel, as this coil-over set is more aggressively tuned than the OEM shocks and Eibach Pro springs I removed to fit these; but that's precisely what I was hoping for... I just need to align it all now!
In wet weather, (I have to credit the front/rear strut tower braces with stiffness that made my car feel unsafe to drive it rain
before
) the car feels tight and with only an hour's worth of experience in rain with the set, I wasn't about to try hard turns! I need a new set of tires as the current set is three years old and dry-rotted; so if you have fresh shoes it may be a different story for you.
All-in-all, I would recommend this set again, and again if you're in the market. They aren't the most expensive set you can find (and that's why I got them), but the bumpy-ness and harshness I'd read about people fearing: non-existent. If you want to ditch the pillowy handling and crispify your ride, or you were looking at just getting new dampers (like myself); this coil-over set is about equally priced as an upgraded set of shocks... and you can adjust your drop!!! Gotta love
that
...