well i couldnt find one with pics so i figured while i was out today i would go ahead and make one.. here we go.. hope you llike it..
First turn on your music..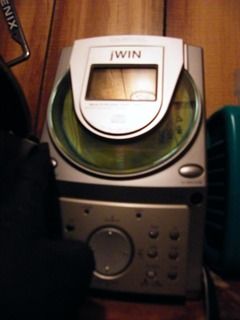 then take your car and pick it up..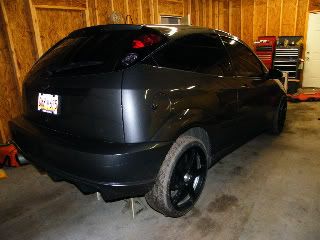 this is what will be on it soon..
make sure you put it on jack stands..
then take off you wheels..
now take off the center cap
then the hub nut.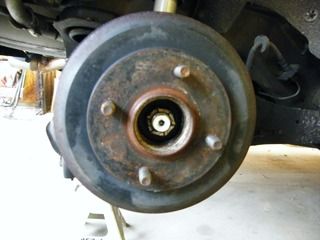 then slowly remove your drum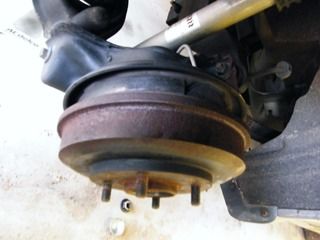 then the brake lines
\
then you have to take out the 4 bolts off the hub axle.. sorry i forgot to take pics off this..
then you have to drill out the rivets
now bend out the tab on this bracket..
then slide the cable out of the bracket
this is what you should have by now.. clean it up and make sure its smooth
then take your 4 bolts and put your new hub on..
while your working might as well paint the calipers..
first you have to clean them..
then some paint..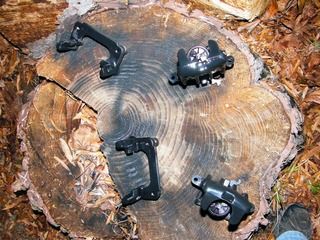 time for your new brake lines.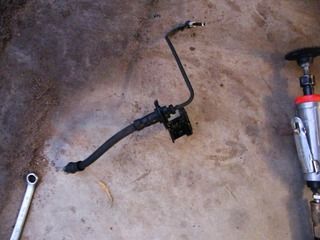 i had to modify mine due to my camber kit..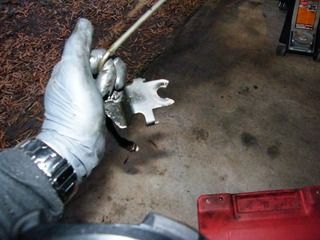 now install them.. sorry i forgot to take a pic of this one too.. but pretty straight forward