Ok, last week I reinstalled my eibach pro kit (springs only) from my 06 ST to my 07 ST. This one has 24000 miles on it, and now it seems as if my rear shock is leaking. That is my assumption atleast.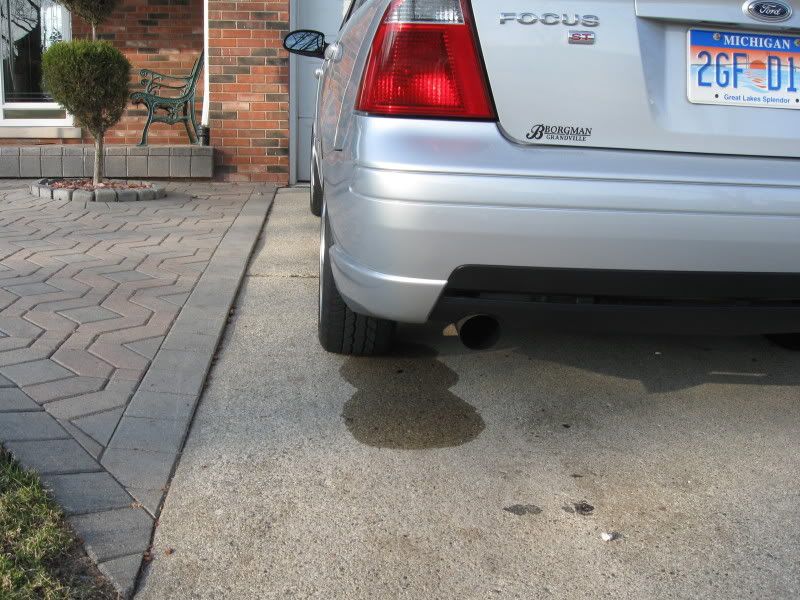 So my question is, is that my rear shock leaking? It is hard to see in this pic, but it appears as if the spring (both rear springs) are sitting fairly compressed in the control arm.
So basically, what are my options? I mean the way I see it, I can either buy a set of stiffer rear shocks, or I can reinstall the stock springs in the back, take it to Ford and say my shock appears to have gone bad (and hope they don't notice the front eibach springs).
So If I go with option A, what are your suggestions, and where/who should I buy the shocks from. (That Hillbillish Ford palce on here??)
B. If I go the new shock route, how do you install the rear shocks? How hard is it? I have no idea. Money is tight, but any help would be appreciated. I honestly am leaning towards new rear shocks, but I just need some advice.