Here are some pics of my brake before during and soon to be after install. Oh and massive amounts of thanks to Coty for coming over and practically doing everything
! We probably would have been done in one day if we didn't BS around lol Well here are some pics enjoy!
Awesome stock brakes! lol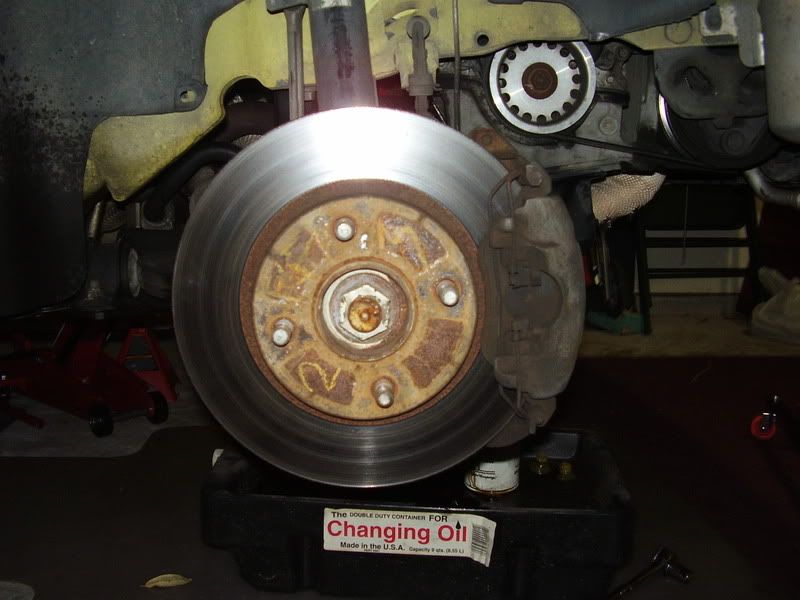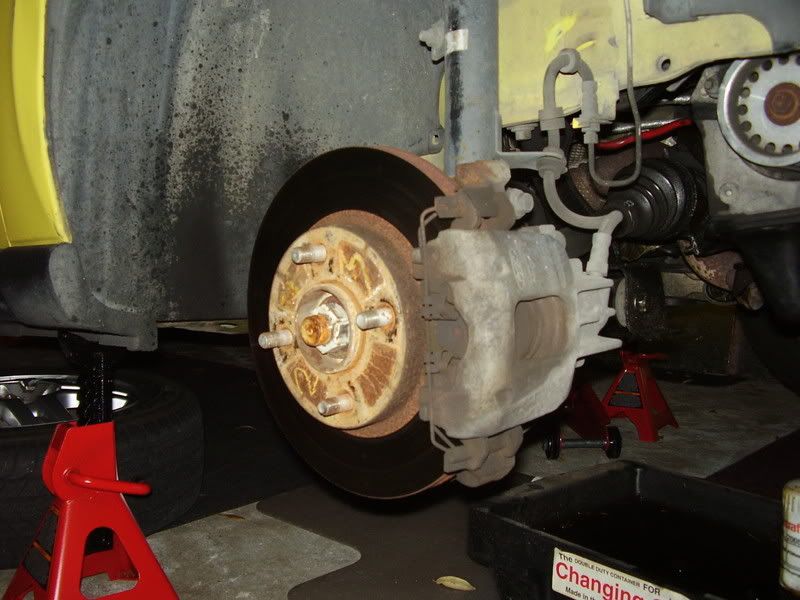 Here is a pic of the capliars drying and in the back ground is Coty's SVTF
Here is a different pic of them drying and my car in the back ground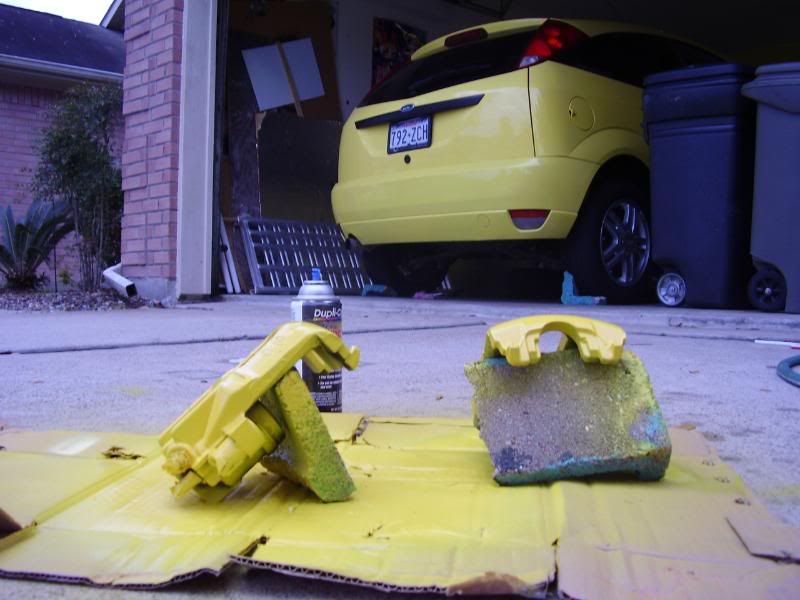 Here is some close ups
I'll have some of the finished product here shortly let me just load them up.
I also want to sincerely thank Coty and Raymond for coming over and helping and making this a lot of fun
!
Oh and the brakes feedl good alot better than stock. But they are far from being broken in so I will hold my opinions till they are broken. I know alot of non-svt owners out there are wondering if these brake work good. Well I'll let ya'll know how they feel in a week or two once I break them in
*edit* ok here are some more pics. Well here is whats left anyway
Here is Raymond and Coty looking at Raymond's horribly disgusting dent in his car. lol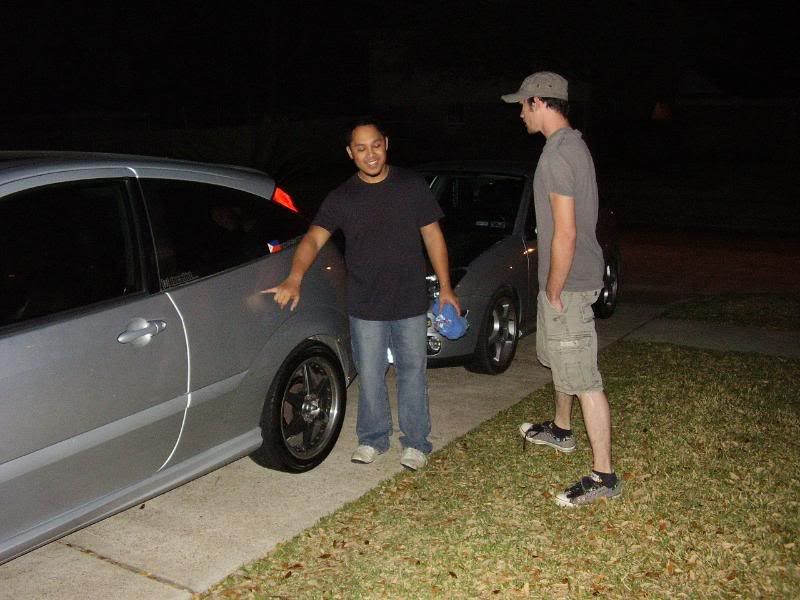 Raymond's car and my car in garage.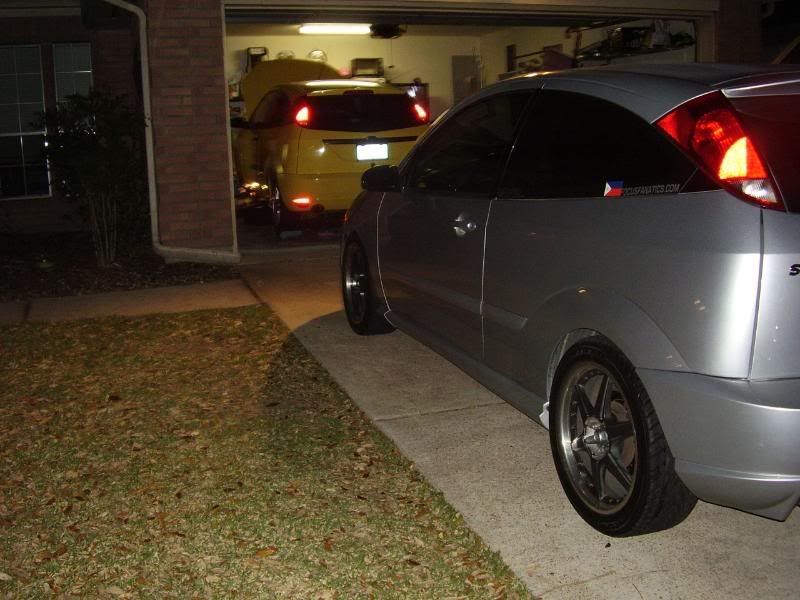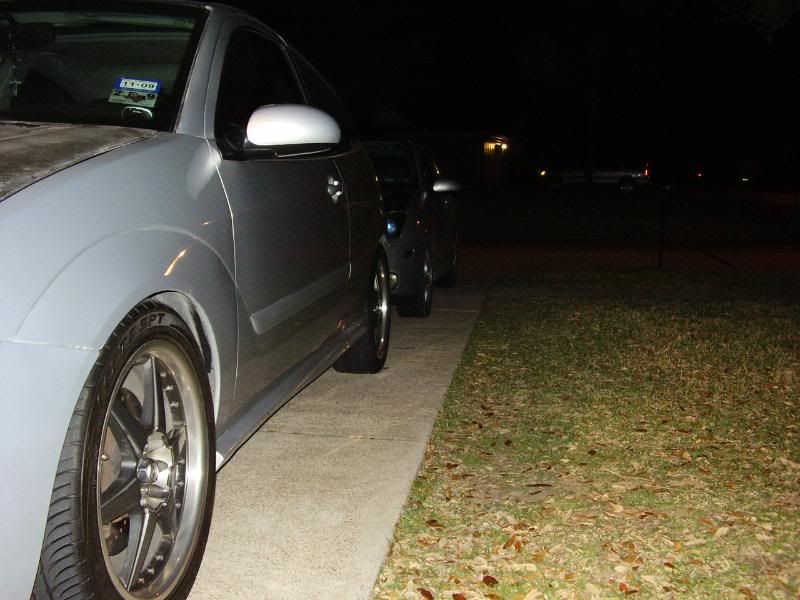 Here some pics of Raymond's and Coty's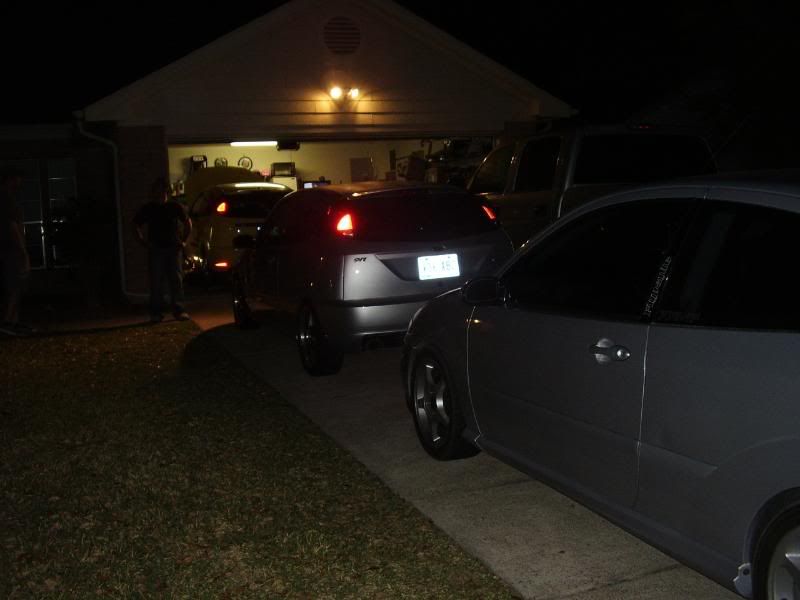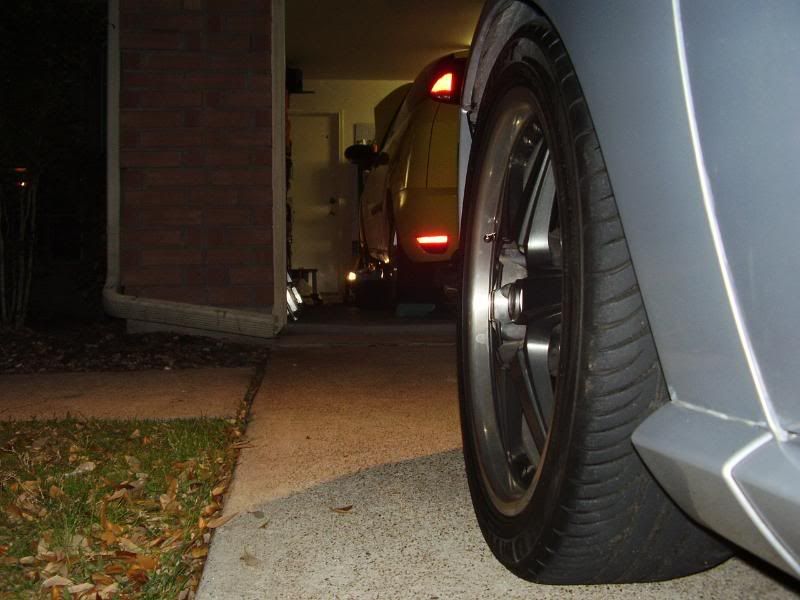 Here is Raymond pumpin's the brakes! pump it Raymond pump it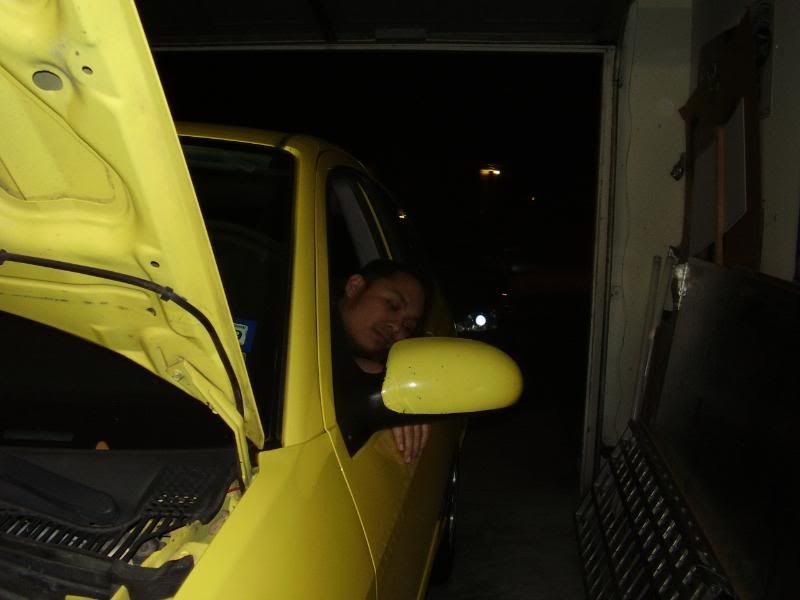 Coty bleedin' the brakes
Watch out don't get it in your eye
And here is the finished product