Purchased a used BBK made by BAT-inc (
www.batinc.net
) off of FF member mlbbaseball and they just came in today!
These were the original BBK for the focus, developed before Ford Racing started selling the SVT kit aftermarket.
They DO NOT require SVT hubs which was one of the most enticing parts about this kit.
The second best part about this kit is their size, SVTf rotors and HUGE 2-piston calipers will fill up my 18's NICE.
Also, unlike the majority of aftermaket kits, the only proprietary part on the kit is the bracket that mounts the caliper and the SS line. It uses ~2000 Ford Mustang GT 2-piston calipers and pads and SVT Focus 300mm rotors. This makes replacement parts both cheap and readily available!
Stock dinky little brakes:
Disassembled. I have to cut some of the hub to make the new rotors/caliiper bracket fit on, I'll get on that tomorrow maybe...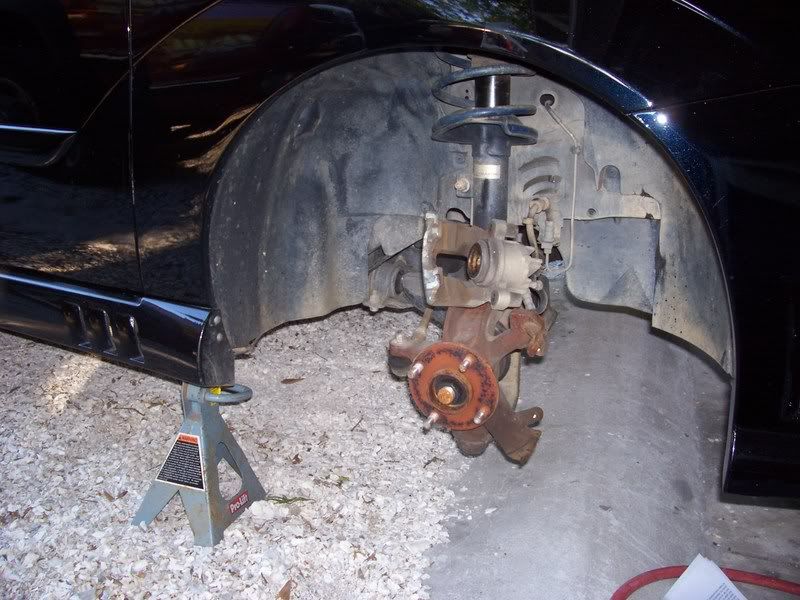 Stock vs SVT rotor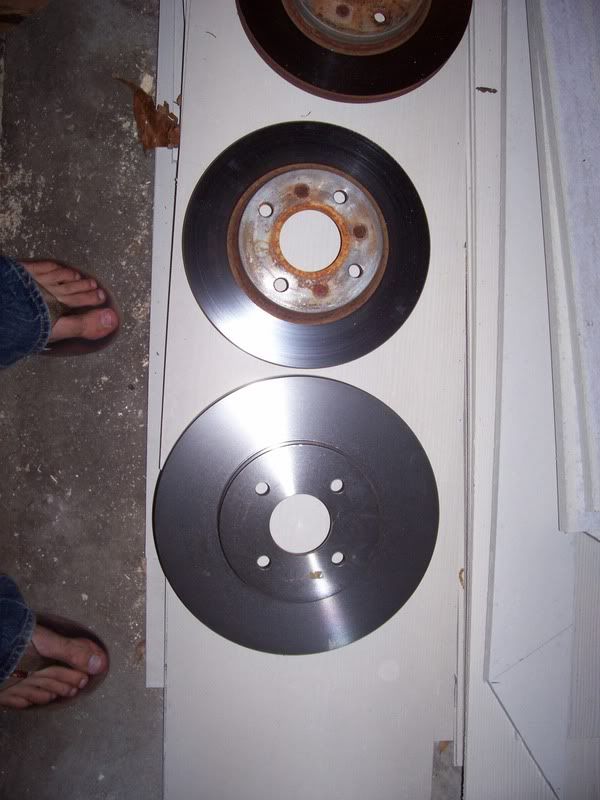 Massive caliper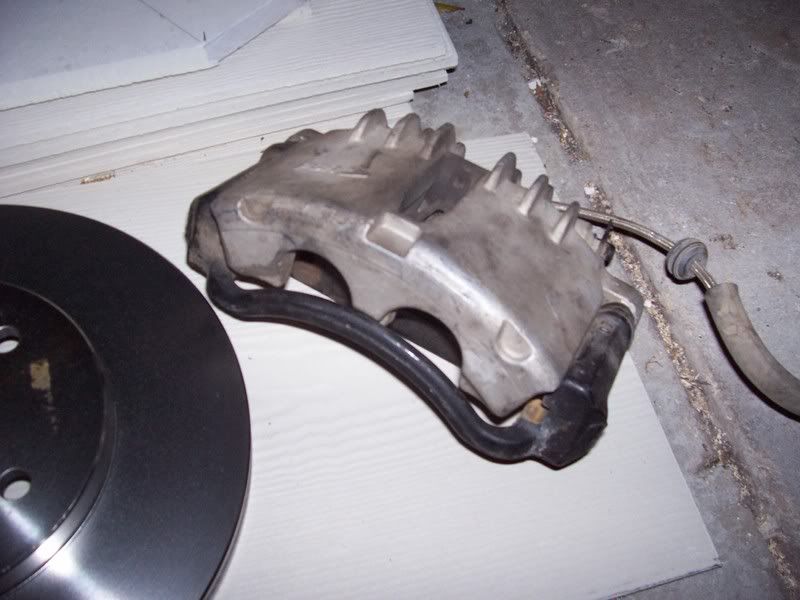 2 pistons, oh yeah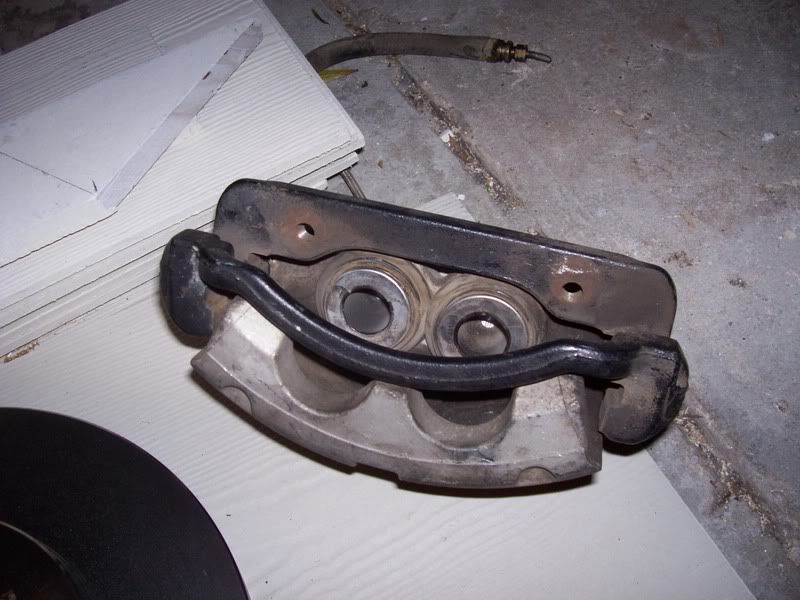 Cleaning them up, not sure yet if I'm going to paint them. Haven't found any silver brush-on caliper paint anywhere so we'll see.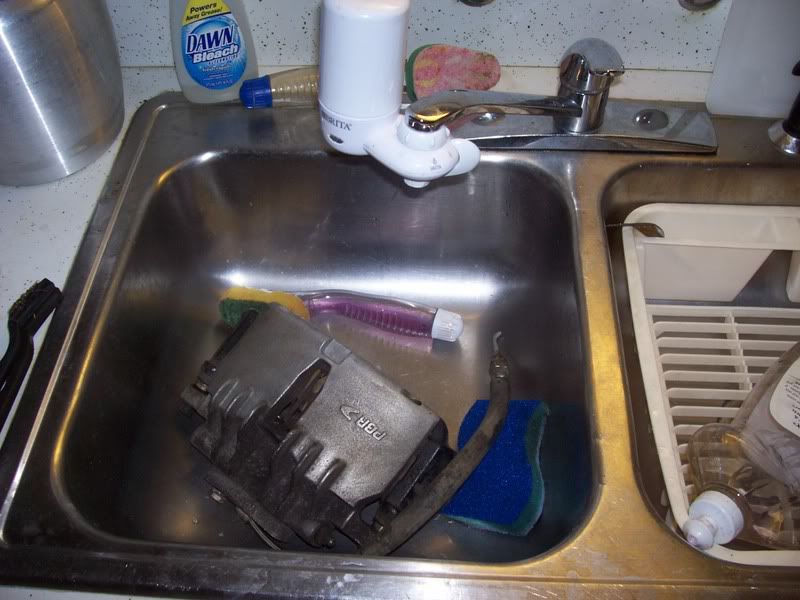 Replacing out the hardware (part # H6000 from autozone)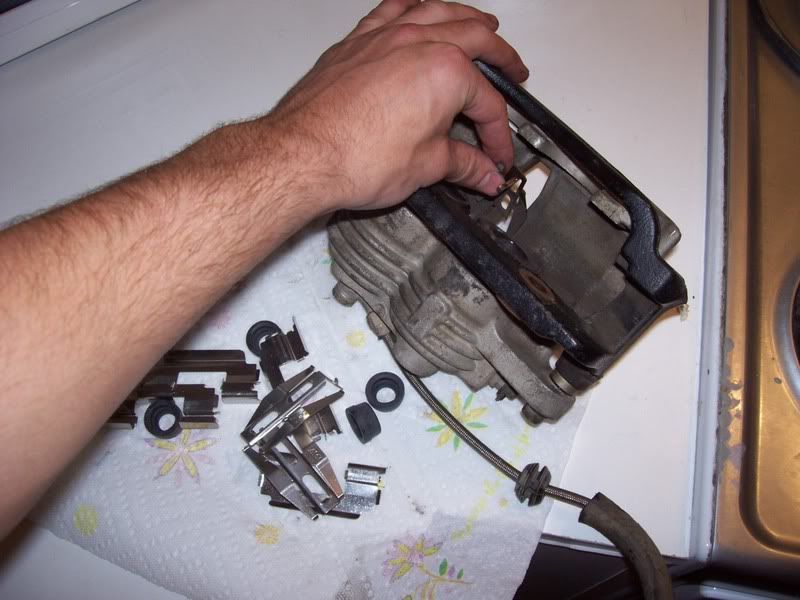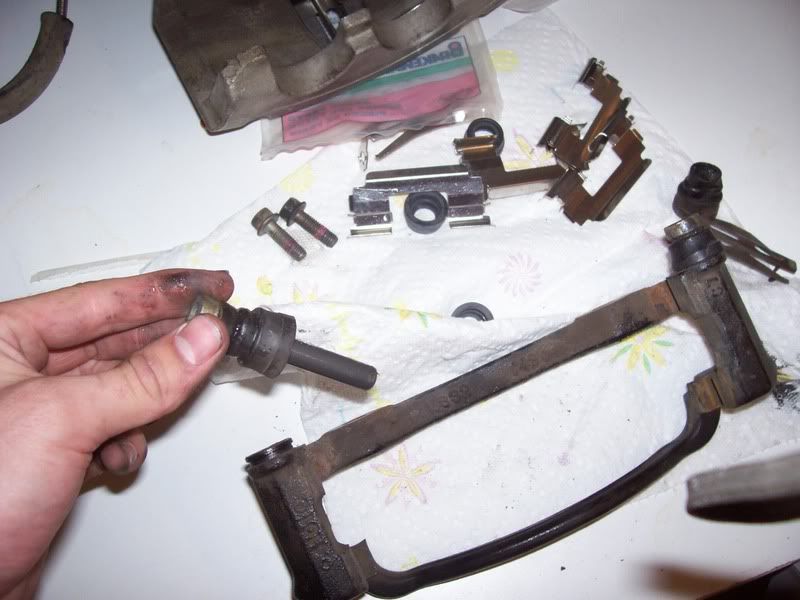 A mock-up of the pads and such installed, ended up getting part # DG810 Duralast Gold Pads. Real nice, ceramic compound (no dust and great stopping) with stainless steel shims which are nice because the front of the pad is visible through the wheel.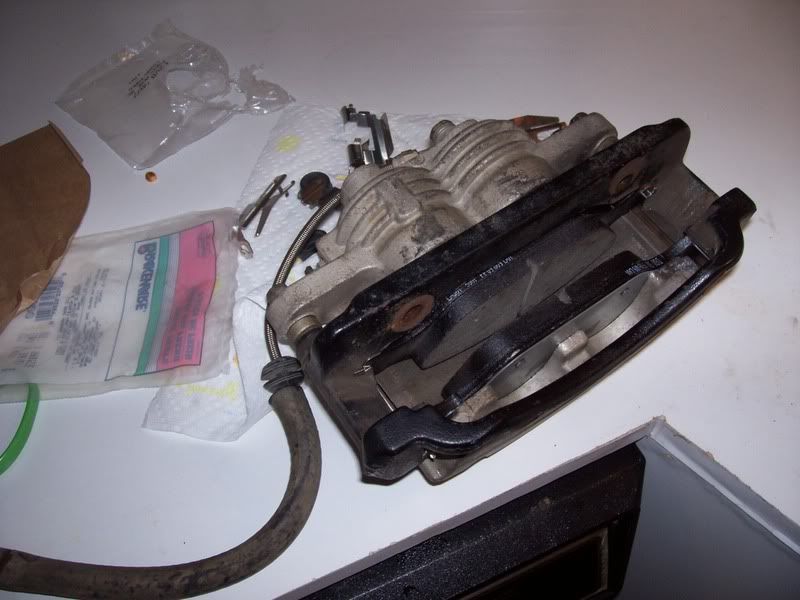 We'll see what I can get done tomorrow, stay tuned!
Next update is on page 4!