Warning: Neither Focus Fanatics nor its Members may be held responsible for the outcome of performing such a modification to ones car(Ford Focus). Such acts are performed at ones own risk, and sole responsibility must be assumed. This may include, but not limited to, the voiding of Ford vehicles factory warranty.
Always put safety first
; using jackstands, eye protection, and all other required safety measures. It is also recommended to have supervision whenever possible.
Materials needed:
Caliper painting kit
wire brush
This is a detailed how-to on painting brakes, specifically brake calipers. The product demonstrated is the commonly used Duplicolor Caliper Paint Ceramic Kit available at most auto parts stores.
The first step is to securely jack and support your car. Then remove the tires/wheels. It is best t work on either one side at a time, or both fronts then both backs. If you are comfortable and have the needed equipment, it is possible to do all four brakes at once.
Front
Back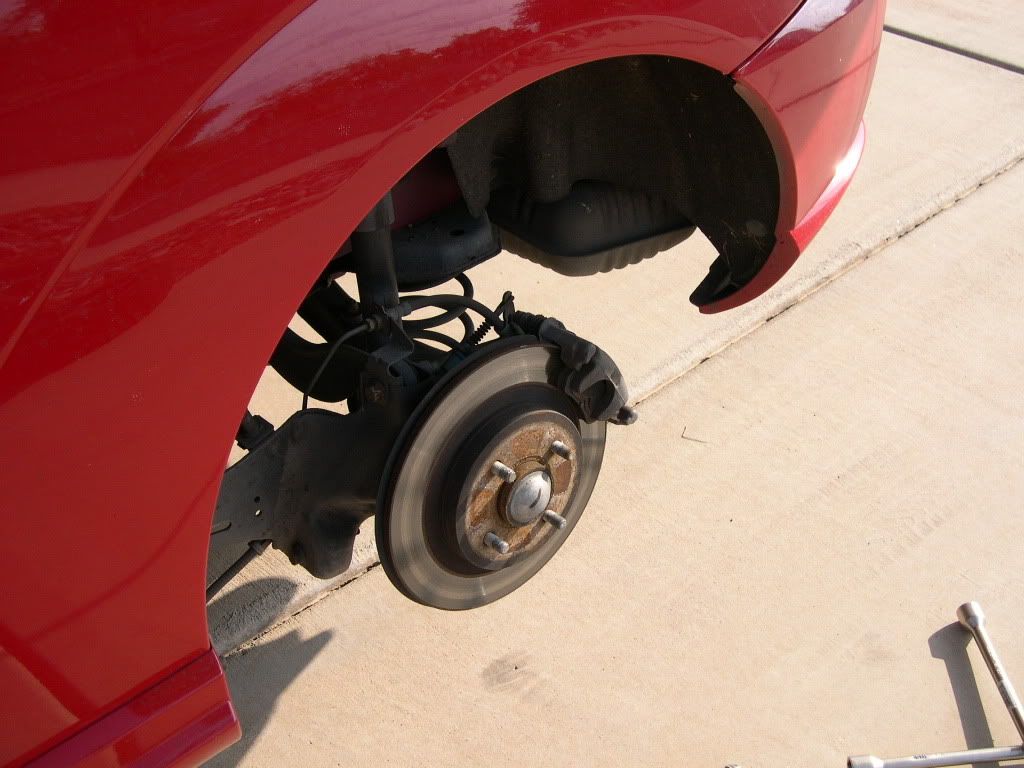 The first step is to spray down the brakes with the supplied brake cleaner. Normally I would recommend using a paining prep product, however, the supplied brake cleaner is designed to perform this function.
After the initial spray of cleaner, use a wire brush, such as stainless steel or brass, as the firm metal bristles will help break away hard surface corrosion.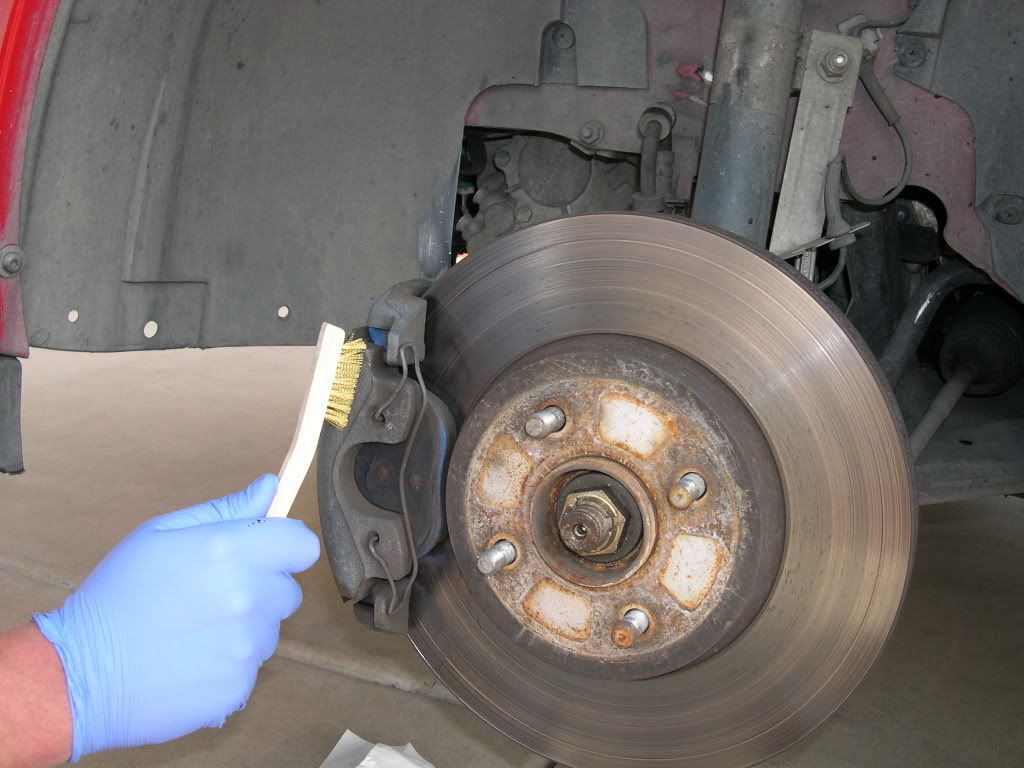 After brushing thoroughly, use the cleaner again to get any last bits of contamination off the brakes.
After you have shaken the supplied can of caliper paint for a few minutes, use a flat head screw driver to pry the can open, working slowly prying gently around the entire rim of the can. Any flat head screw driver that fits will work; you don't have to use a $30 electrician's 10-in-1 screwdriver -like I did.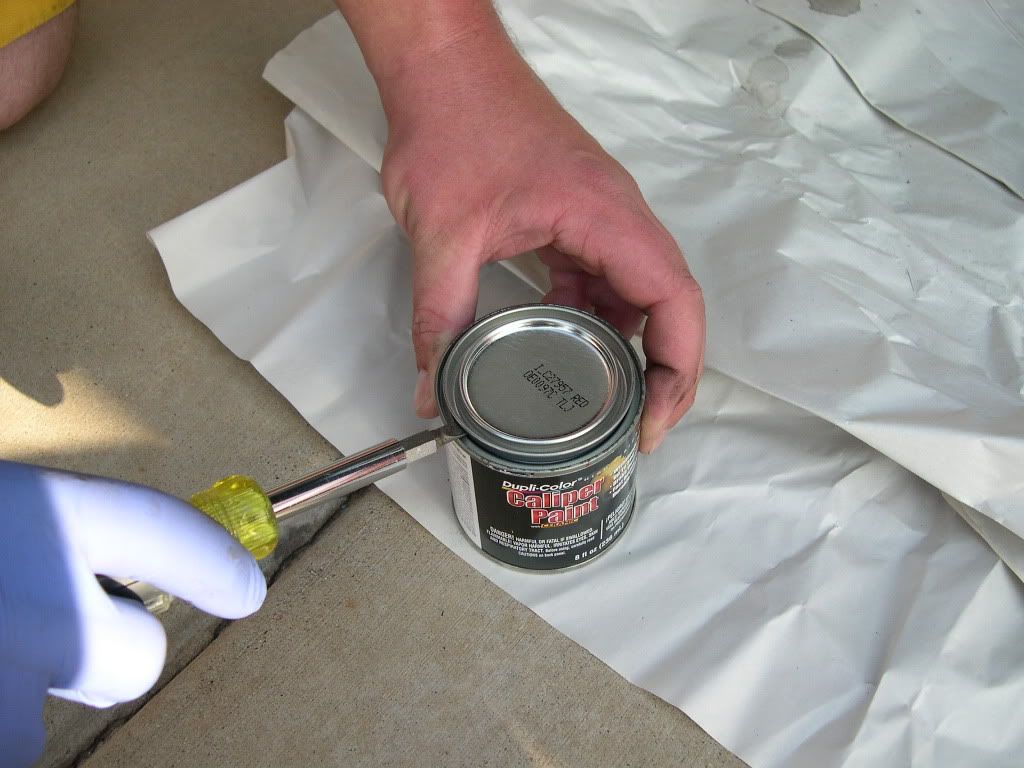 Use the supplied stirring stick to mix the paint even further, do not discard.
Now it is time to begin painting. You can either use the supplied paint brush, which is very low quality, or you can opt for a higher quality artist type brush. Work slowly, starting near the top and working your way down. Try to cover as much as you can, being careful not to get paint on anything you don't want painted. The best approach is to take your time and not rush the job.
Your first coat should be light. Subsequent coats can be heavier, but never heavy. This is about what your caliper should look like after the first coat.
While you wait for the first caliper to dry, start the next repeat the same cleaning and painting procedure for the rear calipers, provided you have four wheel disk brakes and not rear drum brakes. Painted rear drums look horrible, unless they are painted black.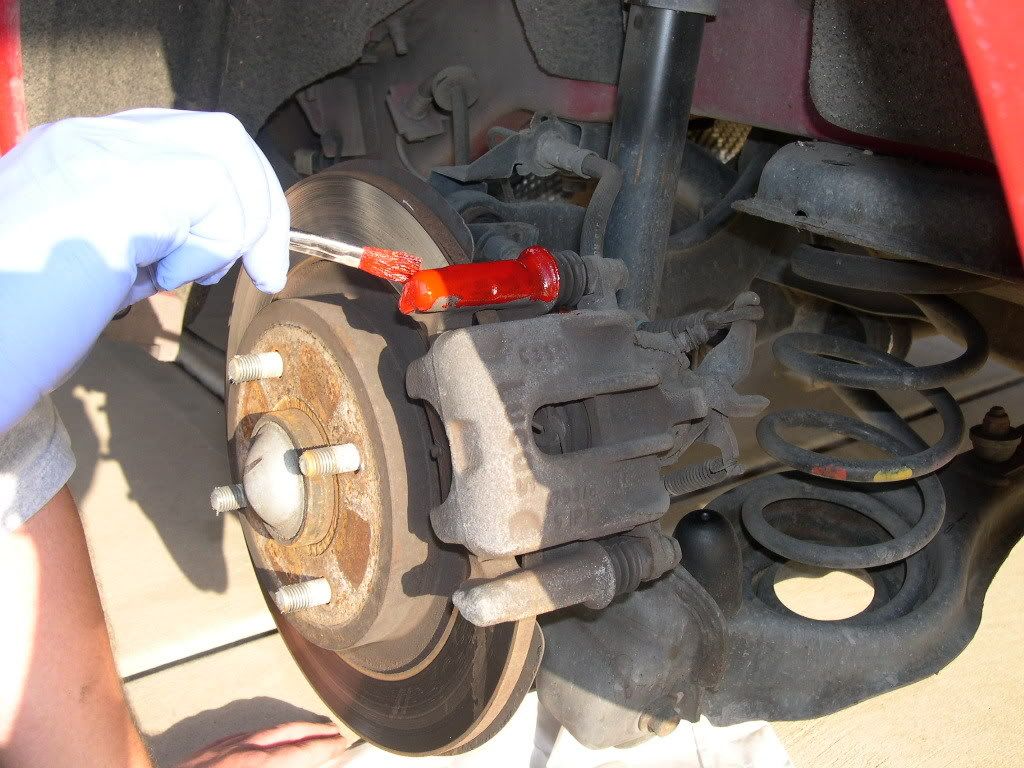 After a few coats, this is what your calipers should look like. It is recommended to use at least 4 coats.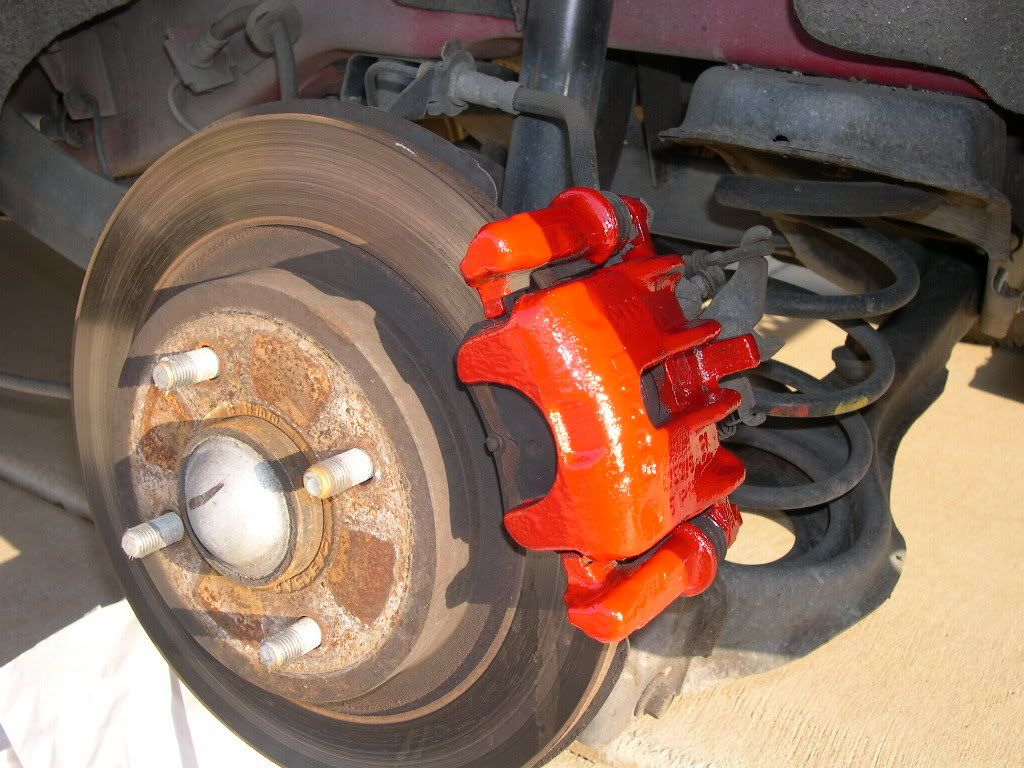 Here are some pictures of the finished product with wheels installed.
Notes: For the pictures, I showed myself applying paint with the supplied brush, but in reallity I used an expensive artist's brush to paint the calipers.
I put four coats on each of the four calipers, and I still have over half a can left, so get a friend who wants to do their car as well, and go halves on the materials, you will have more than enough.
Keywords: Brake painting, caliper painting, ford focus caliper painting, ford focus brake caliper painting, break painting, repainting calipers, painting calipers, painting ford focus brakes, painting ford focus calipers, how to paint calipers, how-to paint calipers,