Well, today was our first event in Houston, TX and yesterday we actually had our regional championship. Pretty fun, ran both days.
For today, we had 88 entries and was able to run 5 times.
we usually do 4 in our region.
STF will be lonely for at least month or 2, but it will fill up here in the Spring and Summer.
This photographer was their and took some photos. Thanked him, since I didn't bring along my SLR.
My question, What do you guys recommend on fixing the back end pulling out?
I have adjustable KYB Shocks paired with H&R Race Springs and also have Adjustable Toe set at +1.0 degree.
My back end came out super easy, but way too easy as well. Felt I understeered a bit too much around corners.
I played with my settings on the shocks, but just didn't get it right to me.
Should I stiffen the front and soften the back to best return the understeer? Or vice versa?
Thanks.
-Ray-
Oh and here are the photos from the day.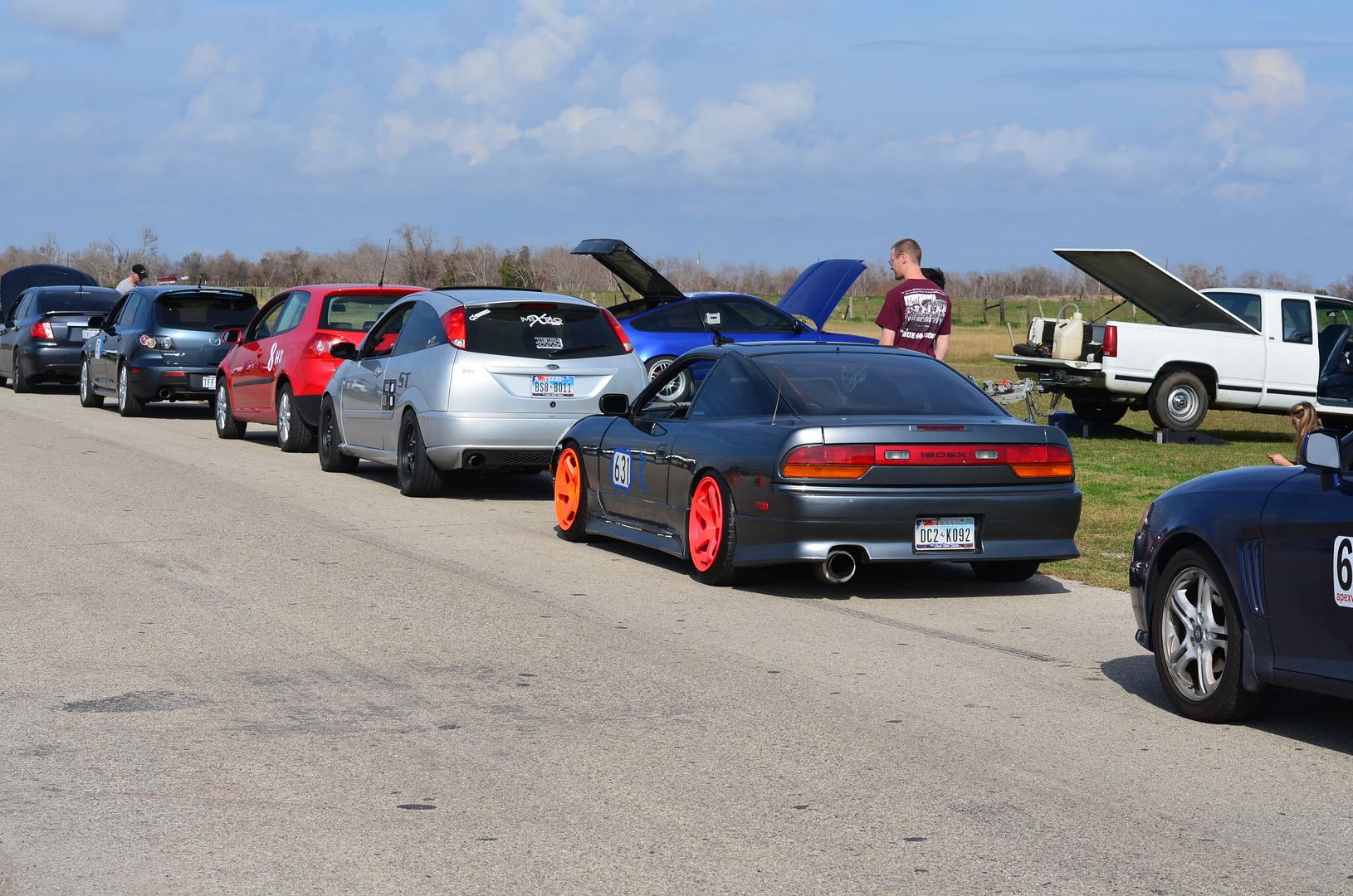 Oh yeah, taking a cone for a ride ... btw, I didn't hit any cones for time ... that was a pointer cone. hehehe