So, started the 2011 Season and was very excited. I appreciate you guys helping with some info to get back into it.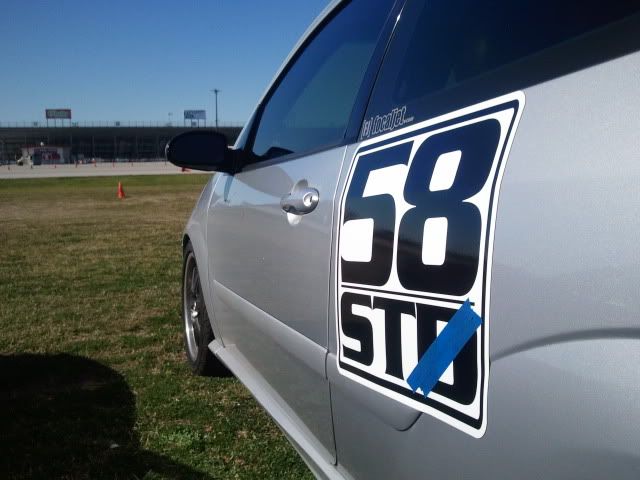 It was tons o fun, yet again. Good to be back in the game. I ordered some 16" tires just waiting for them to come in and saving up for the 16" wheels.
I do have a question, well more of a observation. In the TX region today, there was alot of Drama in the ST Class stance. I ran in the ST vs 2 civic si's and they were quick. Now, for the drama. They were trailered in and had no Back Seats. I asked about it and some of guys there told me its under debate what's going on there because the merged all of TX's local break down back in to the National ST class. Funky. I didn't really make much of a fuss, because I knew I was there to just get my feet wet again, until the 16s come on. Then it's competitive mode.
What are your thoughts?
Here are the results: I am in the ST class. There is another SVT in "R" class (Rookie Class) and those numbers are funky as well. NONE of them ran any better than 46s and the numbers here showed they ran quite well.
http://www.houscca.com/solo/results/11REG01B.TXT
Any who, I need those 16s ... I can re-see that the 17s make you decide to either stay in 1st or jump into 2nd ... its a tough decision that happens during the slalom.
-Ray-