Here's another picture from a trackday we had recently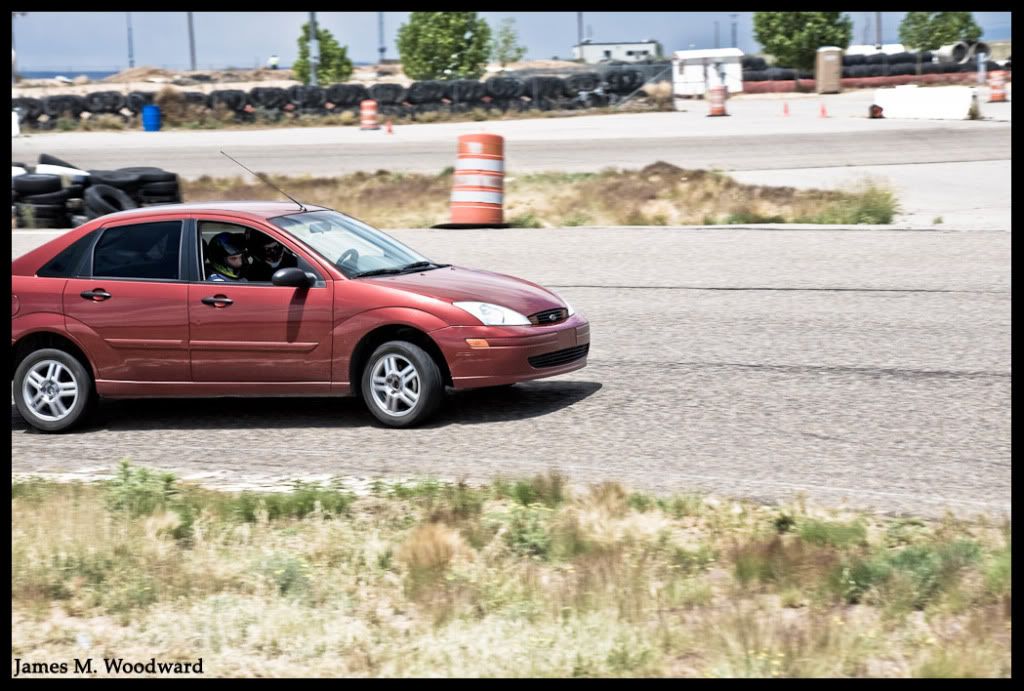 I figure I will just turn this thread into a log of what changes I make to my car and the effects they have, just in case someone else wants to run an SPI in h stock ;)
Before the track day I went and got an alignment at Firestone, ended up putting a bit more toe-in on both the front and rear, if I remember correctly it was 1/4 inch more on each side. The guy doing the alignment said this would help my turn in.. But after doing some research and talking to people apparently he had it backwards. The next alignment is going to be 1/4 inch toe out in the front and no toe in the rear.
I installed a 21mm front sway bar last weekend that I found at the junkyard on a wrecked zx3, the reason for this is to hopefully keep the car flatter through the corners and limit positive camber gain. Right now I have about -1* of camber up front (non-adjustable) and my tires are getting killed. I have had to resort to swapping them on the rims occasionally (IE inside is running facing outwards).
I have an SCCA autocross on Sunday, so I will report back how the car feels then.
Any questions/comments/concerns are welcome! I enjoy talking about my Focus :)