So, this is what I've been waiting for... just me, the car and a large slew of detailing products! I just find a sense of zen and calmness when I get a chance to detail a car for the very first time, and for myself it's always a joyous and pleasurable learning experience.
I started "detailing" about 6 years back with my first car; an '02 Red Monte Carlo LS.I had been attending local car shows and was asking questions about what products to use and Nu Finish was used by someone I had chatted with. I used Nu Finish scratch doctor, some Nu Finish Polish and a cheap orbital we had lying around the garage. The results were quite astonishing for me at the time. I really enjoyed this new found "hobby" and it was always interesting the comments and compliments I would get on the car... I mean come on, it's just a base Monte Carlo!!!
Then in 2008, after working diligently for a couple years, I picked up a Ford Mustang GT Premium. I figured if I could get the Monte Carlo to look good, just imagine what a tricked out Grabber Orange Mustang would do!!!?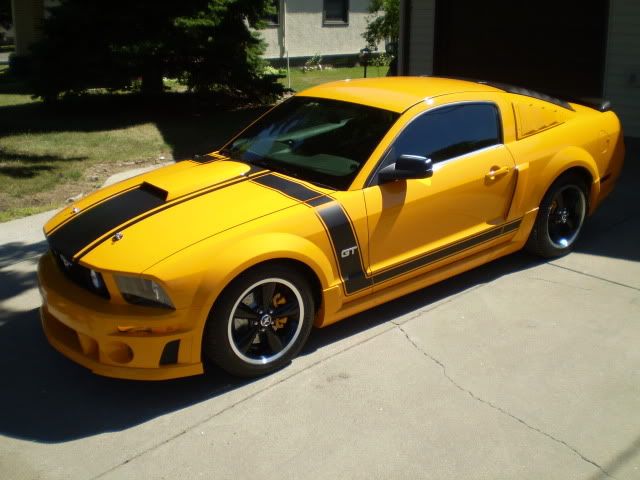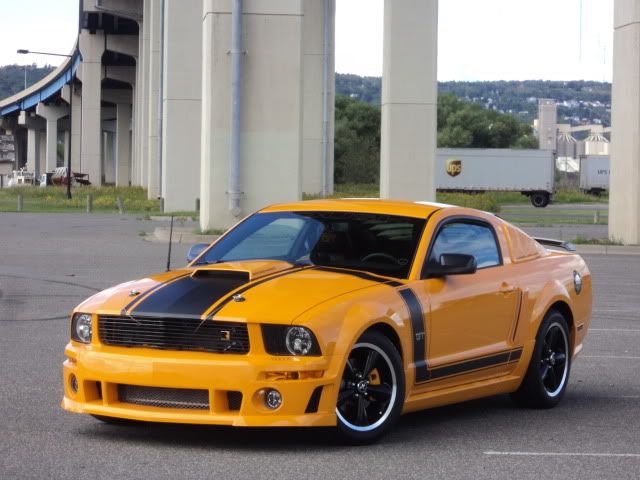 Over time, with each car I purchased, I would join another forum and with each forum, would come more knowledge and information on detailing and what products worked best. Granted the cars I purchased would be in quite astounding condition, or brand new, only needing very minor, minor work completed to get them looking even more phenomenal. It was around 2009 that I would really step up from the 20 dollar Black & Decker orbital I was using and pick up Griot's 3" and 6" random orbitals. What difference! At this time, I had moved up to using Megiuar's 105 and 205 combination in conjunction with S100 motorcycle wax and some glazes and wet waxes from "Wet Obsession".
I had traded in my lame-duck Monte Carlo LS for a supercharged version as a DD while my Mustang was in storage for the winters, and this is how it came out...
My 8k mile Honda Civic Si that I picked up on Aug. 22, 2010:
Just last summer, June the 6th to be exact, I purchased a Lancer Evolution IX. While browsing a local Evo forum I came across a gentleman who turned me on to Chemical Guys products. Now up until this point, I had still been using Meguriar's 105 & 205 on my daily driver's and using Zaino Bros. wax and polish on my Mustang. After use of the Chemical guys products just last year, I couldn't believe what a transformation it did.
So, just last month I returned to the Focus world after selling my '02 sonic blue SVTF last June.
My newly acquired screaming yellow '04 EAP SVTF is, as usual with the cars I choose, in pretty good condition. But with EVERY car I own, I couldn't wait to get my bag of tools and arsenal of tricks and really "get to work!"
URL=http://s696.photobucket.com/user/micolcle2/media/2004%20Ford%20Focus%20SVT%20EAP/DSC09055_zps048c19d8.jpg.html]
[/URL]
With my trusty tools in hand, I think I was ready to start the weekend! I had cleaned the car with some Eco-wash, a waterless wash product that has both a clay and a small amount of wax combined. I then clay barred various "rough parts" of the car using a clay bar and some "luber" lubricant. I then prepped the car with a pre-wax cleanser from Griot's. I could tell this car was taken care of, there were very minor swirl marks in it for being a 9yr old car. I decided I would use orange Lake Country pads and the FULL Chemical Guys V-series of polishes. I used only the most aggressive Extreme compound, V32 and a yellow pad, on the front bumper as this was the most "damaged" area. The rest of the car went through the rest of the series; Hybrid compound- V34, Cutting polish- V36, and then optical grade final polish V38 with a blue pad. The whole process was quite time consuming, taking about a day and a half... or 12 hours... give or take.