Work was a tad slow last week, so i thought i'd take advantage and make this quide.
the bonnet in question,
2012 Ford S-MAX
Panther black.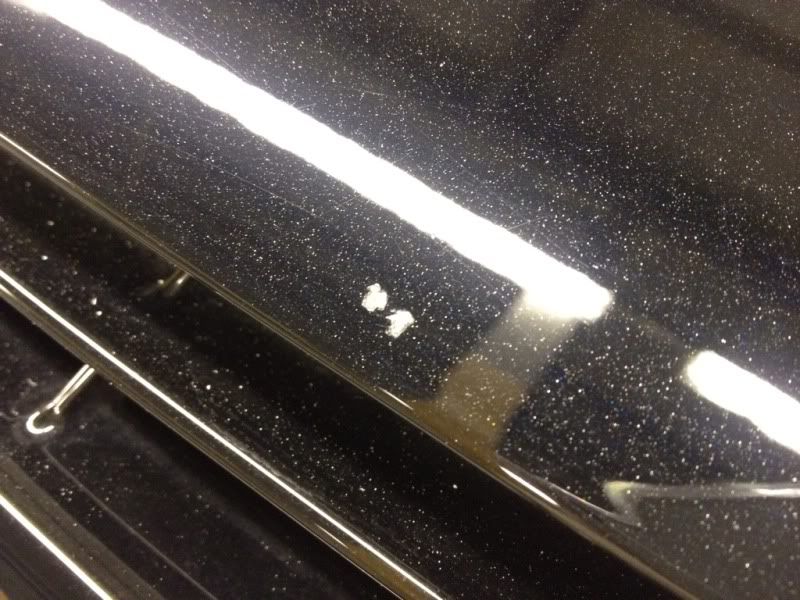 the chips were 3-4mm in diameter each.
Start by scotching the chips, making sure the centre of the chips are etched.
This is to help the new paint hold.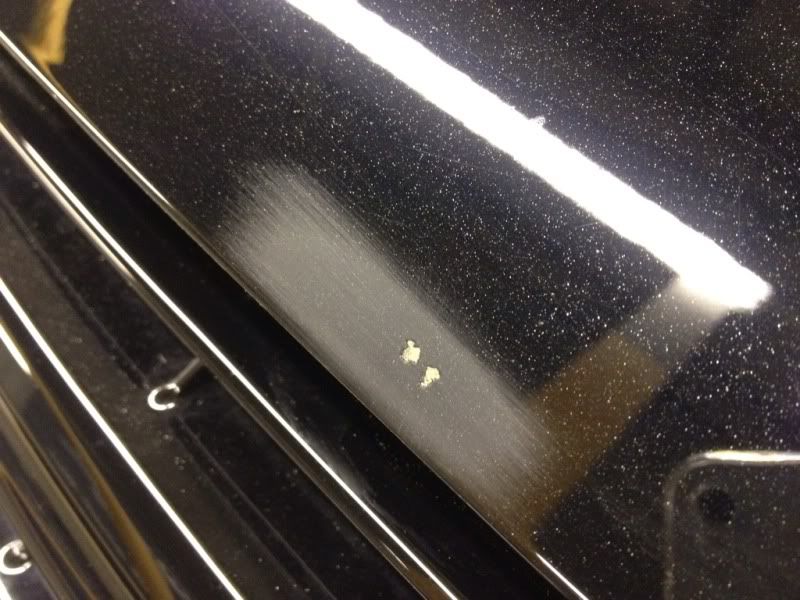 next its time for paint 1:1:1 base/lacquer/hardner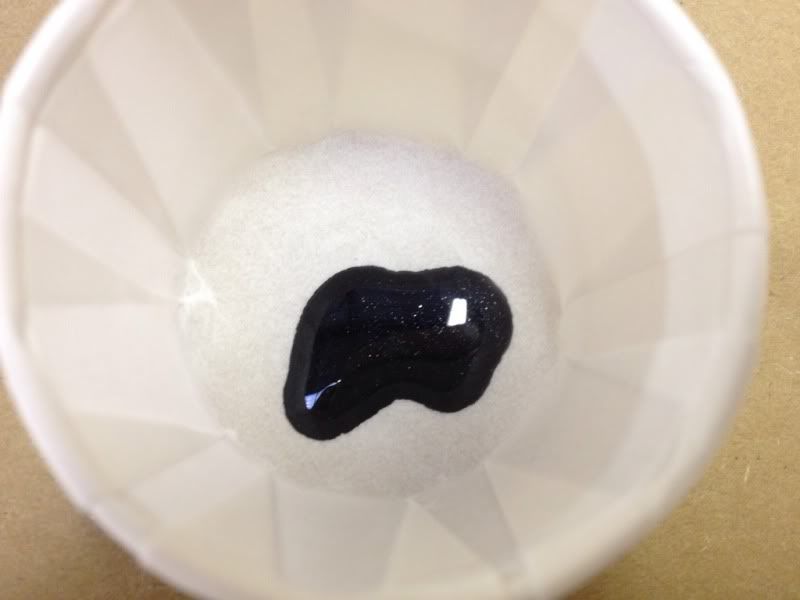 mix paint well.
Clean the area with silicon inferno (no pics).
this is to remove dust from the scotching from the chip.
Add the paint with a thin brush, i used a 1mm fine tipped brush.
When adding the paint, you don't want to put a massive blob in, but you ideally need the new paint to overlap the outside of the chip by 0.5mm.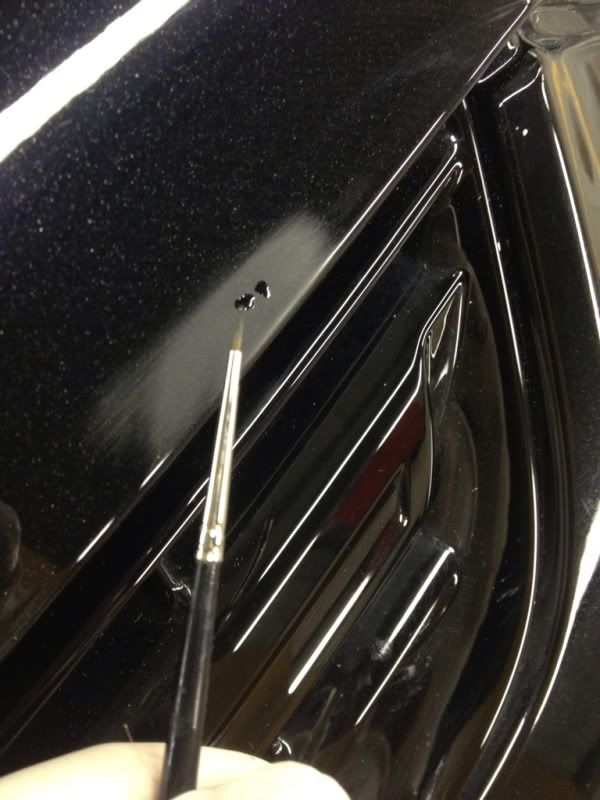 Time to get some heat on it. 15mins at160 degrees C should do, but a few hours in the sun will do the job.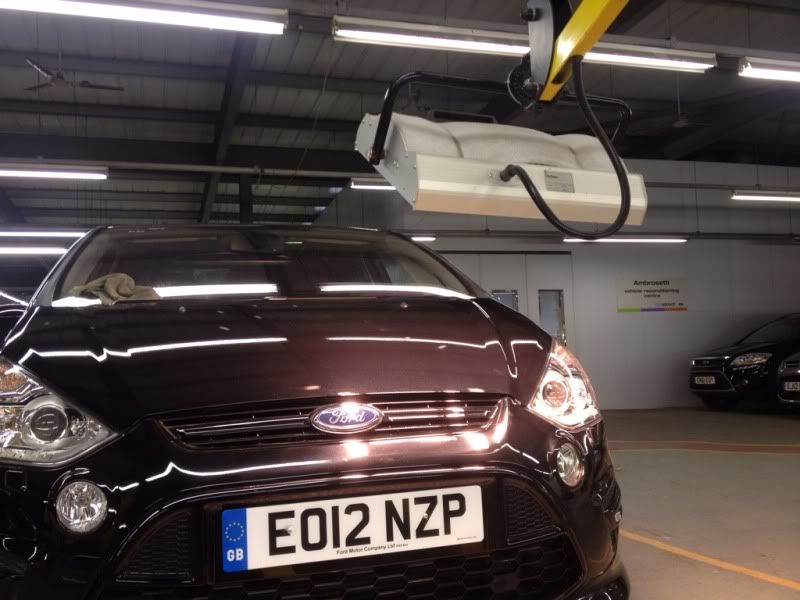 After a bake,
Due to the size of these chips, i decided to let this area cool and re-bake them again for good luck.
Once cooled, I'm using a paint shaving block to trim the new paint down to a closer to level point.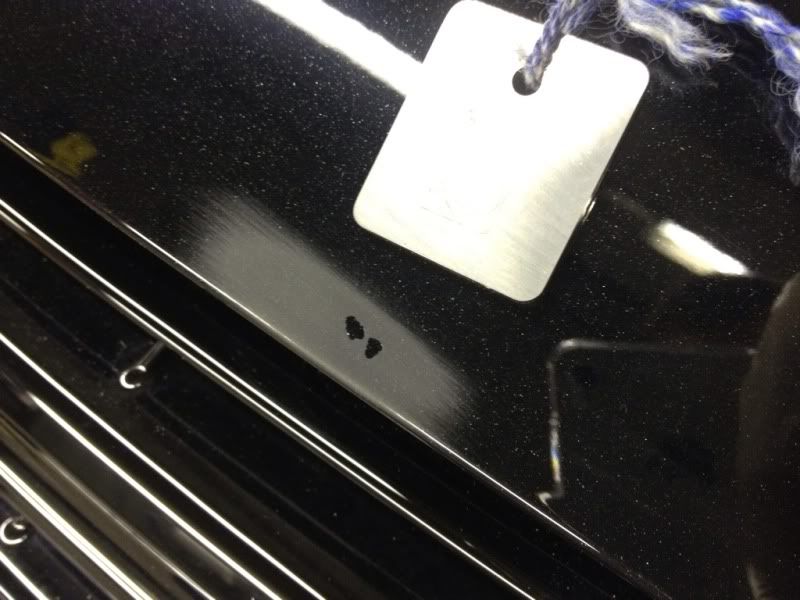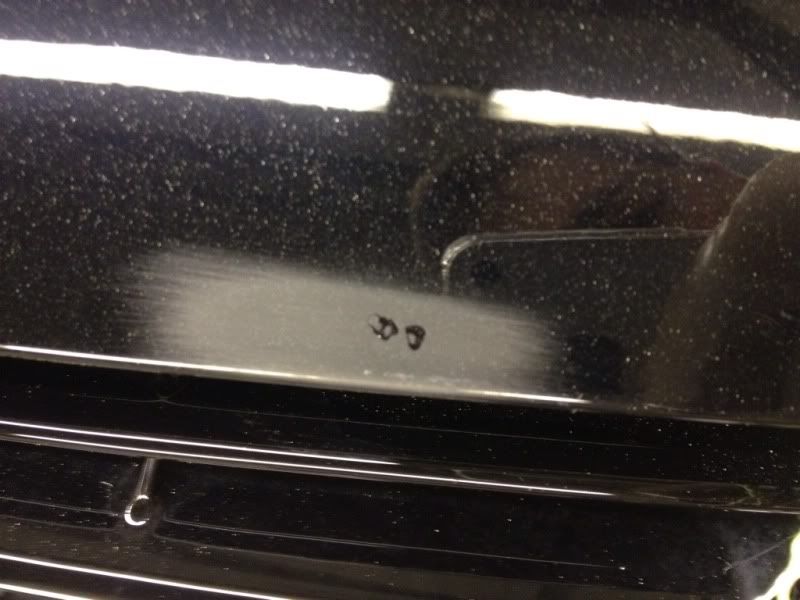 The dark shiny bits are the LOW parts.
So its time to scotch it up and put some fresh paint back in.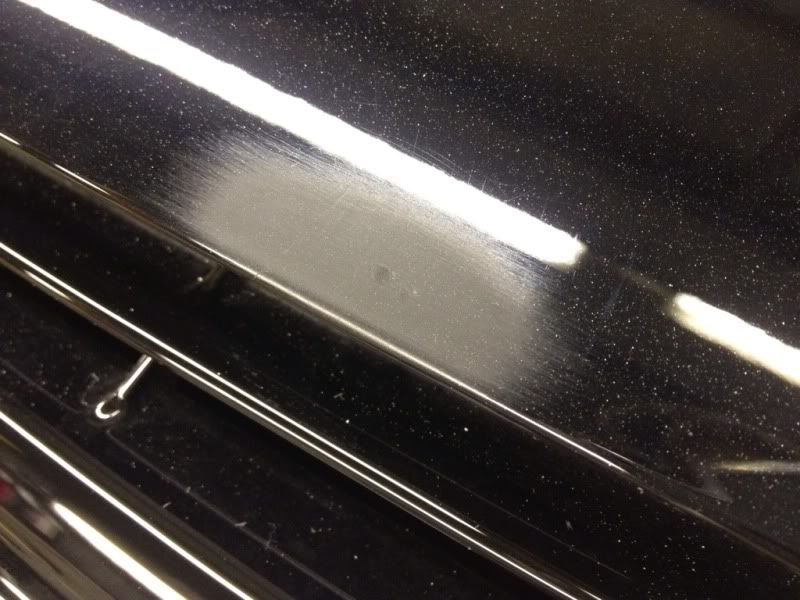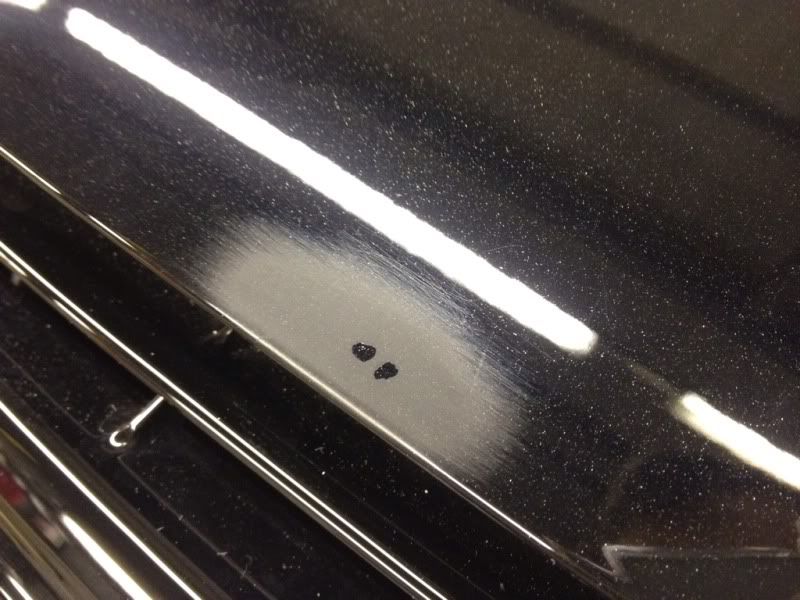 So after a re-bake and cool down, i've shaved it down again abd all was good.
A quick flat with some wet'n'dry 2000 paper and a rubber block to keep it flat.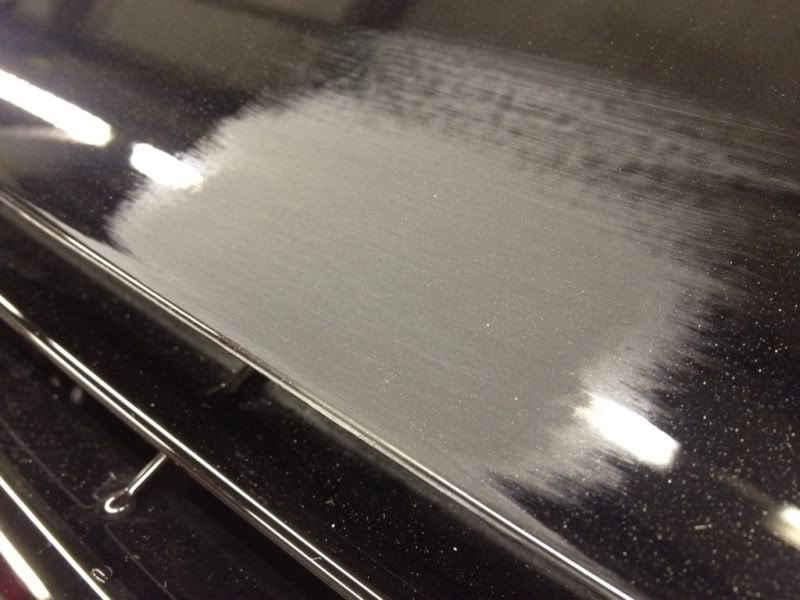 Other chipped areas i was working on.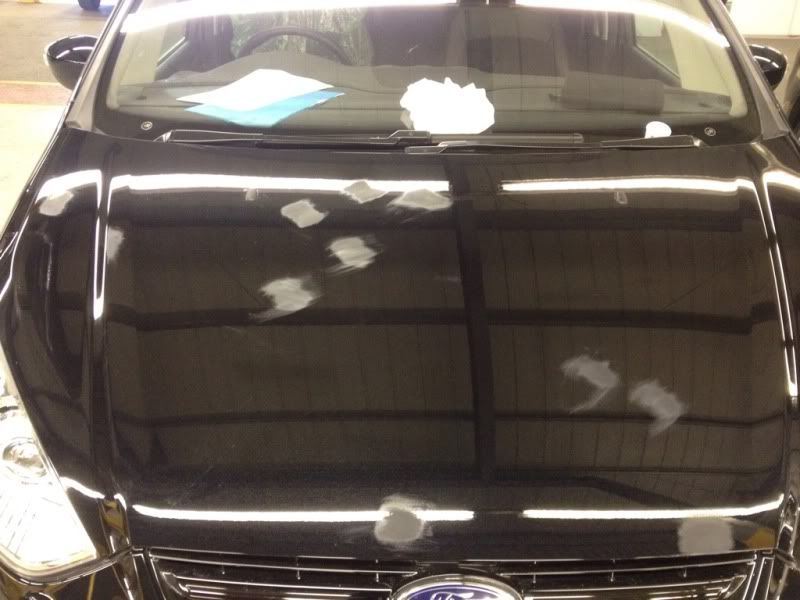 Time for some polish (med cutting compound)
with a lambs wool head.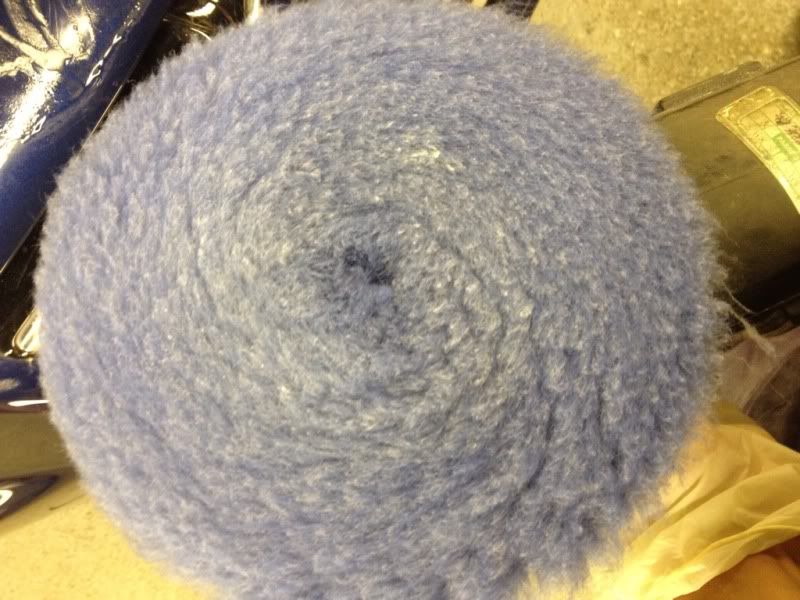 Area polished.
Time for a very soft swirl / hologram remover with a very soft foam head on a slow steady speed.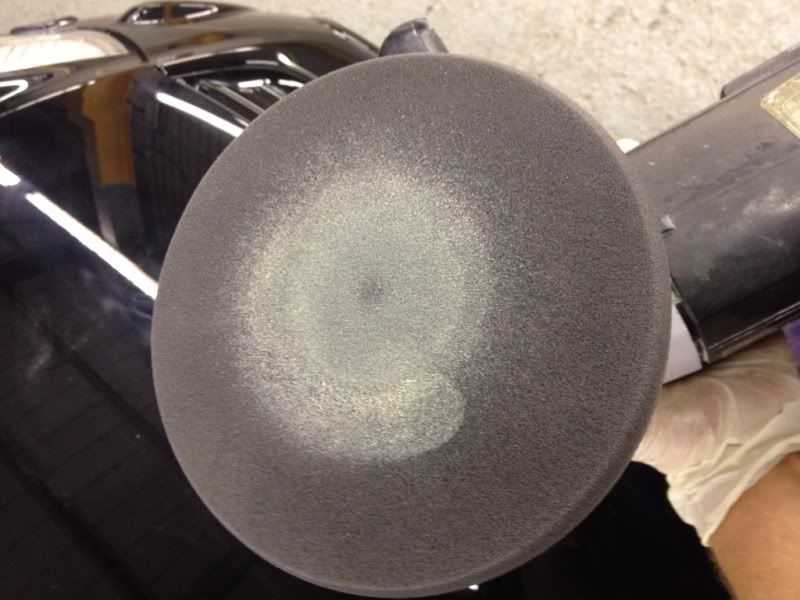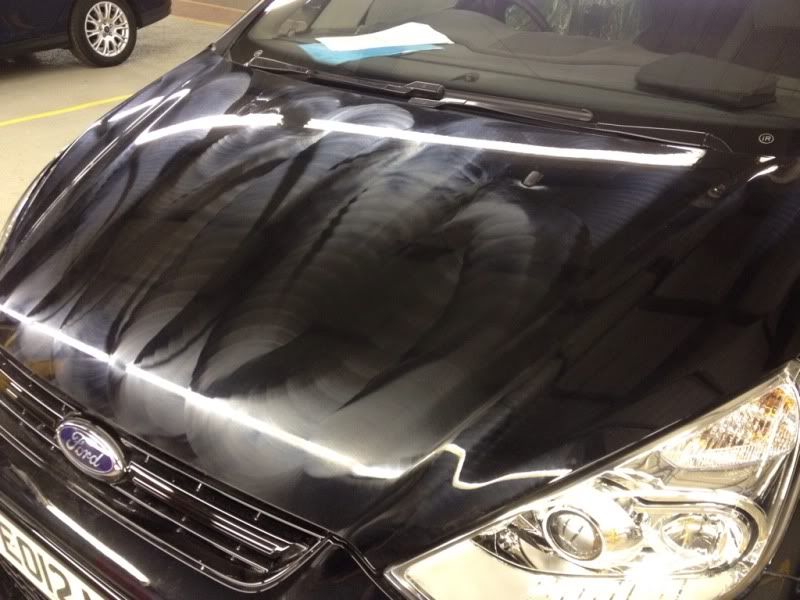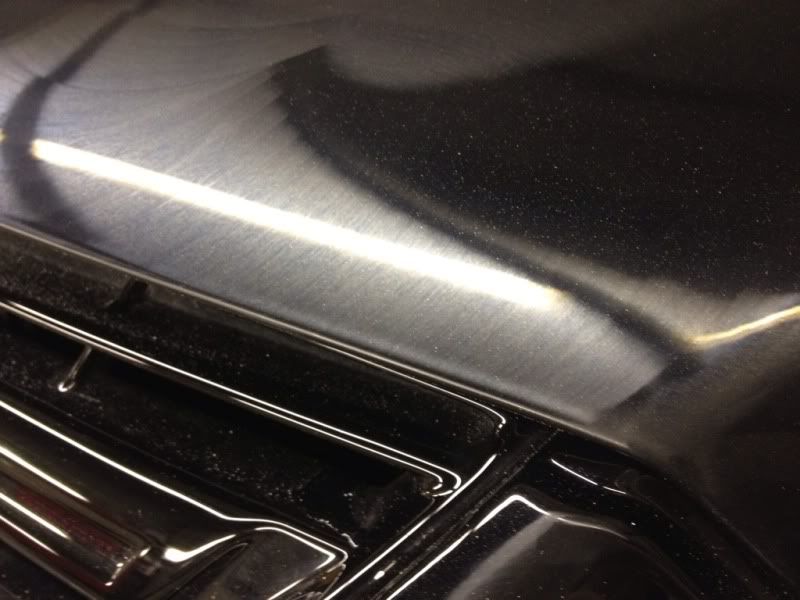 Wiped down with a microfibre cloth
Now time for some wax. apparently up & down reduces shadows.
Left to cure for 5 mins and wiped off.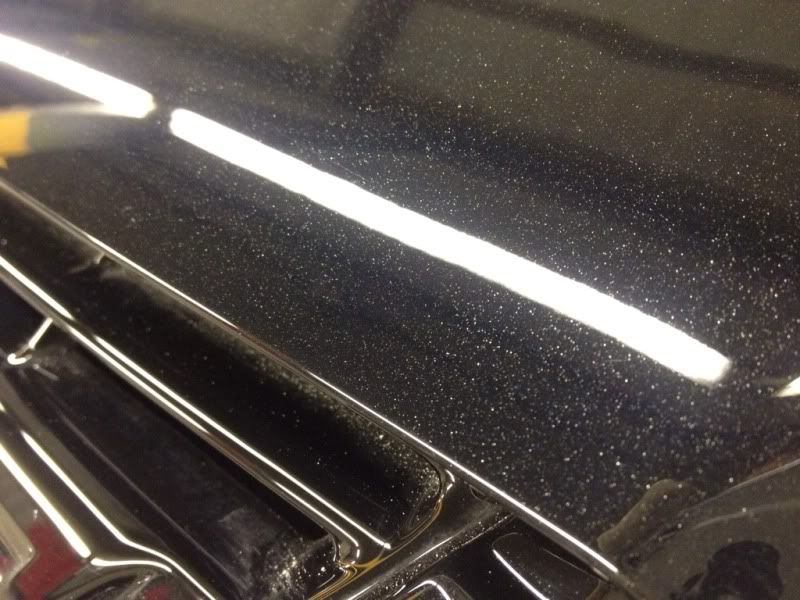 Finished article :dance: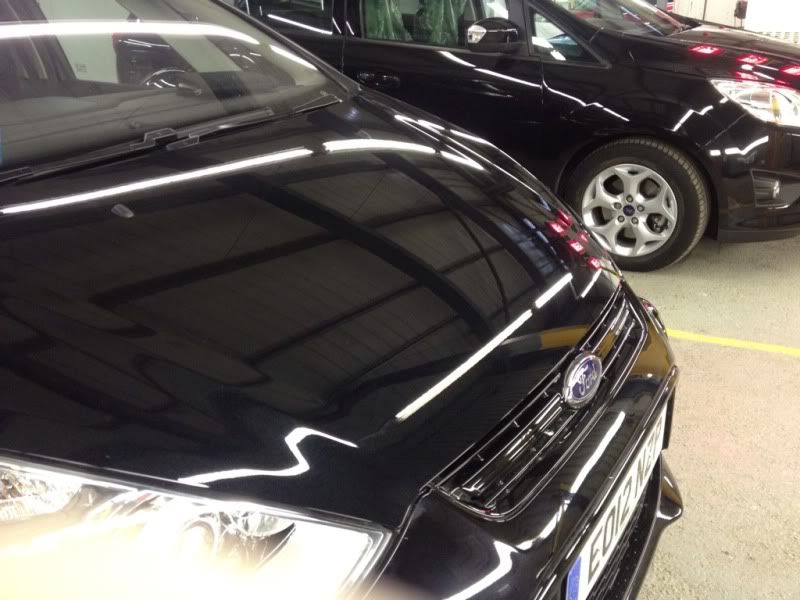 And off it goes along the production line.
I'd like to add, that the bonnet was not detailed in anyway at this point.