Drying is extremely easy....
Sheet the water off the car as mentioned by removing the sprayer.
BLOT dry the car with something like this: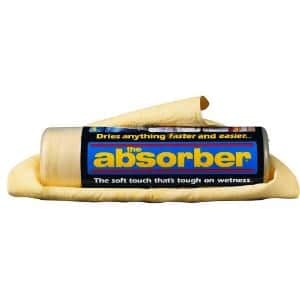 Blot drying is MUCH safer for the paint, as you are not dragging a towel or shammy across the paint. With "the absorber" it will not trap any dirt or debris, so if any dirt gets onto the car while youre drying, you will be smearing it across the paint if you wipe instead of blot.
At that point, the car is 95% dry... Spray some quick detailer over each panel, and wipe dry with a microfiber, and its spotless.
Drying takes a while to do, if you can pull the car into the shade while you're drying, it makes life a lot easier..